While a destination's scenery and visual image often draws travelers, the sounds of a place can be just as alluring. Here, we highlight music cities around the world.
1. Austin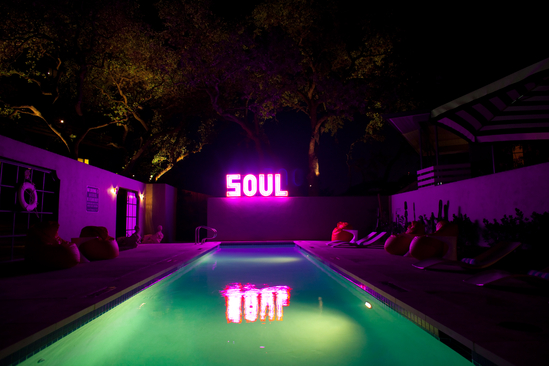 Known for its live music scene, its green spaces and its laid back attitude, Austin has become one of America's favorite cities. Period. Many come to see North America's largest urban bat colony–1.5 million Mexican free-tailed bats–emerge nightly from beneath the South Congress bridge. Outdoor enthusiasts come to enjoy the area's many lakes, natural springs and swimming holes, like the legendary Barton Springs. The emerging culinary scene is earning Austin a reputation as a destination with more than just BBQ–though no one should leave without sampling brisket smoked the Texas way. Of course, when a city's official slogan is "Live Music Capital of the World," one expects music to be integral to any visit.
Isadora McKeon, communications director for Bunkhouse Marketing, which manages Hotel St. Cecelia, provides the following insight:
Type of music typically associated with Austin: Americana/roots/singer-songwriter talent–Patty Griffin, Dale Watson and Alejandro Escovedo are a few examples.
Significant music events: South By Southwest, Austin's largest annual music event, takes place throughout the city, making it one of the country's more interesting festival settings. ACL festival is a huge event and has [in 2013] expanded to two weekends. Newer festivals, like Fun Fun Fun Fest and Psychfest, are gaining national attention and drawing a different type of music fan to Austin. But, you can find a show for free or cheap on any given day. For example, there is an amazing African band that plays every Saturday night at The Sahara Lounge for $5 or $6. The last time I saw them I thought, "I can't believe we are this lucky."
Famous music venues: The Continental Club, Antone's and the Cactus Cafe are just a few of Austin's legendary clubs. Austin City Limits is an iconic venue–even in its new location on Second Street, it carries a long history of special musical performances for the TV show, which started in 1974, and is the longest-running music show in TV history.
2. Cape Town
Cape Town truly is a feast for the senses. The rich natural beauty includes the wide expanse of Table Mountain–recently named one of the New Seven Wonders of Nature–and Kirstenbosch Botanical Gardens, the largest of South Africa's nine national botanical gardens. Some of the world's leading winelands are just outside of the city, and Cape Town's diverse menu of culinary options runs from fine dining along the waterfront to small family-owned restaurants. Wildlife, including the African penguin colony at Boulder's Beach, is abundant.
Simone Garner, marketing executive with One&Only Cape Town, elaborates:
Type of music typically associated with Cape Town: Cape jazz is most often associated with Cape Town. Somewhat improvisational in nature, Cape jazz originates from the southern part of Africa. With influences from American jazz to African music styles such as marabi, Cape jazz is a unique reflection of local history and culture. Another music style associated with Cape Town is afro jazz, which blends jazz, funk and South African township flavors.
Significant music events: The Cape Town Jazz Festival takes places every year at the Cape Town International Convention Centre over two days, normally in April. Local jazz musicians as well as top international jazz artists take the stage.
Famous music venues: For large, outdoor concerts, Cape Town Stadium is popular. Smaller bars and restaurants have musicians regularly playing where you can enjoy the local flavor and talent of the city.
3. London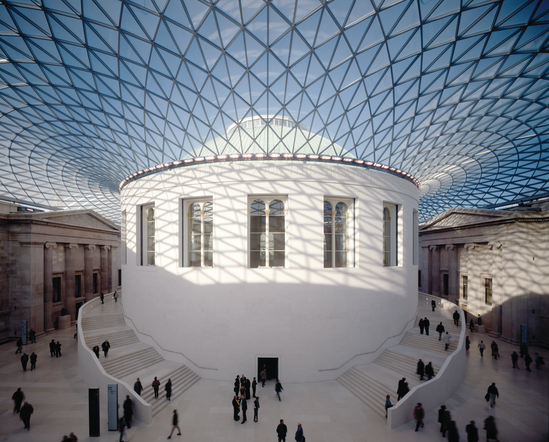 A thoroughly modern city with ancient foundations, London's position as capital of the world's largest empire ensured its status as a melting pot centuries before New York and Los Angeles were even on the map. Cultural heft, royal institutions and unprecedented diversity crafted the unique soul of the city, shaping its musical output from the ballad-makers and tavern tunesmiths of yore to the bawdy music halls and their classical counterparts and onward into the realm of rock and pop music, giving us the Beatles and the ensuing British Invasion, classic rock icons, punk legends, alternative pioneers and a burgeoning underground and experimental scene—not to mention the Spice Girls. With more than 17,000 music performances a year, numerous festivals and more than 300 venues, London is an undeniable center for music of all genres.
From John Andrews, head concierge at The Goring:
Type of music typically associated with London: For me, when it comes down to music, London is synonymous with the Proms. But, we have it all, from classical to rock and everything in between.
Significant music events: London is spoilt for choice when it comes to music events. To name but a few of the best: Hyde Park Concerts (Pop/Rock), the Proms (Classical), o2 (Pop/Rock) and Ronnie Scott's (Jazz/Blues).
Famous music venues: Royal Albert Hall, Royal Festival Hall, Wembley Arena, 02 and Ronnie Scott's, a legendary jazz club in Soho.

4. Memphis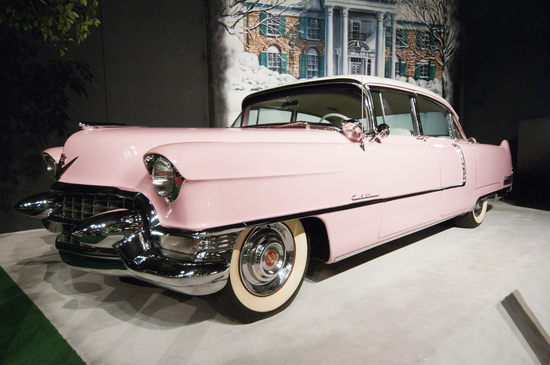 Memphis is much more than the home of Elvis. Known as "The Bluff City" for its location over the Mississippi River, Memphis prides itself on its cultural arts, including two art museums–the Brooks and the Dixon Gallery and Gardens–as well as the Memphis Symphony Orchestra, Opera Memphis, Ballet Memphis and the historic Orpheum Theater, for Broadway road shows. One can spend time at the National Civil Rights Museum as well as watch the NBA's Grizzlies play to packed houses at FedEx Forum. And, Memphis restaurants feature an array of cuisine, including the famous barbeque. Still, when you're dubbed "Home of the Blues and the Birthplace of Rock and Roll," music is expectedly woven throughout the city.
From George Falls with River Inn of Harbor Town:
Type of music typically associated with Memphis: There's rhythm & blues, rock-&-roll, jazz, country, pop, rap and gospel. Even opera buffs were recently treated to "Rigoletto."
Significant music events: One of the most popular events is the Sunset Symphony, performed by the Memphis Symphony Orchestra each May on the banks of the Mississippi River. Also in May, there's MusicFest, a three-day event with current popular groups. The total event is called Memphis in May. Another popular event involving the Memphis Symphony is the annual Elvis Birthday Pops performed on or near his birthday in January.
Famous music venues: Probably the most famous venues are on Beale Street, including B.B. King's, King's Palace and Rum Boogie Cafe. Others are the High Tone Cafe, Minglewood Hall and Newby's. On almost any Sunday, you can hear the best gospel and spiritual music in America in most any large church.
5. Fez, Morocco
Situated at the northwestern tip of Africa, across the Strait of Gibraltar from Spain, Morocco enjoys both Atlantic and Mediterranean coastlines, and is separated from the rest of the African continent by the imposing Atlas Mountains. The country has a long history dating to Carthaginian and Roman times, and a rich culture blending Berber, Arabian, European and African influences. Morocco offers much for international travelers: ancient and imperial cities, endless beaches, mountain-trekking, Sahara camelback expeditions, as well as its renowned cuisine. When you arrive in Morocco, you immediately feel you are "elsewhere," yet at just a few hours' flight from most European capitals and a mere 7.5-hour flight from New York, this exotic country is much closer than most people imagine.
Taoufik Ghaffouli, general manager at La Maison Arabe, and Jemima Mann-Baha, co-owner of Palais Amani, elaborate:
Type of Music Typically Associated with Morocco: Moroccan music, like the country's cuisine, is multifaceted and enjoys influences from many different regions of Africa and the Mediterranean. In general, it's very rhythmic and often repetitive. Within each family of music there are significant regional differences. Some of the main music groups include Berber music, traditional folk music of the Berber people; Gnawa, a mystical, repetitive, often trance-inducing music brought to Morocco over the centuries by sub-Sahara Africans; "Chaabi," popular music heard at celebrations and weddings; classical "Malhun" music; and the Andalusian orchestra music handed down from generation to generation that is steeped in history and loved and known by all locals.
Significant music events: The Festival of Sacred Voices, a 10-day full-on festival held in Fez every June, is now in its 20th year of bringing together famous musicians from around the world, including Buddhist monks, Dervish turners, Mali rock stars and Indonesian ballet. The Gnawa festival in Essaouira is also renowned. The Mawazine festival, held annually in the Moroccan capital of Rabat in May/June, is the biggest music festival in Africa and one of the largest in the world.
Famous music venues: Music is integral to celebrations and weddings. Also, during holidays, local governments and municipalities often organize free open-air concerts with leading Moroccan singers and musicians.
6. New Orleans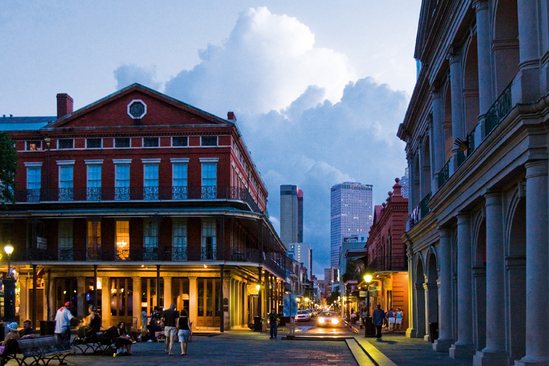 One aspect that has helped New Orleans rebuild after Katrina is its foundation of music. Areas such as the French Quarter and Bourbon Street are thriving. Yet, New Orleans is built on more than a foundation of music, as any visitor to the Crescent City knows. Vibrant neighborhoods are filled with cafes and boutiques. Long-time favorite restaurants mix with newer options to offer a culinary experience as only New Orleans can. And, the architecture continues to reflect the city's distinct Southern charm. Regardless of what area you visit, music remains a common theme.
Thea Wall, director of business travel and leisure sales at the Windsor Court Hotel, shares her thoughts about the Crescent City:
Type of Music Typically Associated with New Orleans: The most popular type is jazz, but New Orleans is also the home of Dixieland, zydeco, blues, brass band, Cajun and funk. So, while we are the birthplace of jazz, with such a mixture of cultures we are a true "gumbo" of so many other sounds.
Significant music events: The New Orleans Jazz and Heritage Festival in April-May is internationally known. Our French Quarter Festival featuring all local artists (April), Satchmo Festival (August), Essence Music Festival (July) and VooDoo Experience (November) continue to grow in popularity.
Famous music venues: Preservation Hall, Tipitina's, Snug Harbor, Civic Theater, Maple Leaf Bar, House of Blues. All of Frenchman Street in the Faubourg Marigny is a hot spot for live music. The Windsor Court features local musicians nightly in the Polo Club Lounge.
7. New York City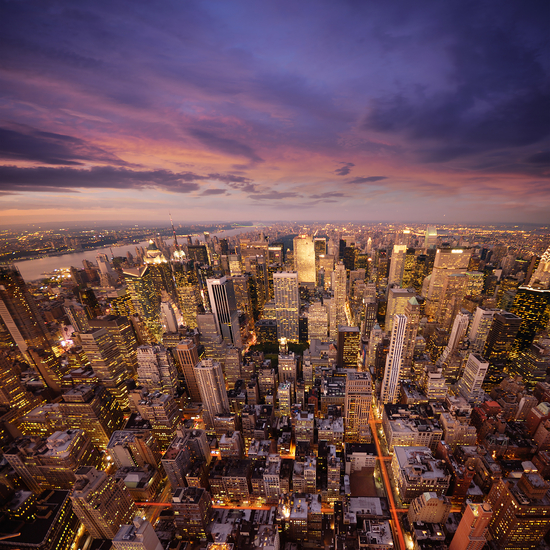 Commonly referred to as "the city that never sleeps," New York City lives up to its reputation by dazzling visitors with its bright lights, ever-changing landscape and diverse neighborhoods. Those seeking cultural experiences will not be disappointed, from the world-class museums along the Upper East Side's "Museum Mile," to cutting-edge art galleries in Chelsea, to glittering Broadway shows and dramatic productions at Lincoln Center for the Performing Arts. Touring the city is best seen by foot and the city's innovative culinary scene will provide the necessary fuel needed to tackle this bustling metropolis.
Ernesto Floro, director of sales and marketing at The Carlyle, provides insight into New York City's music scene:
Type of music typically associated with New York City: New York has influenced so many musicians and music styles that it's difficult to choose one style. I think each genre of music has a group of New York artists that bring the sensibility of the city to their music. There's truly something for everyone.
Significant music events: Every night of the week there's a multitude of music events to choose from in all the venues big and small throughout the city.
Famous music venues: There are so many, from the big venues like Radio City Music Hall and Carnegie Hall, to the intimate experiences such as The Carlyle Cafe for the best cabaret.