2013 Grand Awards: Jicaro Island Ecolodge, Nicaragua
.article-cta-top
The exquisite Jicaro Island Ecolodge is situated just 15 minutes by motorboat from the vibrant colonial city of Granada. Jicaro's neighbors include a handful of residential islands and about a dozen tiny specks big enough only for a tree or two. The resort's island is scarcely larger, but architect Matthew Falkiner managed to squeeze in nine duplex guest casitas without making the one-acre space feel overbuilt.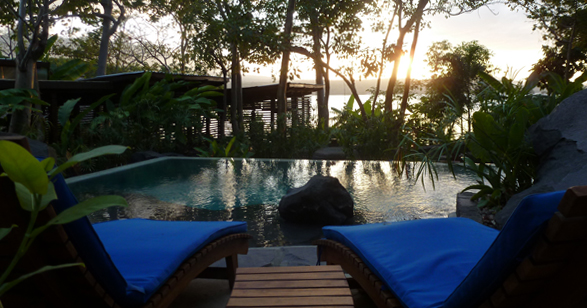 On arrival, we headed to casita #5. There, a sliding door revealed an expanse of auburn cedar. Three walls were either screens or shoji-like translucent plastic, allowing natural light to flood the space and giving the casita an almost Japanese feel. Upstairs in the airy bedroom, mosquito netting draped the cedar-framed bed.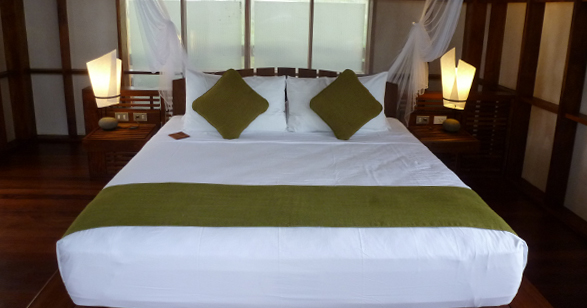 Ample screens and a ceiling fan provided cooling breezes. An open-air lakeview restaurant served unfailingly delicious local and international cuisine. The staff proved to be reliable bartenders, as well, and it was sheer delight to sip mojitos while watching the sunset.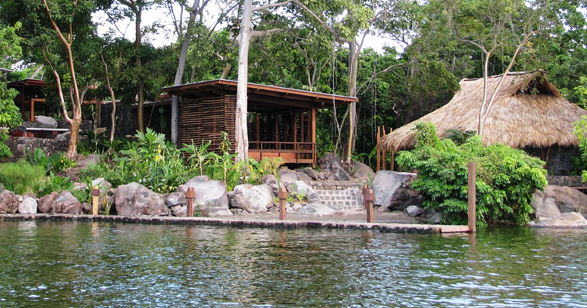 A small but well-appointed spa provided another excuse to remain on the island, although Jicaro's well-organized excursions made it well worth the effort to leave.
We could happily have spent four or five nights at Jicaro. Since it's only 90 minutes from Managua's airport, we might do just that sometime soon.
Casita, $510 (meals included). Granada Isletas. Tel. (505) 2552- 6353.