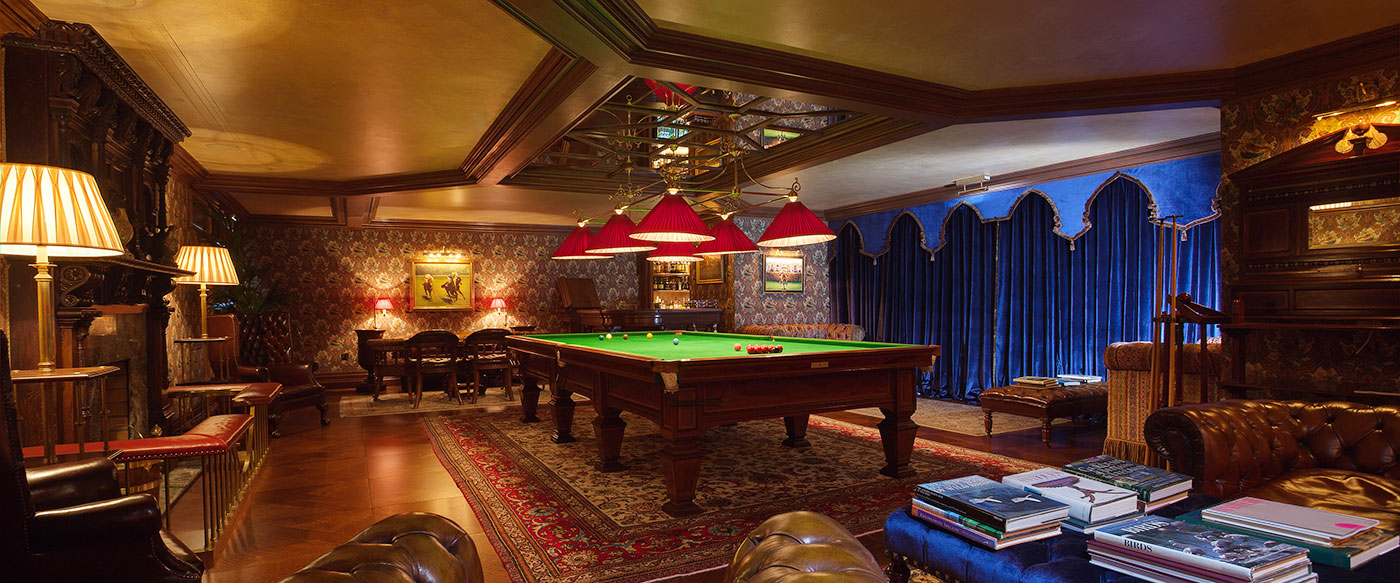 The Billiards Room at Ashford Castle in Cong, County Mayo, Ireland
Kelvin Gilmor
7 Hotels With Guest-Only Spaces
By Hideaway Report Contributor
August 9, 2018
Hotels can be stylish, vibrant places to share a cocktail or a coffee, whether you're exploring the neighborhood or happen to live locally. But not everyone thinks the idea is so great — namely, paying guests of the hotel. While hotel bars and restaurants open to the public are often big revenue draws, an overly buzzing lobby scene can be a source of frustration for guests who seek exclusivity or just plain quiet. To offset this, more properties are adding guest-only spaces like libraries, bars and restaurants. Think of it as a next generation of the club lounge. Some hotels are bridging the gap by restricting public access to particular times, or by offering a limited number of paid memberships for the public to access outdoor amenities such as pools and spas.
The recently opened VISTA Palazzo Lago di Como, a Lario Hotel in Lake Como, is one property putting the focus on exclusivity and privacy. The hotel has just 18 rooms, and its bar, restaurant and library are for guests only. "It is important for us to have our guests feel as though they are in our home, in the spirit of the original lakeside palazzo that Vista now inhabits," explains Bianca Passera, CEO of Lario Hotels. "We wanted to maintain a level of exclusivity for our guests; a space where they can feel comfortable, have a drink, something to eat or just relax and enjoy the views of the lake."
Here's a look at seven hotels offering guest-only spaces.
Hotel Emma
San Antonio, Texas
Get Inspired for Your Next Adventure
Register to sample:
One-of-a-kind itineraries
Inspirational travel articles
Free e-newsletter from our editors