Willie Nelson's soothing country rendition of "Easy Like Sunday Morning" drifted over Butler Park in a surprisingly cool Austin, Texas, 10 minutes to 11 a.m. on Sunday, April 27. Fort Worth Chef Tim Love beckoned attendees of the Austin FOOD & WINE Festival to his "Surf, Turf & Earth" demonstration with other such familiar melodies. A straightforward demonstration in the art of grilling fish, lamb and vegetables—which, of course, paired splendidly with Gnarly Head's Authentic Red and Authentic White wines—held both laughs and lessons. Light-hearted and exceptionally sharp, Tim Love and his enthusiastic commitment to his craft set the tone for this year's festival.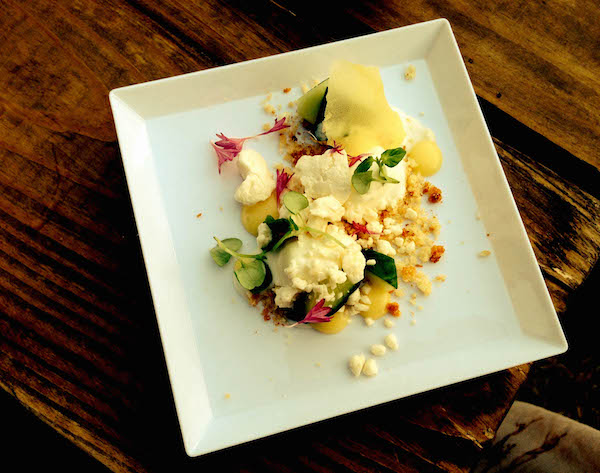 Demonstrations and panels, in addition to a Grand Tasting tent, filled the two-day agenda. Television personalities Andrew Zimmern and Graham Elliot drew expectedly large crowds at their bold Texas-themed demonstrations. Buzz additionally followed Top Chef and Top Chef Masters veterans Richard Blais, Paul Qui and Rick Bayless. Blais' "TrailBlais" demonstration was particularly interesting. The Atlanta-based chef showed how to make a faux-dry aged steak that imbued an un-aged rib eye with the funky flavor of Point Reyes blue cheese. Other highlights included an "Outsmart the Wine List" talk with Mark Oldman, a pickling tutorial from John Currence and a fascinating (and hilarious) panel about what chefs would bring if stranded on a deserted island. In true Texas spirit, barbecue and tequila were especially emphasized throughout the program.
The FOOD & WINE Festival's exclusive events, Taste of Texas and Rock Your Taco, did not disappoint. At the Taste of Texas event, a memorable Dungeness Crab Crispy Rice Salad from San Antonio chef and restaurateur Jason Dady, as well as two beautiful and inventive desserts from Uchi's Philip Speer, stole the evening. Judges Christina Grdovic of FOOD & WINE, Graham Elliot and Andrew Zimmern were certainly not envied as they compared 14 brilliant riffs on the traditional taco at the Rock Your Taco competition. While Georgia Pellgrini's braised venison taco was a favorite among many, Richard Blais' octopus and lamb picadillo taco walked away with the acclaimed bragging rights. As Zimmern noted, "Not a dud [taco] in the house!"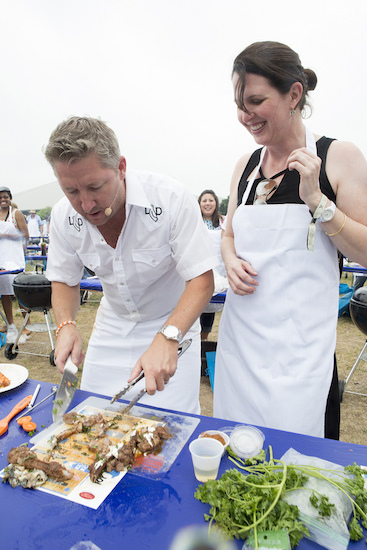 Food and wine were married beautifully within this delicious weekend. The festival highlighted both noted and up-and-coming chefs, leaving our staff with a ripe list of new restaurants to try, in addition to extremely satisfied palettes. Though there was a large turnout, there was a feeling of intimacy within every demonstration and panel—voicing questions while a chef displayed a technique was accepted and encouraged. Seeing the personality and drive behind some of the nation's best restaurants was a gratifying experience, imbuing meals and restaurants with new vivacity. We wholeheartedly look forward to next year's event!
An Andrew Harper staff member had the opportunity to speak with a handful of chefs about their experiences with food and travel over the course of the festival. Look forward to a new series of chef interviews with Andrew Zimmern, Rick Bayless, Kent Rathbun, Mike Lata and more on the blog.