If you have picked up a "Best New" issue of any major food publication within the past year, you have undoubtedly come across a mention of Alma. The Los Angeles-based restaurant originally opened as a pop-up concept and soon found a brick-and-mortar in the downtown area. Alma, which utilizes the products of its own edible garden plot in Venice, California, serves a vegetable-forward tasting menu that evolves seasonally (priced at just $55). Food critic Alan Richman dubbed the offerings of chef Ari Taymor "idiosyncratic," explaining that the meals "will both puzzle and thrill you." Jonathan Gold evidenced further excitement about the chef's adept talents in his December 2013 review in the L.A. Times: "This could be the start of something big."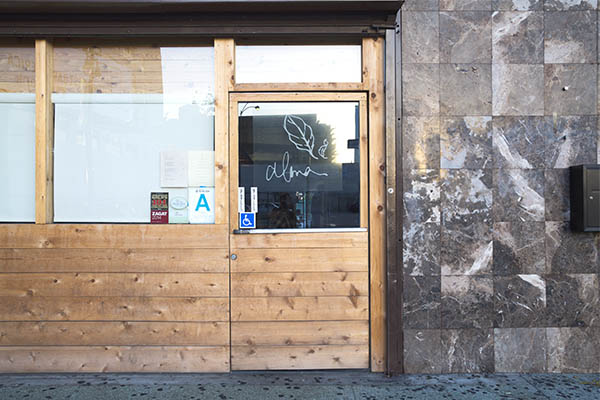 A member of the Andrew Harper staff had the chance to catch up with the co-owners of Alma, Ari Taymor and Ashleigh Parsons, in early July. The locale of the individual interviews reflected each owner's ordained role in the restaurant: Taymor found a quiet place at a local farmer's market for his interview; Parsons stepped out of the restaurant's dining room to take her call as dinner service drew near. With Taymor overseeing the kitchen and Parsons managing creative direction and their non-profit Alma Community Outreach, they are quite the balanced pair. For a bit of background, the hardworking and endearingly humble business partners met at a yoga session in San Francisco several years ago. In 2010, an opportunity arose for both Taymor and Parsons to work at La Chassagnette in Arles, France, for five months. Taymor naturally worked in the kitchen, while Parsons had hands-on front-of-house training in Michelin star-level service and wine programs. Like-minded and determined, the pair set out to create their own restaurant after stints at other well-known Californian establishments (Camino, flour+water, Bar Tartine). Alma had its second birthday in June, and will certainly celebrate many more under Taymor and Parsons' balanced and passionate direction.
Details about favorite travel destinations, Alma Community Outreach and more fill these interviews with Ari Taymor and Ashleigh Parsons.