Inspiring Art Destinations: Tahitian Islands
.article-cta-top
Must-See Attractions
---
Considered to be one of the best and most beautiful museums in the South Pacific, highlights include rare collections of art carvings and historical artifacts. European arrival is also presented and put into context.
---
JAMES NORMAN HALL HOME
A celebration of one of Tahiti's most famous resident writers, Packer suggests a visit to see the "Mutiny on the Bounty" author's original writing desk, art collection and library with more than 3,000 books.
---
Dedicated to Paul Gauguin's life during his years in Tahiti and the Marquesas, the museum sits within the beautiful Harrison Smith Botanical Gardens and features exhibits and memorabilia, including sketches, copies of documents, block prints and reproductions of many of his most famous paintings.
From the watercolor deserts of New Mexico to the unfathomable architecture of Florence to the crystalline waters of Tahiti, the world around us has inspired countless works of literature and fine art. In this series, we take a closer look at five inspiring destinations the world over with histories steeped in art and literature.
---
"In Tahiti...Why work? The gods are there to lavish upon the faithful the good gifts of nature." –Paul Gauguin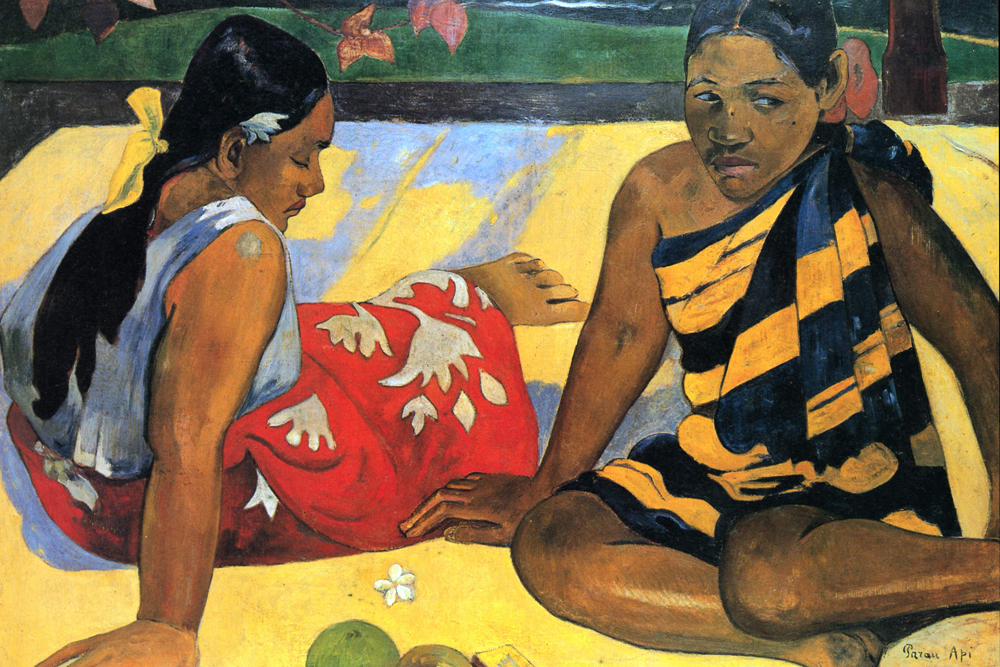 Enchanted by the beauty of the islands and local culture, "artists and authors have shared the beauty and romance of French Polynesia and the South Seas through their stories and artwork, capturing the interest of travelers and encouraging them to explore this paradise," says Diane Moore, president of Paul Gauguin Cruises.
With its richly layered history of art and literature, French Polynesia has welcomed and inspired iconic writers such as Herman Melville, Robert Louis Stevenson and James A. Michener, as well as famed artists like Henri Matisse and, most notably, Paul Gauguin. And while the islands have seen significant development since the days of Gauguin's productive residence, great care has been made to preserve the incredible landscapes that inspired him.
.article-cta-block
"French Polynesia is simply a stunning destination, with its natural beauty, warm climate and storied romance," says Brad Packer, director of public relations for Four Seasons Resort Bora Bora. "It's a bucket-list destination if there ever was one."
Bora Bora - © Four Seasons Resort
This article is an excerpt from the July, August, September edition of the Traveler magazine. Click here to access the full issue.