What Is This? Ballarò Street Market
.article-cta-top
"If you do nothing else, visit the open-air Ballarò street market, which provides one of the gastronomic spectacles of the Mediterranean."
Our editor leaves us with a mention of this Sicilian street market in the September 2014 Hideaway Report. But what exactly is Ballarò?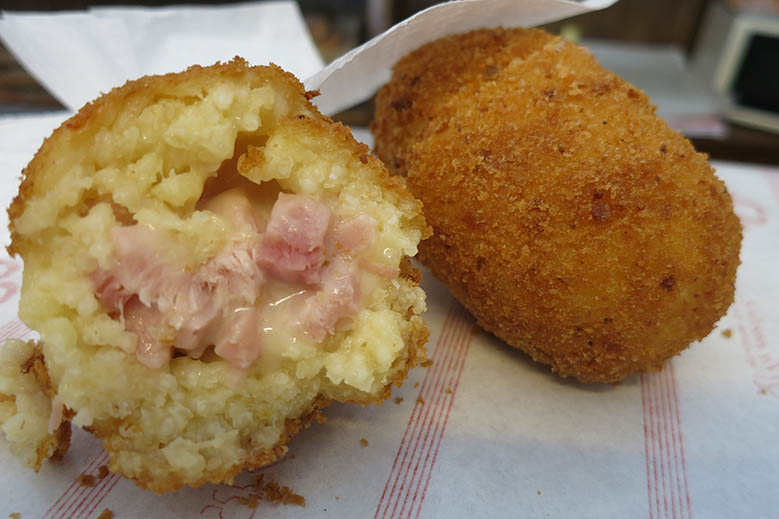 One thousand-year-old Ballarò is thought to be Palermo's oldest Arabic-style street market. With its advantageous central location in the Mediterranean, Palermo was the natural port of trade for Italy, southwestern Europe, northern Africa and the near east. A cross-cultural selection of seasonal fruits, vegetables and other fresh eats continue to stock the loaded tables and stalls of the open-air market one millennium later. While Sicily is a land ripe with open-air markets, you'd be hard-pressed to find a market that has permeated palettes and history more thoroughly and for so long.
Ballarò is an ideal place to break up tranquil beach days and somber trips to museums and historic sites. Expect the bustle of an open-air market: bartering, music and groceries – think Vienna's Naschmarkt alongside the constant whir of Vespas. The often stentorian vendors also sell preprepared and à la minute fare. Grab a piattino (little plate) of fresh eats and shop the market for an age-old Palermo experience.
Below, find our recommendations for Sicilian street food to taste at Ballarò.
Via Ballarò, Palermo, Italy.
To Try: Sicilian Street Food
---
PANELLE DI FARINA DI CECI
Chickpea flour pancakes.
ARANCINE
Fried rice balls with cheese, often stuffed with meat.
RASCATURE
Meat dumplings with onions, pepper and parsley.
MELANZE FRITTE
Fried eggplant.
OLIVE
Italian, Greek and Spanish olives fill troughs at the market.
SFINCIONE
Woodfired and tomato-, onion- and spice-soaked bread.