Berlin Dining With a Sense of Place
.article-cta-top
Berlin has a vibrant culinary scene, ranging from flavorful Turkish street food to palace-style Michelin two-star establishments such as Fischers Fritz and Lorenz Adlon Esszimmer. On this recent visit, I discovered three restaurants that serve exquisite food in spaces with a strong sense of place.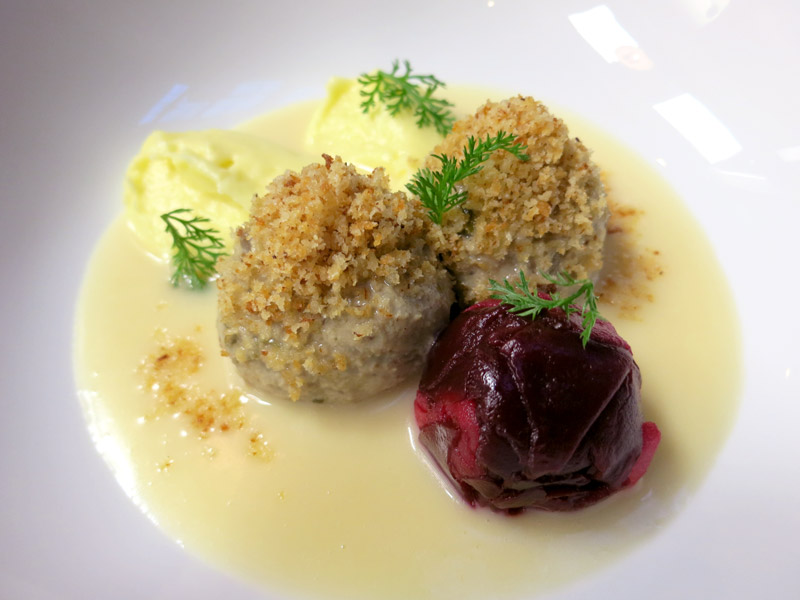 Tim Raue's eponymous restaurant deserves its two-star rating, but this time I wanted to try his wildly popular informal restaurant in Prenzlauer Berg, La Soupe Populaire, housed in the 19th-century headquarters of the Bötzow Brewery. Walking past a crashed bus sculpture into what appeared to be an abandoned factory, we had no question that we were in Berlin. The permanent menu offers modern versions of local classics, and a second rotating menu draws inspiration from the changing contemporary art exhibition displayed on the exposed brick walls among the old girders and pipes. I loved my sweet and spicy red prawns with cumin-spiked couscous, and the delicate Königsberger Klopse, traditional meatballs made here with veal, tête de veau and veal tongue served with wine-spiked chicken gravy, beets and buttery potato purée. Very friendly English-speaking staff.
Prenzlauer Allee 242. Tel. (49) 30-4431-9680.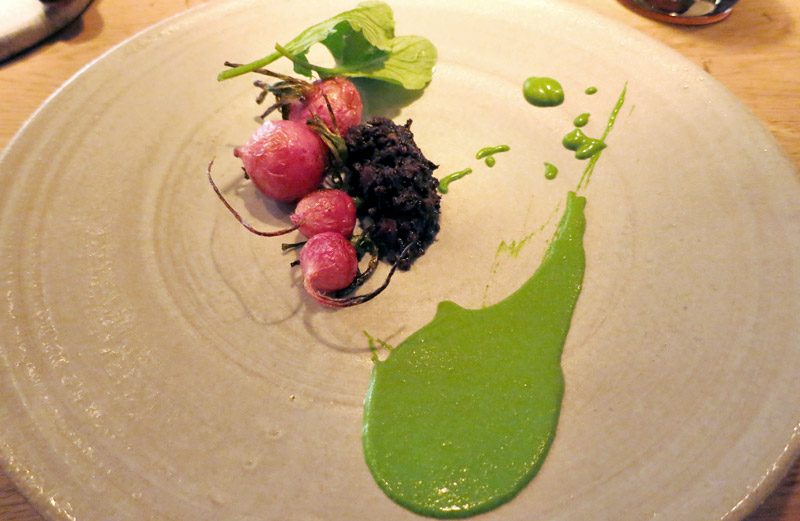 One of Berlin's newest and most anticipated restaurants, Nobelhart & Schmutzig is religiously devoted to local and seasonal ingredients, going so far as to avoid anything not produced in the region, including citrus and black pepper. I feared the food might be gimmicky, but almost every course on the tasting menu was delicious, as were the ambitious wine pairings (thankfully not confined to the immediate region). One of my favorites was a dish of char roe and sour cream served atop rapeseed flowers instead of blini. I also loved the savory blood pudding with barely bitter radishes and refreshing parsley purée, and the wonderfully clean celery broth enriched with beef fat and crunchy leeks. Almost all seats surround a long counter facing the open kitchen.
Friedrichstrasse 218. Tel. (49) 30-2594-0610.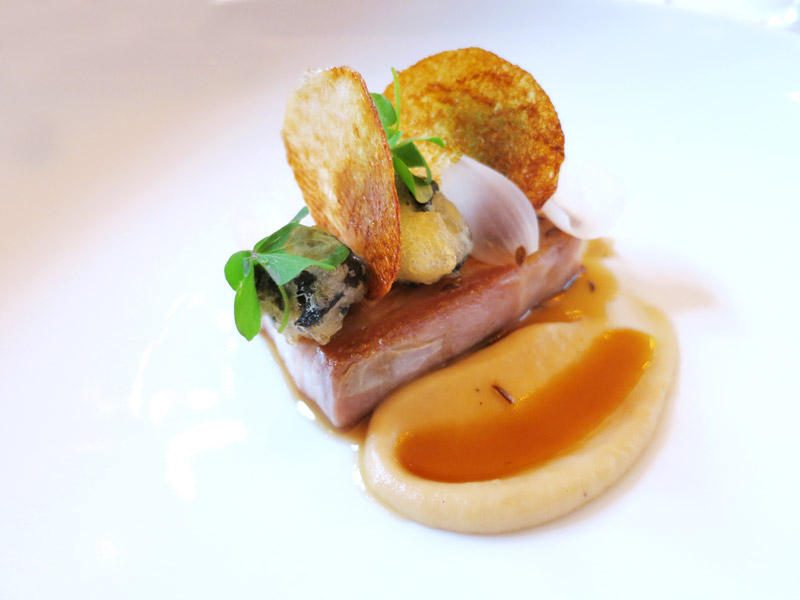 This one-star restaurant also has a great sense of place, being housed in the gymnasium of a former Jewish girls' school. Three-tiered amber glass Murano chandeliers provide most of the decoration, aside from a red-and-gray missile perched above the window to the kitchen, making the atmosphere feel at once elegant and edgy. The four-course menu on the night of our visit consisted of a refreshing coupe of cold shrimp, gazpacho-like cucumber sorbet, onions and avocado; rich Bavarian-style pork belly with fried snails and smoked onion purée; a deeply flavored but light dish of turbot with crisped veal, fried oysters and oyster mousseline; an unusual presentation of duck "pastrami" with pickled vegetables; and an aromatic dessert of a vanilla cream-filled chocolate cylinder with elderflower-pickled apricots, almond ice cream and lavender meringue.
Auguststrasse 11-13. Tel. (49) 30-3300-6070.