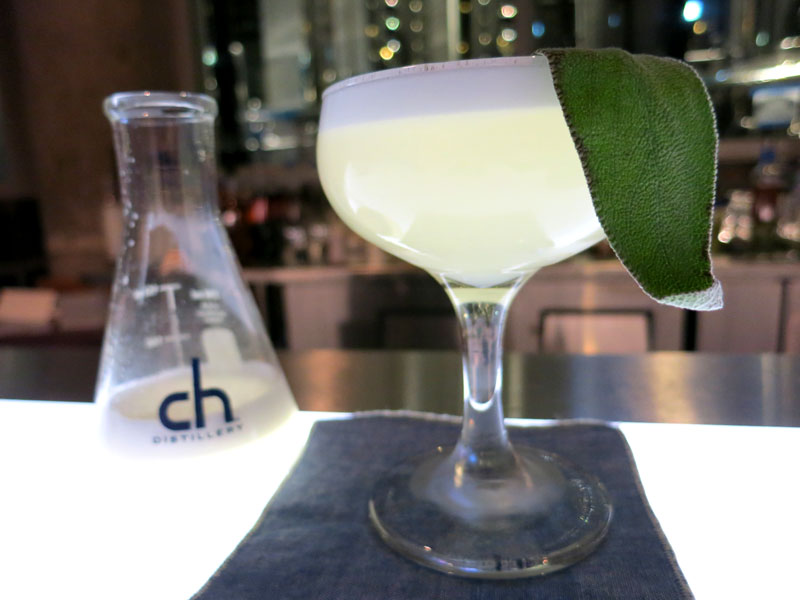 In recent years, the Chicago area has experienced a micro-distilling boom, with companies such as KOVAL, Few and North Shore opening in rapid succession. CH Distillery is one of the newest. Attached to the downtown distillery is a casual bar and restaurant, serving expertly crafted cocktails based on CH spirits. I tried some aquavit neat, which had appealing notes of butterscotch and fennel in addition to the expected caraway. A "Savant Sour" cocktail mixed the aquavit with sage syrup, lemon, egg white and bitters to great effect. I also enjoyed the "Bastard's Bitter," a bittersweet and citrusy concoction of CH vanilla rum, CH amaro, honey, bitters and grapefruit oil. Distillery tours are also available.
564 West Randolph Street. Tel. (312) 707-8780.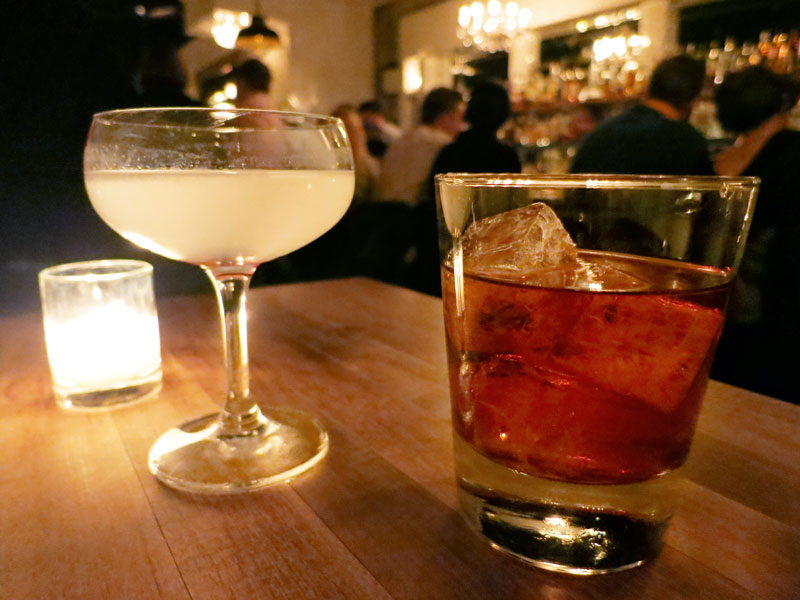 Located squarely in the middle of the Randolph Street restaurant district, this homey bar and restaurant decorated with subway tiles and crystal chandeliers draws crowds every night of the week. After securing seats at the bar, we ordered a rich and complex Boulevardier with rye, Carpano Antica and Campari, and a flawlessly balanced Aviation, a classic drink of gin, maraschino liqueur, crème de violette and lemon. Barmen dress the part in natty vests and ties.
840 West Randolph Street. Tel. (312) 243-9712.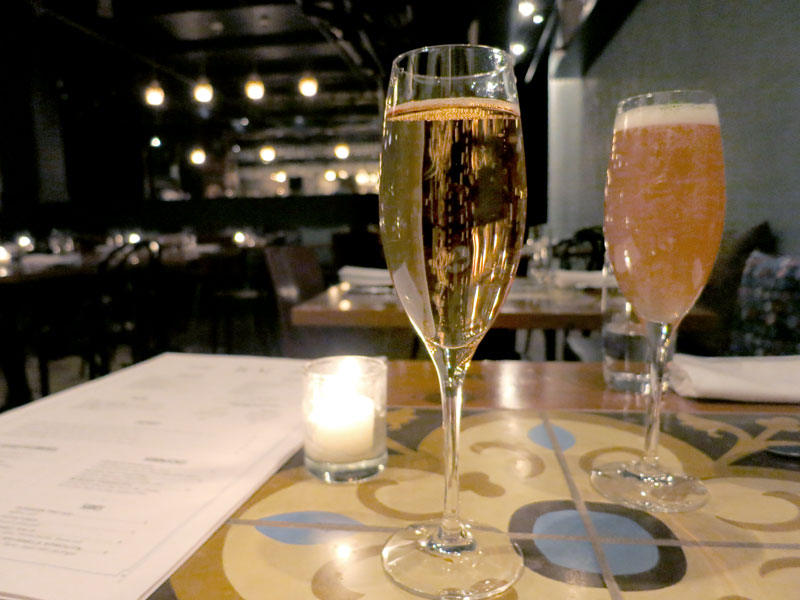 Across the street from the Soho House, RM (an acronym for "Récoltant-Manipulant," designating a grower Champagne) has atmospheric outdoor seating in a festive alley strung with lights. Inside, a Left Bank-inspired space glows with candles and a woodburning fireplace. We arrived early on a Friday for an apéritif and had no trouble securing a table. My elegant flute of Thiénot Brut Rosé was redolent of berries, and Mrs. Harper's "Le Drapage" cocktail of Prosecco, gin, blueberry syrup, lime and mint tasted delightfully fresh and herbaceous. Try the decadent lobster deviled eggs.
116 North Green Street. Tel. (312) 243-1199.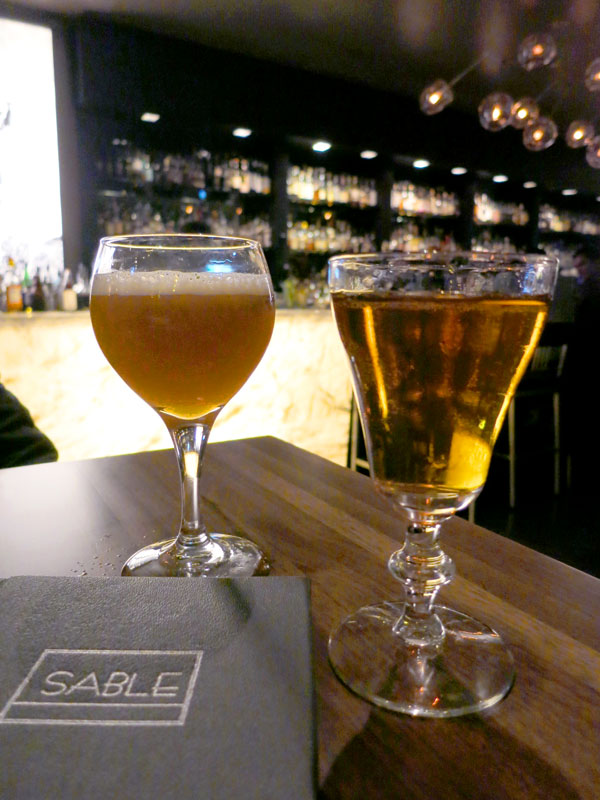 This stylish and popular cocktail bar occupies the ground floor of the Hotel Palomar in the heart of River North. Two wall-mounted televisions mar the otherwise sleek design, but few other bars in the vicinity can compete with Sable's extensive list of expertly prepared cocktails. The "Park Slope," made with rye, Cynar, Cocchi Americano, maraschino liqueur and orange bitters, tasted smooth and deep, with bittersweet flavors accented with cinnamon. And the "War of the Roses," a cocktail of Pimm's, gin, lime juice, elderflower syrup, mint and bitters, was fresh and citrusy with a deliciously bitter finish.
505 North State Street. Tel. (312) 755-9704.