travnikovstudio/iStockGetty Images Plus
The Best of Corsican Cuisine
By Hideaway Report Editor
October 23, 2018
The quality of the cooking in Corsican cooking is partly explained by the fact that the island has never succumbed to industrial agriculture; its terrain and soil do not lend themselves to mechanized farming. This means that many of the best ingredients are still produced on small farms according to traditional methods. The way to identify them is by the black Moor's head label that testifies, generally, to their authenticity.
Aside from locally landed seafood, the real pleasures of the Corsican table include excellent veal and the island's outstanding cheeses and charcuterie. The latter is often served as a first course. Corsican pigs live free-range lives, feeding on acorns, chestnuts and aromatic herbs, which explains the rich, earthy flavor of the sausages and ham they yield. Look for prisuttu (cured ham), lonzu (smoked pork fillet) and figatellu (smoked pig's liver sausage). Brocciu, a soft, fresh ewe's milk cheese, is a local favorite and is used to fill pasta, tarts and omelets. Corsica also produces excellent olive oil and honey. Succulent Corsican clementines are a beloved part of French Christmas feasts.
Here's a selection of favorite Corsican restaurants from my visit.
Chez Huguette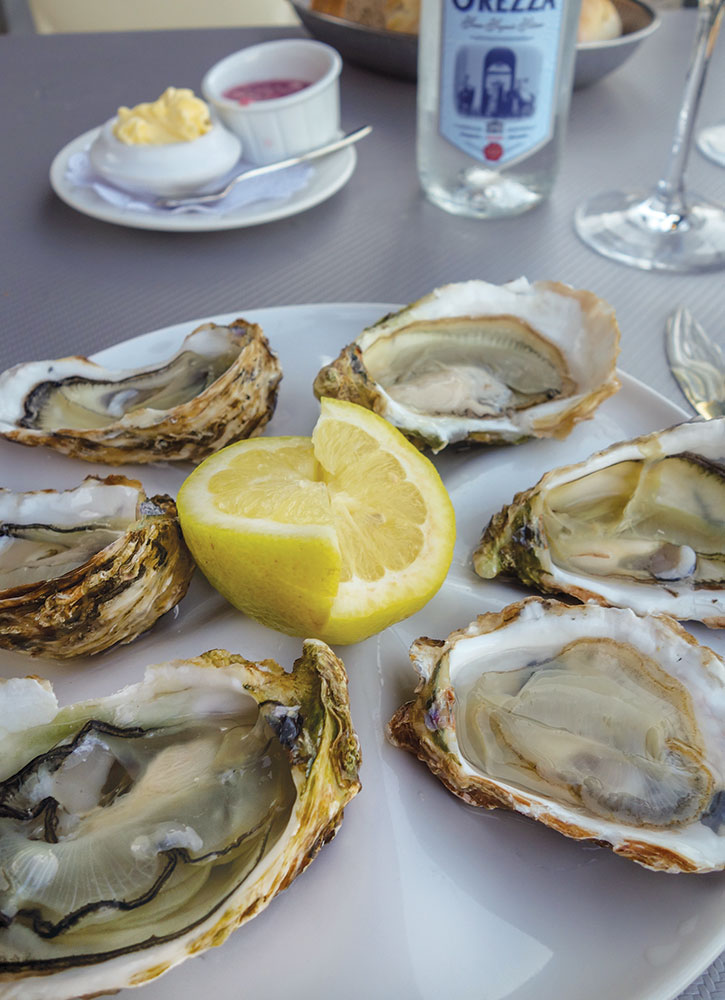 With any luck they'll be serving the big, iodine-rich oysters from the Étang de Diane, on the eastern coast of Corsica, when you go to dinner at this welcoming and well-run seafood restaurant overlooking the old port in Bastia. The catch-of-the-day menu is memorably good.
Chez Huguette
Rue de la Marine, Bastia. Tel. (33) 4-95-31-37-60


A Pignata