Best Family Resorts: Readers' Choice Awards 2016
.article-cta-top
Acqualina Resort & Spa in Miami Beach earned first place for the second year in a row, adding a third award for the hotel this year (also No. 2 in both Best Spa and Best Beach resort). Blackberry Farm shot to second place, up from No. 6 in 2015. Other family-favorite hotels in locations ranging from Costa Rica to Antigua, demonstrate our readers' penchant for exotic vacations, even with kids in tow.
= Offers Benefits
1. Acqualina Resort & Spa on the Beach
---
2. Blackberry Farm
---
3. Four Seasons Maui at Wailea
---
4. Four Seasons Hualalai
---
5. The Resort at Pelican Hill
---
6. The Equinox
---
7. Caneel Bay
---
8. Four Seasons Biltmore, Santa Barbara
---
9. Amangiri
---
.article-cta-block
10. Four Seasons Punta Mita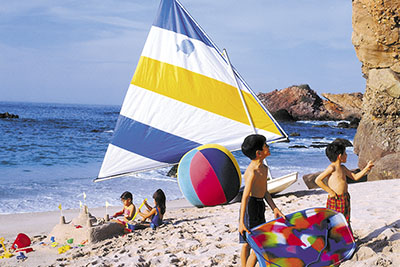 Nayarit, Mexico
— Seaside resort on a scenic 1,200-acre peninsula with two pretty beaches. A dozen casitas contain 173 guest quarters. Amenities include two golf courses, reef snorkeling, scuba diving lessons, spa, two private beaches and tennis courts.
Learn more...
---
11. Carlisle Bay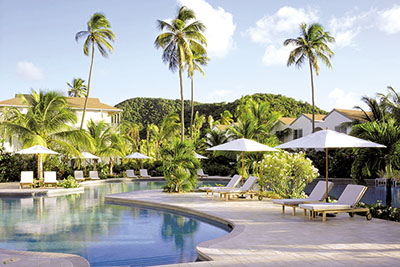 St. Mary's, Antigua
— Contemporary 82-suite resort is in the picturesque southwest of Antigua. Beach Terrace Suites lack views but give direct access to the sand and are ideal for those traveling with children as they contain second bedrooms. Also nine tennis courts, gym, 17,000-square-foot spa complex and Cool Kids Club.
Learn more...
---
12. Mauna Kea Beach Hotel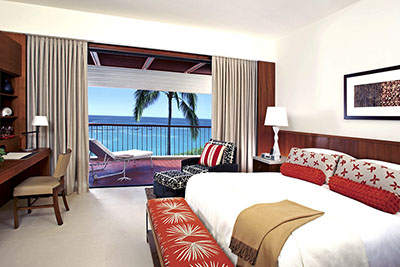 Kohala Coast, Hawaii
— Renowned 252-room resort founded in 1965 by Laurance S. Rockefeller, overlooking an exquisite white-sand beach on the Kohala Coast. Beachfront Wing features a mid-century modern décor. Revitalized 18-hole Robert Trent Jones golf course, plus clubhouse, tennis club, fitness center and a new spa.
Learn more...
---
13. The Cloister at Sea Island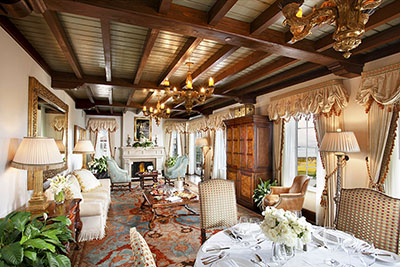 Sea Island, Georgia
— Renowned family-oriented resort and golf community on a 10,000-acre island estate connected by a causeway to St. Simons Island. The hotel's 267 rooms and suites are located in four venues. A variety of restaurants; lavish 65,000-square-foot spa; world-class sporting facilities; sophisticated kid's club.
Learn more...
---
14. Arizona Inn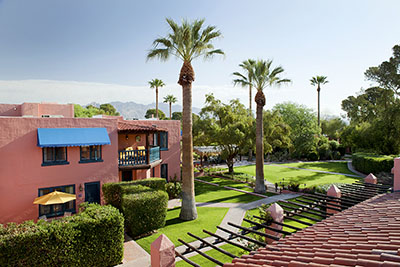 Tucson, Arizona
— Atmospheric family-friendly enclave dating from 1930, tucked behind vine-clad adobe walls in 14 acres of tranquil gardens. Ninety-two casita-style accommodations are clustered in a variety of pink-hued adobe structures. Library, heated outdoor pool, two tennis courts, croquet, badminton, complimentary bikes and croquet.
Learn more...
---
15. Fairmont Grand Del Mar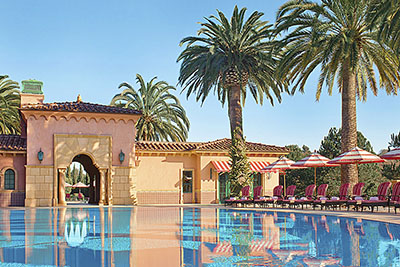 San Diego, California
— Elegant 249-room Mediterranean-style golf and spa resort adjacent to a 4,000-acre nature preserve. Opulent interiors evoke the style of famed 1920s resort architect Addison Mizner. Lavish spa, plus a gym with yoga classes, four heated pools, tennis, equestrian center and supervised children's programs.
Learn more...
---
16. Four Seasons Resort Costa Rica at Peninsula Papagayo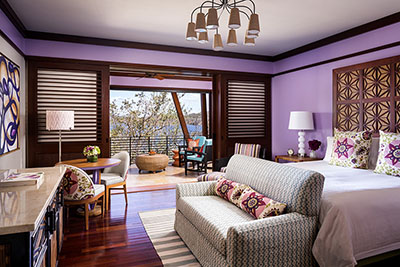 Carrillo, Costa Rica
— Gracious 182-room resort overlooking two beaches. All lodgings feature furnished balconies or terraces. Full-service spa, large gym and three pools; also seaside par-72 Arnold Palmer championship golf course, four tennis courts and one grass tennis court. Deep-sea fishing, scuba diving, kayaking and catamaran sailing.
Learn more...
---
17. Cavallo Point Lodge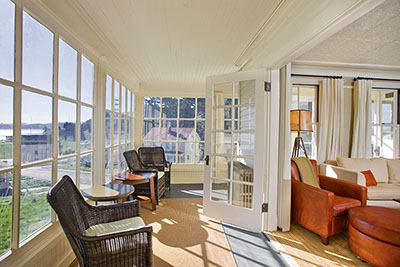 Sausalito, California
— Handsome resort on the site of Fort Baker in Sausalito, with 68 historic accommodations set around the former Parade Ground and 74 contemporary lodgings on the hillside. Amenities include a cooking school, a superb spa with Tea Bar and 11 treatment rooms and fitness classes.
Learn more...
---
18. The Broadmoor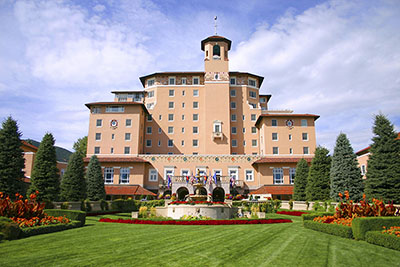 Colorado Springs, Colorado
— World-class sporting facilities draw visitors to this grand resort in the shadow of Cheyenne Mountain. An Italian Renaissance-style palace houses 779 rooms; another option is the Cloud Camp, set at 9,200 feet atop the mountain. Eleven distinctive restaurants, spa, gym, golf courses, tennis courts and riding stables.
Learn more...
---
19. The Ritz-Carlton, Grand Cayman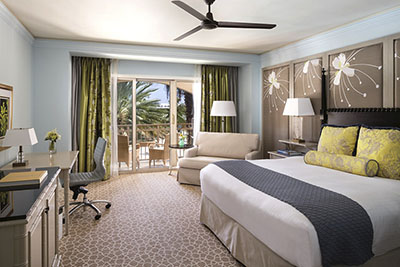 Grand Cayman, Cayman Islands
— Lavish 375-room beachfront resort set on 144 landscaped acres of an archipelago of three islands. Five restaurants, Nick Bollettieri tennis center with five courts, golf course and eco-adventure program by Jean-Michel Cousteau. The Ritz-Carlton, Grand Cayman is particularly suitable for families.
Learn more...
---
20. WaterColor Inn & Resort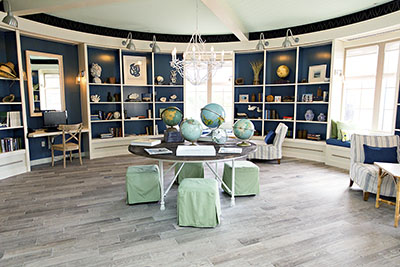 Santa Rosa Beach, Florida
— Contemporary 60-room seaside resort on a stunning 499-acre property overlooking dunes, sugary beaches and the gentle turquoise waters. Amenities include six outdoor swimming pools, a spa, a fitness center, a boathouse, bicycling, canoeing, fishing, tennis, golf, private beach and supervised programs for children.
Learn more...
---
View All Winners
---
Photo Credits: 1. Acqualina 2. Blackberry Farm - © Beall + Thomas Photography 3. Four Seasons at Wailea - © Christian Horan 4. Four Seasons Hualalai - © Don Riddle 5. The Resort at Pelican Hill - Courtesy of Pelican Hill 6. The Equinox - © Jason Dewey 7. Caneel Bay 8. Four Seasons The Biltmore - © Peter Malinowski/InSite 9. Amangiri - Courtesy of Aman 10. Four Seasons Punta Mita - © Mary Nichols 11. Carlisle Bay 12. Mauna Kea Beach Hotel 13. The Cloister at Sea Island - Courtesy of Sea Island © Al Payne 14. Arizona Inn - © Tim Fuller 15. Fairmont Grand Del Mar 16. Four Seasons at Peninsula Papagayo - © Don Riddle 17. Cavallo Point 18. The Broadmoor 19. The Ritz-Carlton - © Don Riddle 20. WaterColor Inn & Resort - © Jacqueline Ward Images