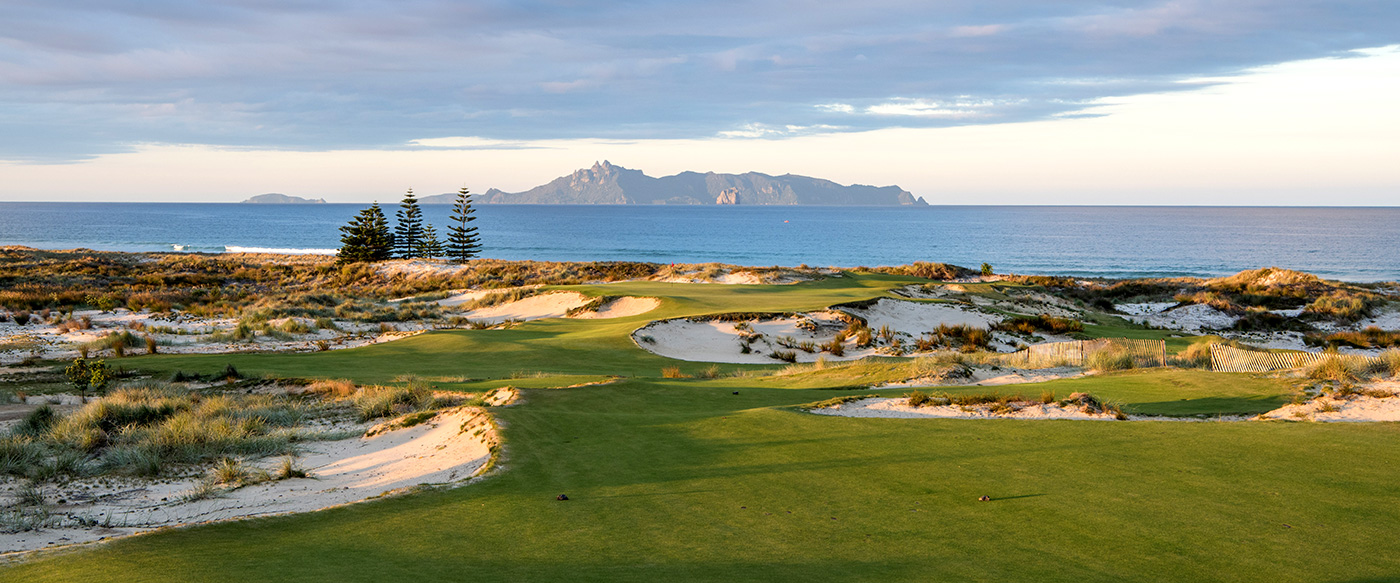 The Tara Iti golf course near Mangawhai, New Zealand
Joann Dost
Best New Golf Courses in the World
By Hideaway Report Contributor
January 19, 2018
A century ago, the golden age of golf course architecture was just taking hold in the United States, as some of the game's greatest designers were building masterpieces on both sides of the country. There was Charles Blair Macdonald creating the National Golf Links of America in Southampton, New York, and Dr. Alister MacKenzie fashioning the scenic track at the Cypress Point Club on the Monterey Peninsula in California. The Pebble Beach Golf Links had opened in that area a few years earlier, and the period also saw the founding of what are still regarded as the finest layouts in the New World, among them the Pine Valley, Merion and Seminole golf clubs (in New Jersey, Pennsylvania and Florida, respectively).
One hundred years later, golf is in the midst of another renaissance, only this time it is not confined to the United States, with great new courses also opening in places as far-flung as New Zealand and France. They combine traditional design techniques with modern variations, and in many cases deserve to be ranked among the best in the game.
I have been able to play a number of these newer tracks this past year and am pleased to offer the following list of what I believe to be the five best layouts to come on-line in this second golden age of golf course architecture.
Tara Iti Golf Club
Mangawhai, New Zealand
Get Inspired for Your Next Adventure
Register to sample:
One-of-a-kind itineraries
Inspirational travel articles
Free e-newsletter from our editors