Boats and Trains Along the Mekong
.article-cta-top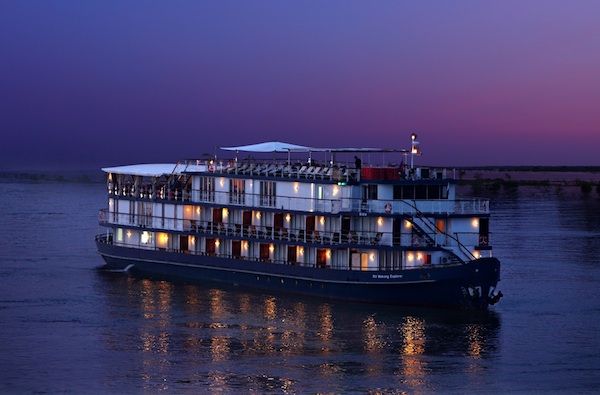 The Jayavarman
Although I did not have time on this trip to take a river cruise along the Mekong, friends assure me that it is a delightful and rewarding experience. Most of the boats operate either in the Mekong Delta in Vietnam or along the lower reaches of the river as far inland as Siem Reap (Angkor Wat) at the head of Tonle Sap Lake in Cambodia. In these areas, I am reliably informed that The Jayavarman is a splendid vessel. French Colonial in style, it offers 27 staterooms with floor-to-ceiling windows and private balconies. Alternatively, the boats operated by Pandaw River Expeditions are also highly rated. In southern Laos, the Vat Phou cruises as far north as Vientiane and has 12 twin cabins with private showers. To proceed farther north to Luang Prabang, your only option is to travel aboard one of the three Luang Say boats. However, these craft are purely a means of daytime transportation. At night, their passengers sleep ashore at a lodge owned by the Luang Say company.
An alternative way to see this region of Southeast Asia is provided by the Eastern & Oriental Express train, which offers occasional departures from Bangkok. (Currently, the only trip scheduled in 2013 leaves the Thai capital on October 2.) If you decide to venture on this three-night, four-day journey, be sure to book a State Cabin, as the Pullman Cabins are quite cramped. The accommodations feature intricate marquetry, brass lamps, silk upholstery and en suite showers. The butlers are extremely attentive, and the cuisine is elaborate and refined, indeed quite astonishingly so, given the narrow spaces in which the chefs have to work. Alas, the line itself is narrow gauge, so the train tends to lurch back and forth. This is not an experience best suited to light sleepers. -A.H.
If you would like to find out more about either Mekong River cruises or the E&O Express train, an Andrew Harper travel expert would be delighted to assist you. Tel. (800) 375-4685.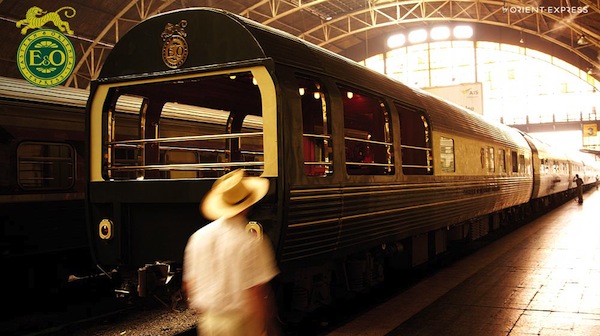 Eastern & Oriental Express Train