City Hotels: Munich Lodging Options
.article-cta-top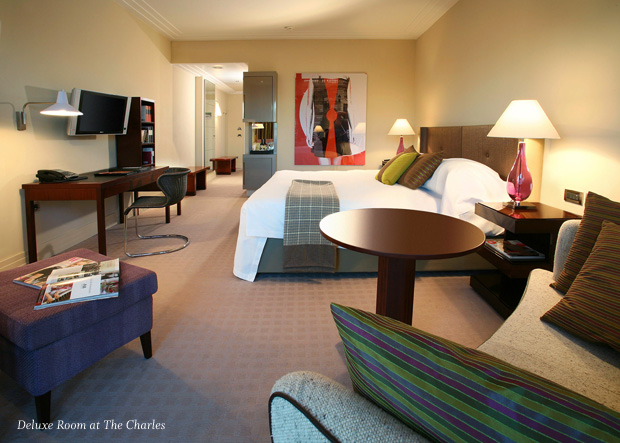 Many visitors to Germany make Munich their first stop, rightly so. No big city in Germany is as gemütlich (congenial) as Bavaria's capital, where the onion domes of the Frauenkirche tower over an old quarter peppered with fashionable shops, atmospheric beer halls, world-class museums (the Alte Pinakothek houses one of the world's finest collections of Old Master paintings) and several noteworthy hotels. On this latest visit, I took the opportunity to check up on two of my longstanding recommendations.
Situated within walking distance of the historic center, near the Königsplatz, The Charles affords some of the best views in Munich. Our Superior Deluxe room's step-out balcony overlooked the Old Botanical Garden and the towers of the Frauenkirche beyond. Contemporary rooms feature many sophisticated touches, such as electrical outlets in the safe and speakers in the limestone bath. Our accommodations did show some minor signs of wear, however, including aging carpet, scuffs on the wall and marks in the sink. But I could find no fault with the spa, the centerpiece of which is a large swimming pool surrounded by glittering mosaic-tile murals. And DAVVERO serves fine Italian cuisine in a stylish setting, with floor-to-ceiling windows and a terrace for outdoor dining. The beautiful pool and memorable views ensure that the hotel remains a worthy choice.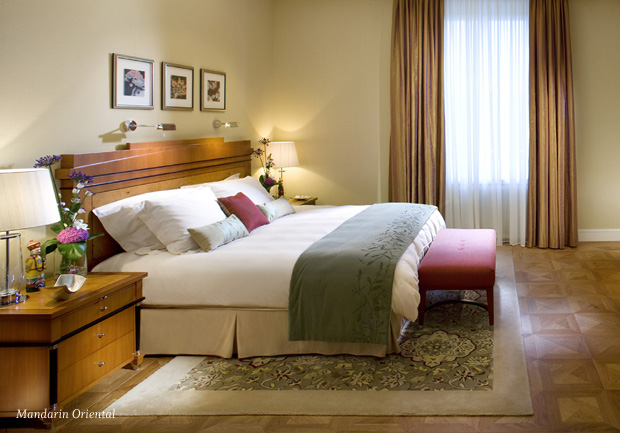 Traditionalists may wish to opt instead for the Mandarin Oriental, located in the heart of the old quarter a short walk from the Hofbräuhaus, Marienplatz and boutiques of Maximilianstrasse. When we pulled up in our taxi, the assistant chief concierge, Dario Cortellessa, wasted no time unloading our luggage. Later, he offered unerring restaurant recommendations and helped procure a replacement suitcase when the handle of a well-traveled bag snapped off. The other staff members we encountered were equally professional. Such a commendable level of service could make up for other flaws, but I could find few to complain about. Our elegant Superior Junior Suite had soaring ceilings, parquet floors and art deco-style furnishings in excellent condition. Walking onto the heated floor of the marble bath was a pleasure, as was relaxing in the deep soaking tub. Only the view left something to be desired; our tall windows faced a parking garage. I also was disappointed that renovations were under way on the rooftop pool, which was closed to guests during our visit. Otherwise, I can't imagine how our stay could have been improved.