One&Only Palmilla Signature Cocktail
.article-cta-top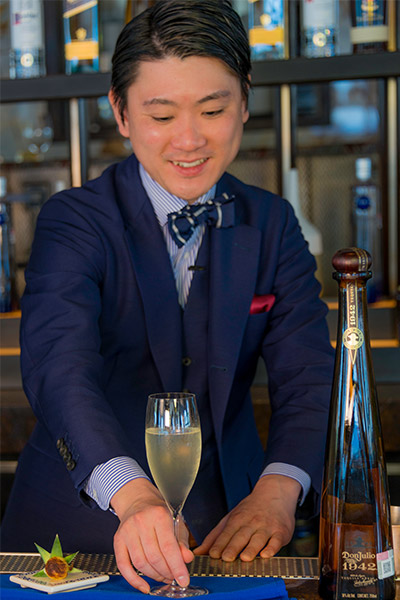 Michito Kaneko, manager at The Lamp Bar, Kyoto
As winner of the Diageo Reserve World Class Bartender of the Year 2015 award, Michito Kaneko, was offered the opportunity to take his art to the luxurious One&Only Palmilla in Los Cabos, Mexico. While there, he drew inspiration from the beautiful landscapes and fragrances of the region and distilled them into a new signature cocktail.
The result is the One&Only Palmilla Cocktail, an incredibly subtle and harmonious creation using Don Julio 1942 tequila paired with the tart freshness of local lime juice, homemade vanilla soda, a splash of saltwater and a sweet homemade wine syrup using chamomile flowers found in One&Only Palmilla's herb garden.
"I wanted to create a cocktail that embodied the heat, fragrance and sensory beauty of Los Cabos, as well as the timeless elegance and genuine warmth I encountered at One&Only Palmilla," said Kaneko of his signature cocktail.
One&Only Palmilla's Signature Cocktail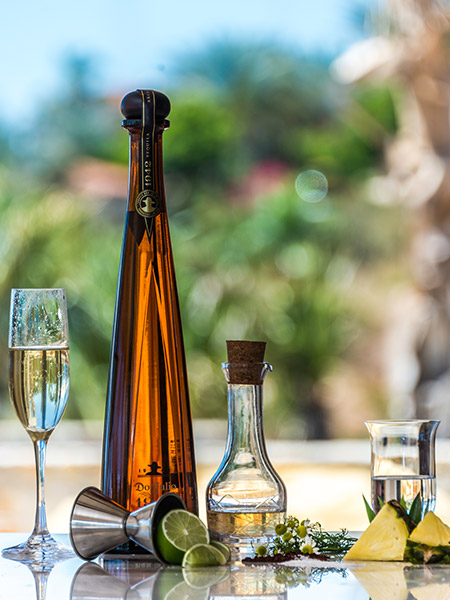 1/2 oz. homemade wine syrup (Sauternes wine, sugar and chamomile)
1 1/2 oz. Don Julio 1942 (or similar)
1/3 oz. fresh lime juice
1 tsp. saltwater (3%)
2/3 oz. homemade vanilla soda
1 vanilla bean
Method
To make the homemade wine syrup, start by adding sugar in a pan. Add Sauternes wine and infuse with the chamomile. Bring it to boil and cool down until syrup is formed.
To make the vanilla soda, in a soda maker, add 2/3 oz. water and a vanilla bean.
Shake the first four ingredients, then spray a vintage Champagne glass (or similar) with Don Julio to give it the fragrance of tequila. Pour the ingredients into the glass and top with the homemade vanilla soda. Gently stir before serving.
Cocktail Recipe Web Series
Follow along with the One&Only and Diageo Reserve World Class #DestinationsDistilled web series, where all six of the world's best bartenders will each travel to a different luxurious One&Only resort to create a complete menu of specially curated cocktails.