I knew to expect a sophisticated culinary scene in Colombia, but I was unprepared for the very high standards of its bartenders. The mojito was the cocktail I heard ordered most frequently, and if you enjoy this refreshing drink of rum, lime, mint and soda, you'll find numerous fine examples throughout Colombia.
But I was most excited to try cocktails based on one of Colombia's tropical fruits or aguardiente, a smooth, anise-flavored spirit distilled from sugar cane. On the cocktail lists which did have drinks made with local juices, they tended to include either lulo, which tastes like a cross between an orange and a lemon, or corozo, which has a flavor reminiscent of currant and tart cranberry.
With one or more of these three ingredients, bartenders created some thoroughly delicious drinks. Here are some of the most memorable cocktails I tried over the course of our Colombia trip:
Corozo 75 at Alma restaurant in Cartagena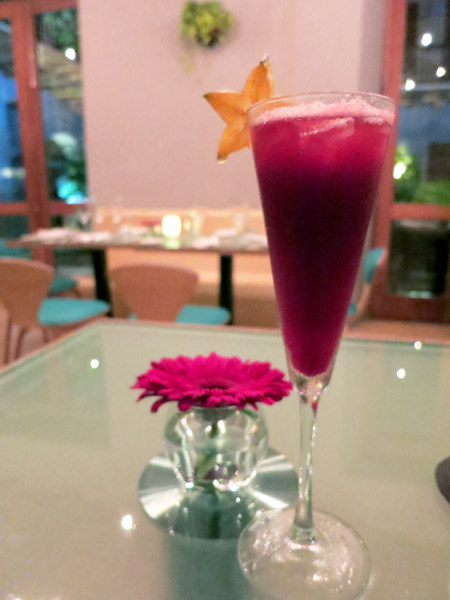 This Colombian version of a classic French 75 cocktail substituted corozo-infused gin, corozo syrup and Chandon rosé sparkling wine for the usual gin, sugar, lemon and Champagne. That list of ingredients doesn't sound like the makings of a balanced cocktail to me, but the Corozo 75 tasted surprisingly round and rich, its deep flavors leavened by the texture of the sparkling wine. A lovely floral quality overlaid the drink's darker berry notes. It was a delicious cocktail, and it heralded the superlative meal to come.