From its bespoke full-service tours and accommodations offered throughout the year, to custom itineraries arranged especially for Andrew Harper and other partners, Costa Rica Expeditions (CRE) has dedicated the last 30 years to earning a reputation as the top destination specialist in the country, garnering accolades from Condé Nast, National Geographic and more. Founder and CEO Michael Kaye gives us a behind-the-scenes look at how they achieve success, hints at a changing dynamic for tour guides, and shines light on the intriguing Costa Rican concept of "pura vida."
Andrew Harper Staff (AHS): What do you personally find most captivating about Costa Rica?
Michael Kaye (MK): The good will of its people. The national park system [for example] is the envy of the developing world because, out of good will, Costa Ricans do not despoil the parks. There is a critical mass of good will that causes the people to feel good. And when people feel good they naturally do the right thing, which in turn promotes good will. It makes for a wonderful place to live and visit.
AHS: What sets Costa Rica Expeditions apart from other travel specialists in the area?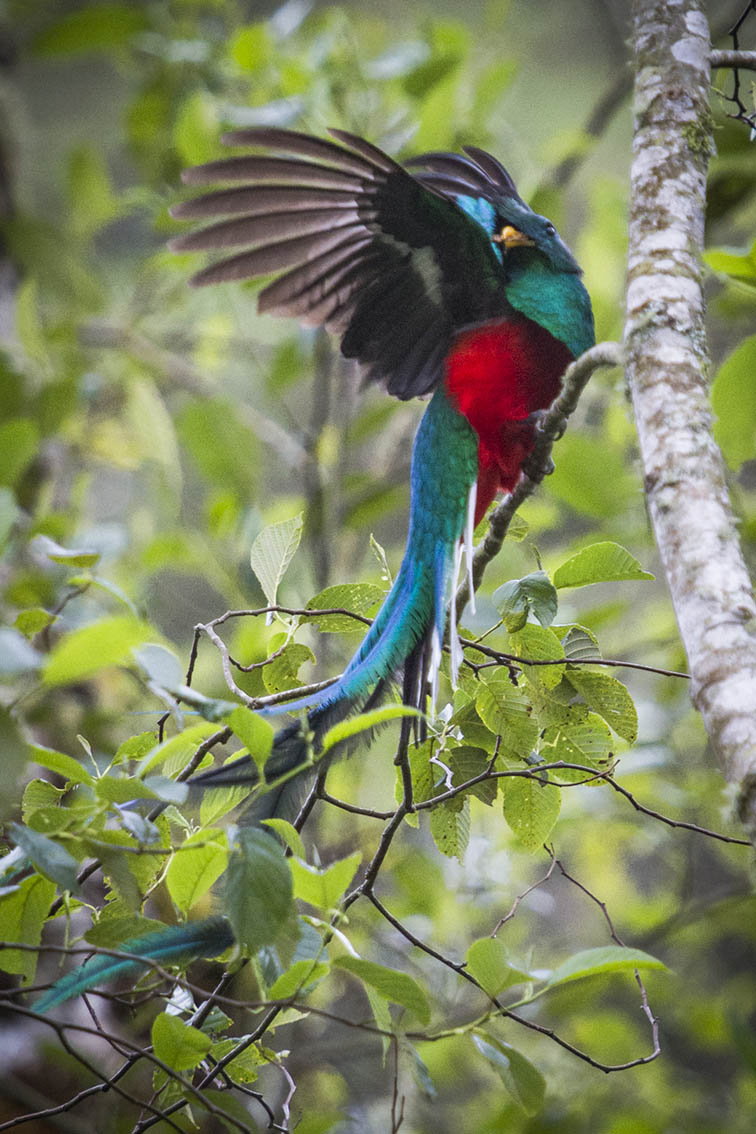 MK: Where we really standout in my view is by providing our guests with what the vast majority of them tell us were the most important things they didn't take into account when planning their vacations: one, peace of mind, and two, to be treated like individuals. We learn as much as possible about [our guests], and pass on what we learn to the guides, drivers and hotel personnel who will be in contact with them along the way. What is their principal trip goal? To celebrate a special occasion? To recover from a loss? To see a particular animal or take part in a favorite activity? What delighted or irritated them on previous vacations? What noteworthy experiences did they have during their time with us? Decades of carefully observing and listening to travelers have taught us to start with what travelers say they want and then help them understand what they should want, [and] allows us to orchestrate personalized experiences that will become lifetime memories.
AHS: Knowledgeable and engaging guides are routinely said to bolster the success of a trip. How do you select your guides?
MK: We continually remind our guides, drivers and hotel personnel to talent-spot for new guides. Identifying, recruiting, training and marketing guides who will help us delight clients and differentiate Costa Rica Expeditions is one of our principle focuses. Most of our guide training uses an apprenticeship model in which less experienced guides work with actual guests under the supervision of experienced training guides. The training guides sign off on a guide's readiness to move up from airport transfers, to half- and full-day transfers to multi-day guiding with couples to guiding entire vacations for increasingly difficult and demanding guests and groups of guests.
Deep destination and specialty knowledge is still extremely important but now we look at it as a given. What we focus on is sensitivity and creativity. Top guides in our view are brilliant at setting the scene. They have range. They can be spellbinding when called for, but they know when to fade into the background and let their guests shine and discover for themselves. As we work to hone and polish these techniques, we find more and more that at the end of the trip when guests say that their guide was a star, what they really mean, often without quite realizing it, is that the guide helped them become stars.