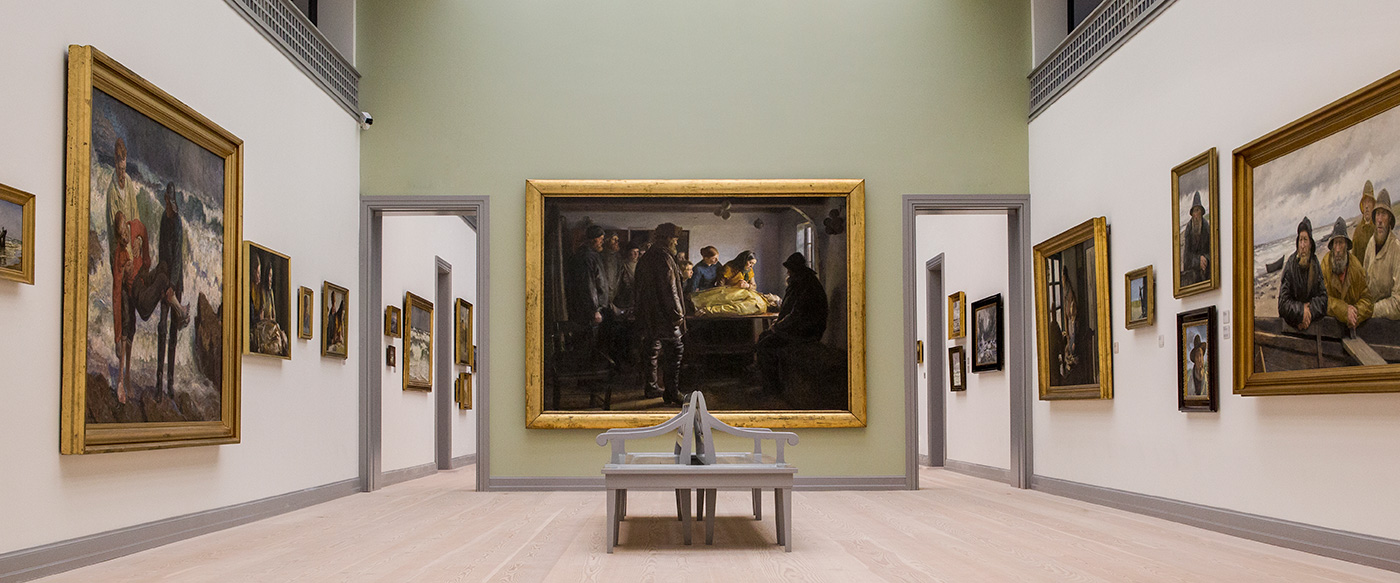 The Tranquil Charm of Denmark's Countryside
The Legoland That Started It All: Legoland Billund
"The Drowned Fisherman" by Michael Ancher on display at the Skagens Museum
The Skagens Museum
Denmark Museums
By Hideaway Report Editor
June 1, 2017
Here are two museums in Denmark that are worth your time, the Louisiana Museum of Modern Art, in Copenhagen, and the lesser known Skagens Museum, in the small port town of Skagens.
Louisiana Museum of Modern Art
Just 20 some miles north of Copenhagen, in the little town of Humlebæk on the Øresund sound, the Louisiana Museum of Modern Art is one of the world's great contemporary art museums. The museum was founded in 1958 by Knud W. Jensen. He commissioned architects Vilhelm Wohlert and Jørgen Bo, who designed three buildings connected by glass corridors. In addition to housing works by Roy Lichtenstein, Andy Warhol, Anselm Kiefer, Alberto Giacometti, Pablo Picasso, Yves Klein, Robert Rauschenberg and David Hockney, among others, the museum features a collection of pre-Columbian art, a sculpture garden and a concert hall.
Provocative exhibitions of contemporary works are frequently staged. The museum is popular with local people, who come for lunch on its delightful open-air terrace overlooking the sea.
Once a remote fishing port at the tip of the Jutland peninsula, Skagen became a fledgling resort around 1870, when it began to attract a growing number of painters fascinated by the intense and pure light of its seaside location. Michael Ancher, Anna Ancher, Viggo Johansen, Christian Krohg, Laurits Tuxen and others produced works that captured the region's vibrancy in simple, rustic subjects found in Skagen itself and the surrounding countryside. Much of their work resembles early French Impressionism, but it also possesses a wholesomeness that is very Danish. Though not well-known outside Denmark, these ravishing paintings make the Skagens Museum a wonderful place to spend an afternoon.
Skagens Museum
Brøndumsvej 4, Skagen. Tel. (45) 98-44-64-44
Sneak Peek
This article appeared in The Hideaway Report, a monthly newsletters exclusively for members.
Learn About Membership