In California's renowned Napa and Sonoma valleys, the influence of chefs like Thomas Keller and Alice Waters has made "farm-to-table" cuisine the norm rather than the exception. The close collaboration between local farmers, vintners and chefs grants diners the pleasure of enjoying meals that take full advantage of the bounty of the region. Here are some of our favorite restaurants that have exceptional wine lists.
La Toque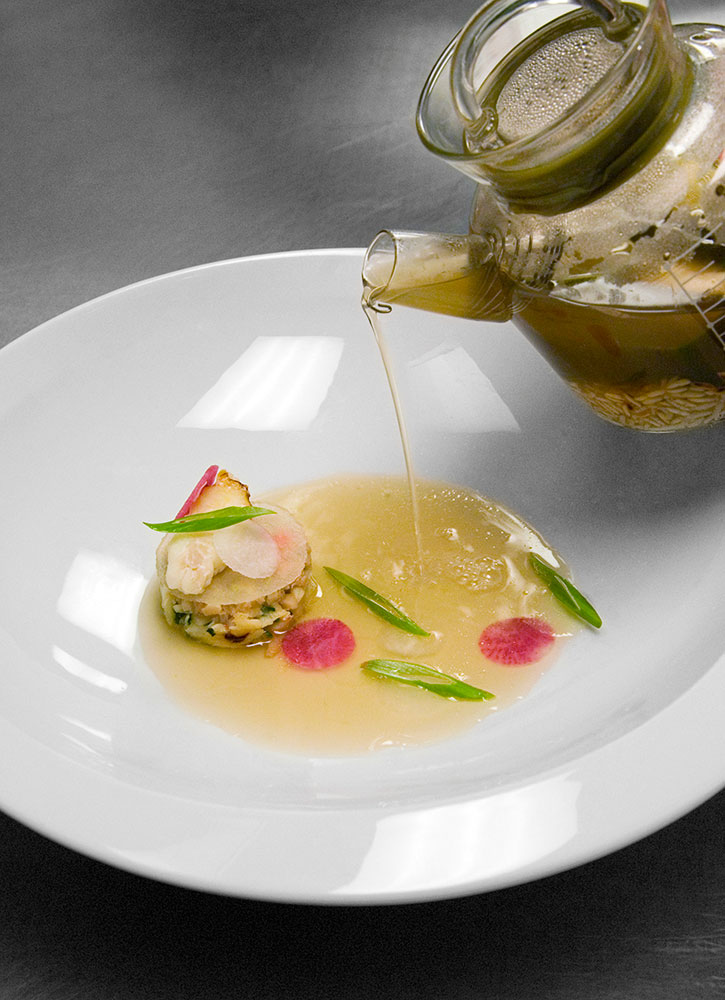 One would never suspect that such a splendid restaurant would be hidden within The Westin Verasa Napa, a hotel of 180 rooms and suites that closely resembles a large ski lodge. The sophisticated dining room of Michelin one-star La Toque has a minimalist design, leather-topped tables and a romantic ambiance created by soft candlelight and an imposing fireplace. Chef Ken Frank serves creative but unpretentious cuisine anchored by classical French technique. It is hard to choose among the three nightly menus, but many guests opt for the nine-course Chef's Table Tasting Menu, which includes a cheese course and two dessert courses. This seemed a bit of a challenge, so instead, we opted for the Core Menu, from which diners can select either four or five courses. Our halibut crudo with Sicilian olives and blood orange was refreshing and flavorful, and the light Erben von Beulwitz Riesling Spätlese suggested by the sommelier was a perfect pairing. Our favorite dish was red snapper in a Catalan-inspired savory seafood stew, generously stocked with mussels and shrimp. The prodigious wine list is sufficiently extensive to require an iPad.
La Toque
The Westin Verasa Napa, 1314 McKinstry Street, Napa. Tel. (707) 257-5157
Glen Ellen Star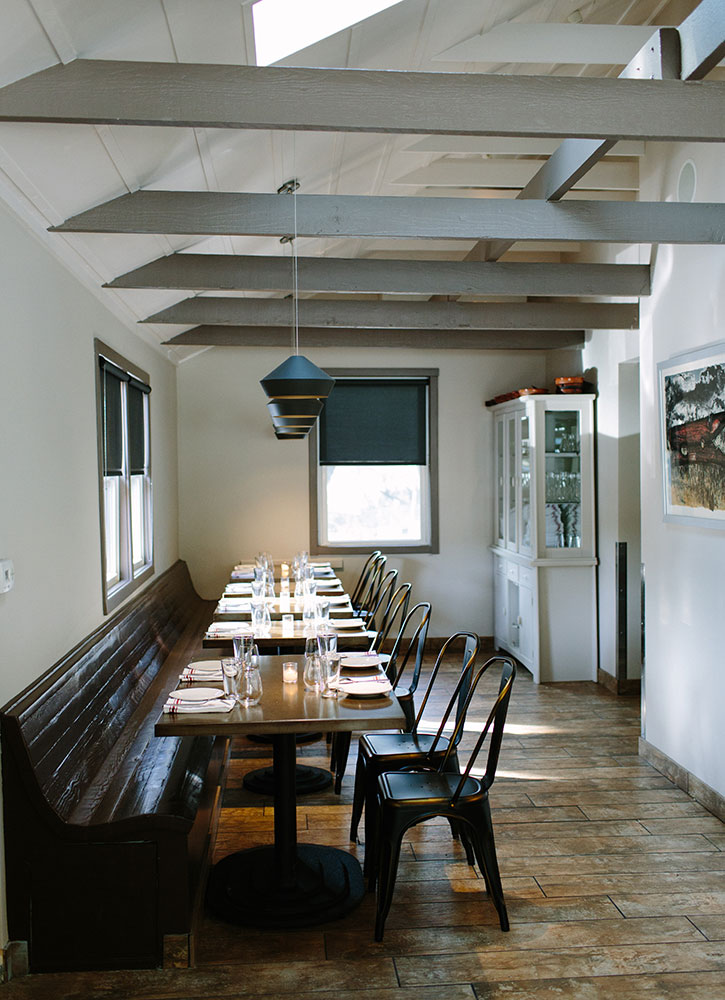 The inconspicuous farmhouse-style exterior of this restaurant is in sync with the rustic-chic décor of its dining room, tightly packed with wooden tables and aluminum chairs. Founded by husband-and-wife team Ari Weiswasser and Erinn Benziger-Weiswasser, Glen Ellen Star focuses on innovative Mediterranean- and Middle Eastern-inspired cuisine. Ari's notable résumé includes stints at The French Laundry in Yountville and the now-shuttered Picholine and Corton in New York City. Dishes here can be deceptively unassuming. For example, what seemed like a simple, possibly bland cauliflower dish turned out to be a roasted cauliflower head coated in a thin layer of tahini and slivered almonds and sprinkled with powdered sumac. It was at once tangy and sweet, and smooth and crunchy. (An entire page of the menu is dedicated solely to wood-roasted vegetables.) The stars of the show, though, are pizzas churned out from a custom-built woodburning oven. The restaurant buzzes with energy from both the sociable clientele and the impressive open kitchen. This is a popular neighborhood destination where the chef and his team personally greet regular clients.
Glen Ellen Star
13648 Arnold Drive, Glen Ellen. Tel. (707) 343-1384
Veraison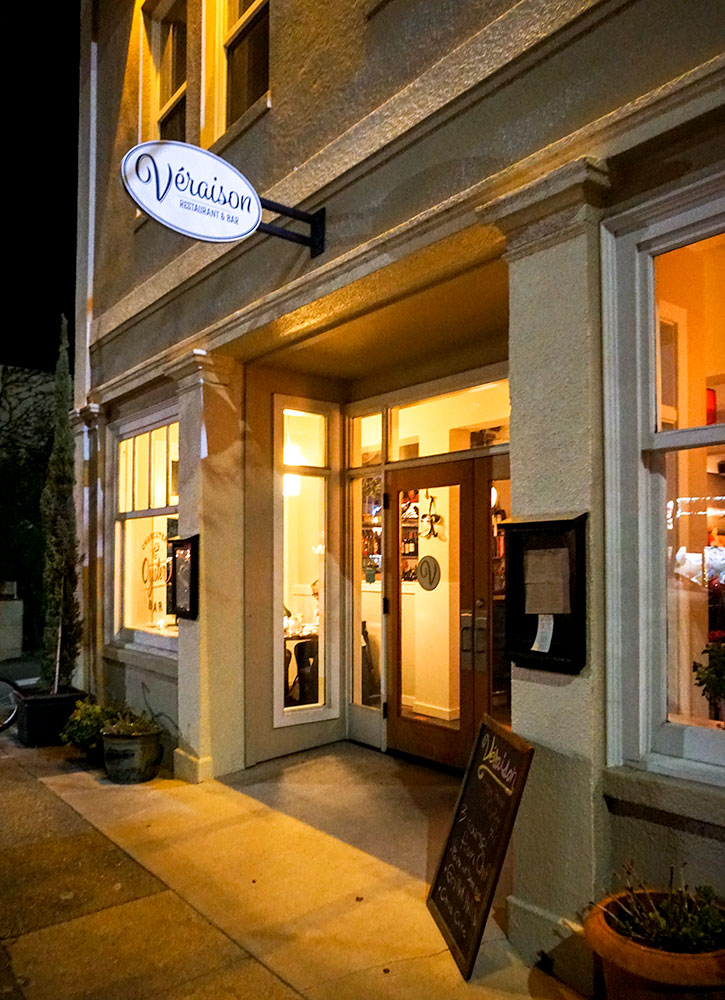 Set in the Mount View Hotel & Spa on Lincoln Avenue, the main street of downtown Calistoga, this intimate establishment recently received an Award of Excellence from Wine Spectator magazine. (In viticulture, veraison is the onset of ripening, when the color of the grape begins to change and soften.) The dining room features a contemporary bistro-style décor, which connects chef James Richmond to his time at the traditional French restaurant Café de la Presse in San Francisco. While Richmond's menu features mostly French classics, it also offers a number of traditional Italian dishes, as well as regionally inspired California cuisine. The cheese list includes French favorites, but local products are also represented. Priced at $55, the daily three-course prix fixe menu is an excellent value. The wine list is predictably good, with numerous by-the-glass options. Veraison hosts themed nights, including monthly Brown Bag Club evenings, when four-course dinners are accompanied by blind tastings.
Veraison
Mount View Hotel & Spa, 1457 Lincoln Avenue, Calistoga. Tel. (707) 942-5938
Kenzo
Tucked away in an unremarkable ranch-style building, Kenzo is exceedingly discreet, with only a logo to mark its entry. The serene dining room is decorated in a traditional Japanese minimalist style, with austere birch walls and colorful flower accents. Here, fine Japanese cuisine is paired with wines from the owner's hilltop winery, Kenzo Estate. The kaiseki menu features nine exquisitely presented courses. According to the chef, 80% of the seafood is flown in daily from Japan's famed Toyosu fish market. Standout dishes included snow crab and grated ginger set atop a rice cracker, miso soup with cold clams, Akashi sea bream sashimi drizzled with estate-grown yuzu citrus, wagyu tenderloin cooked in a red-wine reduction with a Napa cabbage coulis, and (our favorite) bluefin tuna and Hokkaido sea urchin accompanied by Japanese yams and shiso leaves. As a finale, we were served a three-part dessert: an ethereal lemon mousse, a mochi-sesame treat and a light honey ice cream. Friendly staff explained each dish, their timing was impeccable, and the whole experience was truly memorable. Closed Monday.
Kenzo
1339 Pearl Street, Napa. Tel. (707) 294-2049
Buckeye Roadhouse