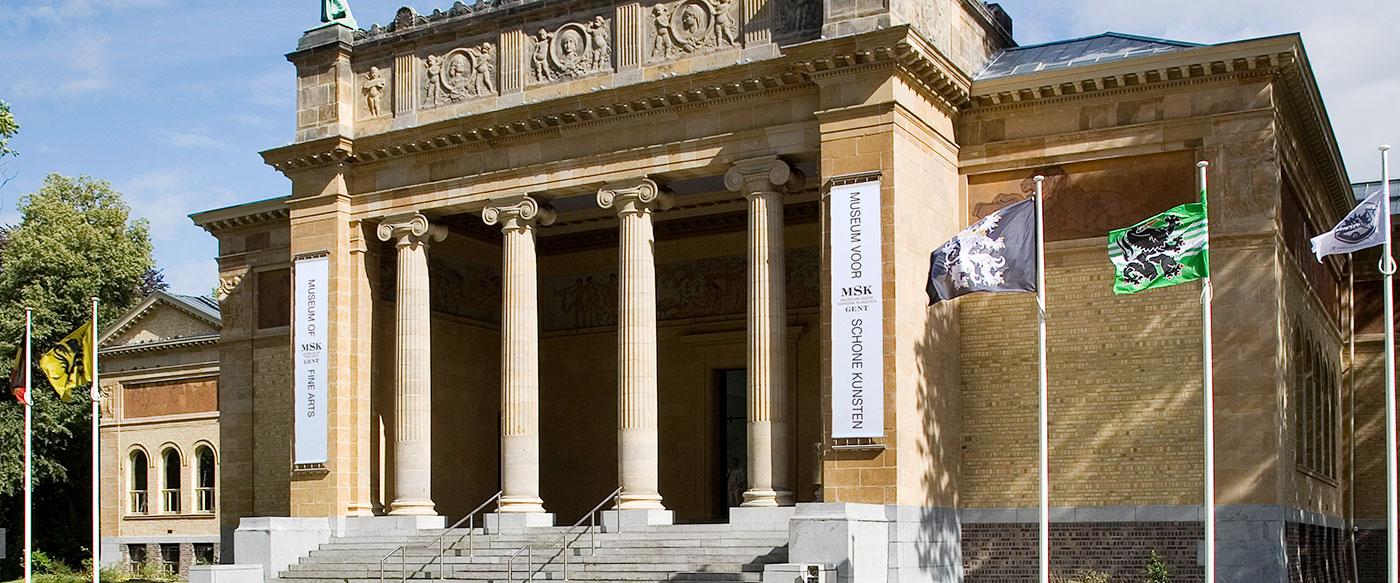 A Gin Renaissance in Flanders
Newly Recommended Hotels in Ghent
The exterior of the Museum of Fine Arts Ghent
Museum of Fine Arts Ghent
Five Favorite Paintings in the MSK Ghent
By Hideaway Report Editor
April 16, 2018
In addition to its medieval architecture, exceptional restaurants and fine shopping, Ghent also boasts one of the most renowned fine-art museums in Europe. These are five of my favorite paintings from The Museum of Fine Arts.
"Christ Carrying the Cross"
By Hieronymus Bosch
Nightmarish, as are so many of the artist's canvases, this one depicts Christ surrounded by a crowd of grotesque faces. The exception is the beautiful Saint Veronica, the woman who offered her veil to Jesus. (The attribution to Bosch has been disputed, but the painting is still astonishingly powerful.)
"Family Portrait"
By Cornelis de Vos
This delightful 17th-century portrait of a prosperous Flemish merchant, his wife and four children bespeaks the contented domesticity that was the rudder of Flemish life. De Vos is known as one of the first artists to paint children not as miniature adults but with the spontaneity and openness associated with their ages.
"Portrait of a Kleptomaniac"
By Théodore Géricault
The influential French artist and pioneer of the Romantic movement did 10 portraits of people in Paris mental hospitals for the psychiatrist Étienne-Jean Georget, including this moving painting of a compulsive thief.
"Portrait of Marguerite van Mons"
By Théo van Rysselberghe
Painted in 1886, this ravishing Impressionist portrait of the 10-year-old Marguerite van Mons demonstrates why van Rysselberghe is so underrated. Despite her youth, the girl's complex and mysterious gaze gives the work unexpected power.
"The Good House"
By Gustave De Smet
This Expressionist work from the 1920s depicts two men visiting an unidentified brothel. Notwithstanding his subject matter, by using a detached, collage-like style, De Smet hoped to express the need for order and stability, the so-called retour à l'ordre, which influenced artists throughout Europe after the horrors of World War I.
The Museum of Fine Arts Ghent
Fernand Scribedreef 1. Tel. (32) 9-323-6700
Sneak Peek
This article appeared in The Hideaway Report, a monthly newsletters exclusively for members.
Learn About Membership