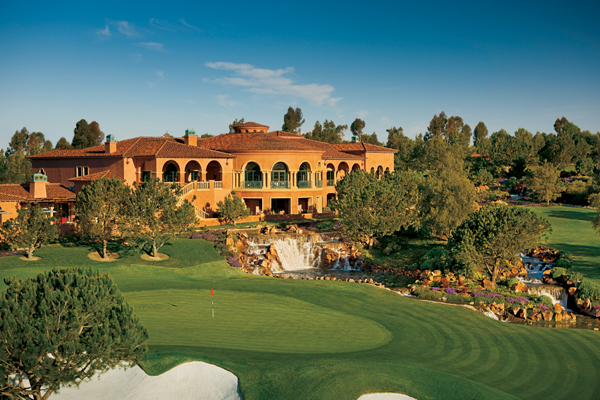 The Grand del Mar, San Diego, California
Before your children grow up, one of the most important things you can do is make memories together as a family. Your kids will remember that trip to Europe or California long after the glow of this year's birthday present has faded. And reminiscing about the vacation can go on for decades. If you have children in school, Spring Break provides a perfect opportunity to get away together. Many of the most predictable beach resorts have already sold out, but a number of magnificent destinations feature uncrowded, family-friendly fun.
San Diego: Resorts like The Grand Del Mar can still offer peak Spring Break dates, as well as supervised children's programs. SeaWorld, Legoland and numerous other child magnets are within easy reach. Italy: The springtime brings pleasantly mild temperatures, the first delicate fresh vegetables of the season and reduced crowds at blockbuster sights. A classic Venice-Florence-Rome itinerary would be an amazing educational experience for your children, as well as a great deal of fun. A falling euro makes Europe look even more attractive.
Spain or France: It's likely your children are (or will be) learning Spanish or French in school; why not let them practice at the source? Both countries feature lovely weather, mouthwatering cuisine and a wealth of historic treasures sure to dazzle kids of all ages.
The American Southwest: The scenic splendor of this region can hardly be overstated, and its desert climate makes a welcome change from the winters of the Midwest and New England.
Guatemala: Most Americans don't realize the historic and natural riches this wonderful little country offers. With our local travel partner, you can hike up an active volcano, wander the baroque colonial capital of Antigua, picnic amongst ancient ruins and explore dramatic lakeside villages where residents still wear traditional Mayan dress. Guatemala is surely one of the most underrated destinations in North America.