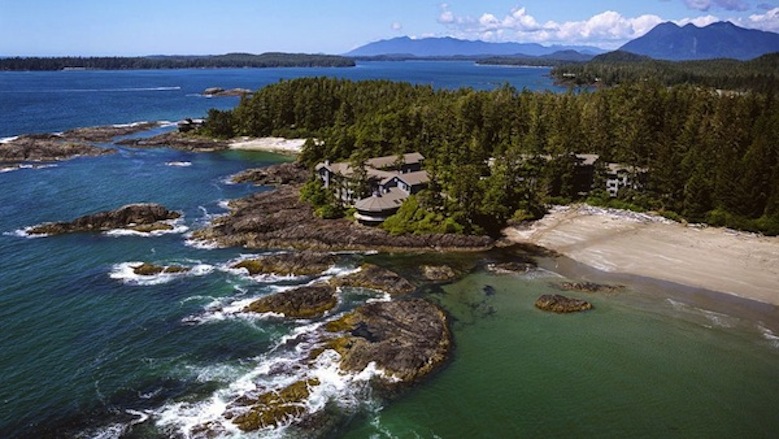 © Wickaninnish Inn
We asked the Harper travel consultants on the North America team to tell us where they would go if they could pick anywhere within their territory, from Canada to the Caribbean. Because these travel consultants have worked with these destinations for years, we expected some creative answers, and our team did not disappoint. Canada, it seems, is the next hot spot.
Loretta: I would love to go back to Vancouver Island and Vancouver. The Wickaninnish Inn has gorgeous views of the ocean and a long beach. The weather was overcast almost every day, but that did not stop anyone for walking the beach in their yellow rain slickers. I really enjoyed a boat ride to view the whales and sea lions. My next stop was at the Wedgewood Hotel, with all its beautiful antiques throughout the property. The location was ideal, facing Robson Square where the Olympic medals were awarded. It was a short walk through the downtown area to visit shops and restaurants. The highlight was riding down the elevator with Pierce Brosnan!
Megan: I would go to San Ysidro Ranch.  Mostly because I have a passion for gardening, and they are supposed to have some of the most amazing gardens in the country!
Patty: If I could do anything within our territory I'd take an American Safari Cruise in Alaska.  Not only is it an amazing adventure, but I'm told time and again how wonderful the crew is.  This trip never disappoints!  If I could choose one hotel that I haven't stayed in, I would pick Triple Creek Ranch in Montana.  I love the way the cabins look and have heard the food is amazing! Everyone who goes wants to return, and everyone says, "They just don't know how to say no!"
Sasha: Vancouver/Vancouver Island and Victoria would be an amazing trip filled with nature fun. I would like to stay at the Wedgewood Hotel in Vancouver and get a feel for the city, and then head over to the Wickaninnish Inn in Tofino to sit in their lobby and watch the waves. In Victoria, the Fairmont Empress with its harbor views would be delightful. On the other side of the country, I would love to stay in the Adirondacks at Lake Placid Lodge. Then I would take a scenic drive into Montreal and stay at Hotel Le St. James.
Vicky: I would head to Petit St. Vincent in the Grenadines. I love the idea of having the beauty of unspoiled white sandy beaches and minimal crowds along with many amenities.
Trisha: I have always wanted to go to Charleston, South Carolina and stay at The Sanctuary at Kiawah Island.  The Sanctuary at Kiawah is on the ocean, has several restaurants and offers plenty of activities, such as marshland canoe trips and biking trails.  Charleston is a great historical gem.  I think it would be so romantic to go on a horse drawn carriage ride with my husband and visit some of their churches. And I wouldn't mind trying some of their seafood!  I have also always wanted to go to Hawaii. I would love to go with my whole family and rent a villa through Pure Kauai.