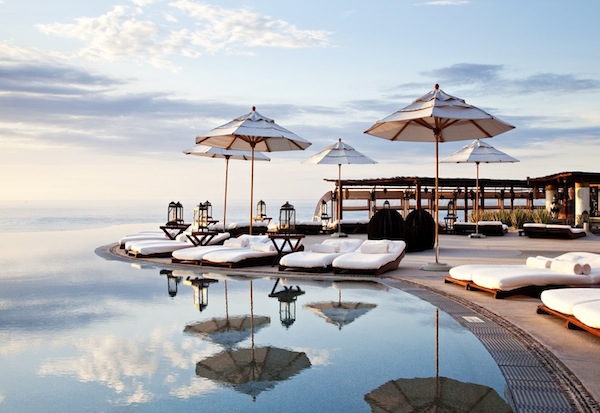 Las Ventanas al Paraíso, Mexico
With the holiday season in full swing, it can be difficult even to think about planning for the spring and summer. But those who do ensure that they get the best accommodations and guides on the most desirable dates. Many people wait until January to start contemplating their vacations for the year, but by then some of the most popular hotels and cruises are already sold out. Here's what we recommend planning right now, to ensure that you get exactly what you want, when you want it:
Spring Break: If you dream of a relaxing beach getaway for your family, book it now. The best family-friendly resorts are already starting to fill up for Spring Break dates, as are flights. Many of Andrew Harper's favorite properties in the Caribbean, Florida and Central America are still available, but they won't be for long.
Alaskan Cruises: Mr. Harper writes most enthusiastically about the smaller ships in Alaska because they escape the well-worn Seward-Sitka-Ketchikan circuit. With Un-Cruises and Midnight Sun (a charter yacht), you spend time kayaking in hidden coves, bear-watching in pristine wilderness, and fishing in untouched streams and bays. These remarkable cruises sell out very quickly, making it essential to book early.
European Cruises: We've noticed some impressive rates offered by top lines such as Silversea, Seabourn and Crystal. The latter has garnered particular attention this year because it just became all-inclusive (Silversea and Seabourn are also all-inclusive). The excellent prices, most notably on Mediterranean cruises, have caused the best itineraries to start selling out earlier than they would ordinarily. Cruises in the Baltic have also started to fill up, as they do most years.
London: With the Chelsea Flower Show, the Diamond Jubilee, the Royal Ascot, Wimbledon and the Olympics crammed into just three months, it might be easier to book tea with the Queen than to reserve a hotel room. If you plan to visit London between May and July, book now, and try to be flexible with your dates and hotel choice.
Guided Itineraries: It's always advantageous to plan a guided itinerary as far in advance as possible. Whether you want to visit the Vatican, Angkor Wat, or a Costa Rican cloud forest, booking early ensures that our travel partners can reserve their very best guides for you. Spring and summer travelers should start planning now.