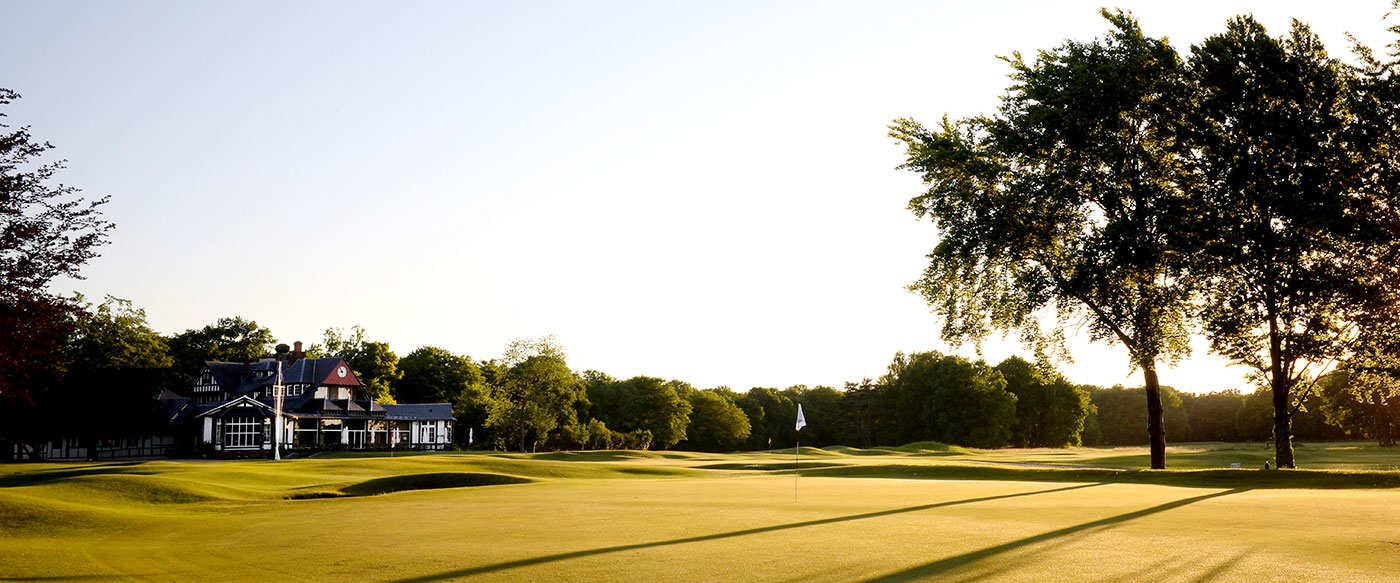 Hole 16 on the Vineuil course in Chantilly, France
Chantilly
Inspired by the Ryder Cup: A Look at Courses on the Continent
By Hideaway Report Contributor
September 14, 2018
While Great Britain is the ancestral home of golf, the game also thrives in other parts of the Old World. France, Belgium and the Netherlands feature a number of layouts designed by two of the most celebrated course architects of the early 20th century, Tom Simpson and Harry S. Colt. Players traveling to these tracks can enjoy the sport in its most traditional form — on well-contoured terrain where the turf runs firm and fast — and in locales they would not otherwise think about visiting with their clubs.
My interest in teeing it in those lands was piqued last year by news that the Ryder Cup would be staged this month on the Albatros course at Le Golf National complex outside Versailles. I had little interest in playing that brawny layout, which opened in 1990 and was created primarily to serve as a venue for highly skilled tour professionals (it hosts the Open de France each summer) and not as a retreat for recreational players. A self-described stadium course, its modern design also doesn't do much for aficionados of classic architecture. But France boasts several tracks that evoke the traditional heathland layouts found at many of the finest clubs in the British Isles, as do its two neighbors to the northeast. And since many of those layouts are situated in and around some of the great cultural and culinary centers of Europe, there is always plenty to do once the last round has been played.
With this in mind, I decided it was time to organize a trip there.
SIMPSON: A COLORFUL CHARACTER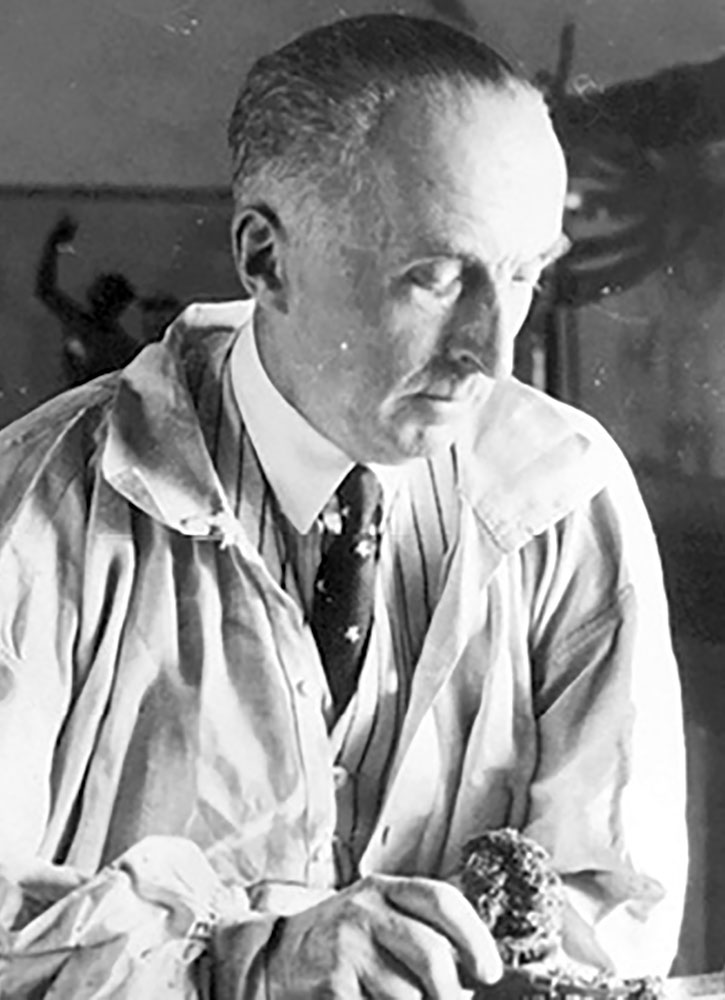 I started in France, and Simpson designed each of the three courses I visited in that land. Born in England in 1877, he was an independently wealthy chap, thanks to money his family had made in mining, and a collector of fine wines, walking sticks and Persian carpets. He found needlework to be a good way to relax, and also came to enjoy golf. In time, his interests in that game turned largely to course design, and he developed a knack for fashioning fine layouts. He also became such a superb illustrator that his course renderings were regarded as works of arts. Simpson was something of a character, and he once convinced the great British golf writer Henry Longhurst to write his obituary while he was still alive. Longhurst dutifully did so, at one point praising Simpson for declining "to produce for golfing clients anything which he himself deemed humdrum, however much they desired it — as they often did."
Morfontaine
The layouts are true masterpieces, with holes both long and short and greens big and well-bunkered.
Simpson's best work on the Continent was Morfontaine, which is about an hour's drive northeast of Paris and considered not only the best course in France but also the top track in Continental Europe. Armand de Gramont, the Duke of Guiche, founded the club in 1913 and soon after hired the Cambridge-educated Simpson to construct Vallière, a nine-hole course. Fourteen years later, he returned to build an 18-hole track dubbed Grand Parcours, routing it through stretches of heather and between stands of hardwoods and pines. The layouts are true masterpieces, with holes both long and short and greens big and well-bunkered. And while the fairways are wide, Simpson keeps things interesting off the tees by giving golfers slight angles to the optimum landing areas. That puts a premium on precision, and the most accurate drivers are the ones who will score well.
Chantilly
Not far from Morfontaine is another Simpson gem at Chantilly, where the architect laid out a track in forestland that once served as hunting grounds for the French royal family. Dubbed the Vineuil course, it has hosted 11 French Opens, and par is quite ably protected by the swaths of field grass that line the fairways and the cross-bunkers that swallow up errant drives or approaches to the ample, undulating greens.
Not surprisingly given the general culinary culture in France, the cuisine at the best clubs there is first-rate, and Chantilly is no exception. In fact, the kitchen serves food that is worthy of at least one Michelin star, and after my round on the Vineuil, I relished a stellar lunch of coquilles St.-Jacques (scallops prepared in cream sauce) and haricots verts accompanied by a well-chilled Pouilly-Fuissé. Almost as good as that repast was the tour I took afterward of the massive Château de Chantilly and its gardens, followed by a visit to the Great Stables, which date to 1719. They reminded me that a golf trip to this part of the world is always about more than the sport itself. My only regret on this particular visit was that the horses were not yet running at the fabled Chantilly racetrack next door.
Fontainebleau
Slate-gray boulders of various sizes are scattered in parts of the layout, and I felt at times that I was playing in a rock garden.
Simpson also found his way south of Paris, where he revamped a course in an old-growth forest in the town of Fontainebleau, not far from the sumptuous palace of the same name. It was also where the royal family would escape the summer heat of Paris, and where Napoleon tarried after giving up the throne before heading off to exile on Elba. Slate-gray boulders of various sizes are scattered in parts of the layout, and I felt at times that I was playing in a rock garden. As for the most dramatic hole here, I'd pick No. 3, which starts on an aerie-like tee called Le Pigeonnier ("The Pigeon House") and looms over the fairway below. Equally as appealing are the vestiges of the past that still exist here. Every Tuesday, for example, the greenskeeper turns out a flock of sheep to trim the grass. And there is a pair of oak trees on the back nine that are said to have been planted in the late 16th century, when King Henry IV was in power.
Royal Antwerp
While France is where the best examples of Simpson's work can be found in Continental Europe, Belgium is also home to another of his creations, Royal Antwerp. Founded in 1888, it is that country's oldest golf club, with the original track crafted by Scotsman Willie Park Jr. on flattish, wooded land with sandy soil and groves of silver birch and pine. Simpson conducted his redesign in 1930, and he endowed the roughly 6,700-yard, par-73 layout with devilish mounding in the fairways, deep pot bunkers around some of the putting surfaces and greens that can easily receive run-up shots. Built on some 180 acres of land, the course boasts an unusually high number of par-5s (five) and a quartet of par-3s.
COLT: A TRUE CRAFTSMAN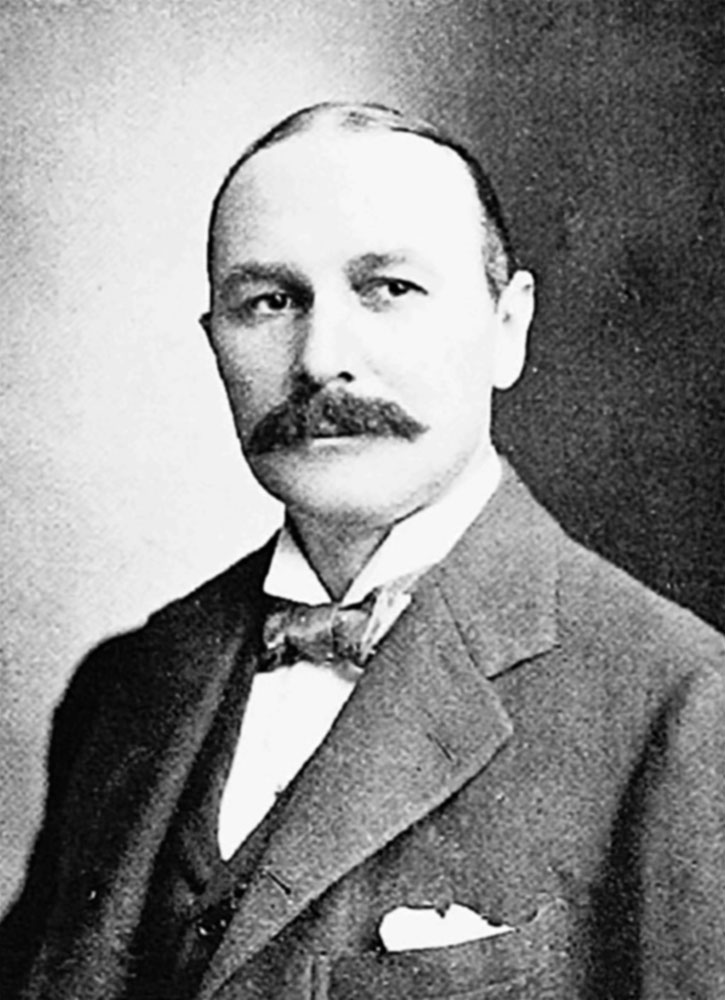 Harry S. Colt had a hand in designing the five courses I played after Royal Antwerp, one of which was in Belgium and the others in the Netherlands. Routed on land that is close to but not actually on the North Sea, they, too, are among the finest track layouts on the Continent.
Colt was a keen golfer who made his mark in the U.K. working with fellow architect Charles H. Alison to produce such classics as Swinley Forest and St. George's Hill in England, and the Eden Course on the links of St. Andrews in Scotland. He also traveled to North America, where he helped create the great Pine Valley Golf Club course in New Jersey.
True to form, he produced thoughtful routings that tested a golfer's skill while providing plenty of variety.
In time, Colt started taking commissions in the Low Countries, drawn by the fertile, sand-based soil and undulating land made available to him there. True to form, he produced thoughtful routings that tested a golfer's skill while providing plenty of variety. An unabashed minimalist when it came to working with the land, he also wanted his works to look as natural as possible. Colt was a great proponent of "risk-reward" designs that offer players trouble-free ways to get to the greens and the chance to try heroic shots and then get the payoff of a birdie or better if they made it.
Royal Zoute
Colt's first work across the Channel was at Royal Zoute in Belgium, and I liked how he eases a player into a game on "l'Extérieur" (Championship Course) with a wide-open first hole and then brings the round to a brilliant close with three extraordinarily strong finishers in the par-3 16th, the par-5 17th and the par-4 18th. Colt's course was seriously damaged during World War II but deftly restored after the fighting stopped. For many years, it served as host of the Belgian Open, with Nick Faldo, Lee Westwood, Darren Clarke and Miguel Ángel Jiménez among those who have won there. Jiménez is almost as well-known for his love of the good life as he is for his golfing prowess, and he in particular would enjoy the après-golf at Royal Zoute, for the club offers a superb lunch in its red-roofed clubhouse, with the tastiest courses featuring lobster, scallops and sole caught in local waters.
De Pan and Kennemer
Colt then took his artistry to the Netherlands, and the courses he designed in that country are nothing short of remarkable. My favorite of the bunch is Utrecht Golf Club de Pan, where the greens of its excellent par-3s are tucked into dells and draped on top of dunes, and several of its par-4s (Nos. 6, 7, 10 and 17 chief among them) feature tee shots that are as testing as they are fun. I also fancied the thatched-roof clubhouse where we enjoyed a proper farmhouse ale after our round and the statue of Pan, the mythological Greek god, that stands outside the building. Another favorite, Kennemer, is a sort of inland links quite close to the North Sea with wide fairways, big greens and wild undulations. The club offers 27 holes, with two of the nines being laid out by Colt and the third fashioned by Frank Pennick in the mid-1980s. A frequent host of the Dutch Open in years past, it is where the great Spaniard Seve Ballesteros won his first professional tournament, in 1976.
Eindhovensche
Another winner is Eindhovensche, which was built on heathland near the town of Valkenswaard in the late 1920s by Dr. Anton Philips, the son of the electronics mogul of that same name. This course is blessed with sandy soil and has one of the most beguiling starts of any I have ever played, thanks to the deft and deceptive mounding he employed to the left on the short par-4 second and right of the green on the par-3 third. The fairways are wide, and the greens are well guarded by large and deep bunkers. Rather uncharacteristically for an inland links, a large pond comes into play on a couple of holes, Nos. 10 and 17. The pond was there when Colt first visited the property, and I appreciated his decision to make good use of it.
Royal Hague
Then there is Koninklijke Haagsche, known as Royal Hague, the only "royal" course in the Netherlands. Though the club was founded in 1893, its current track was laid out by Colt in the 1930s, and it is perhaps best known for the hills a golfer must climb up and down during a round there. Located just five miles from the North Sea, the layout boasts some of the most adroitly designed golf holes on the Continent, among them the downhill par-3 at No. 4, which features a kidney-shaped green backed by sand dunes and guarded by a trio of tough bunkers, and two superb stretches on the back nine, from the 11th to 13th and the 16th to 18th.
I rank the par-4 13th as among my favorite holes in Europe, for it boasts a downhill tee shot to a fairway that has the only fairway bunker on the course and then an approach to an oblong green whose only defense is a small bunker short and right. Then there is No. 16, a classic, short 4-par with an angled green protected by a trio of pot bunkers. Its design is so beguiling, with a player being rewarded for a drive hit down a narrow gap on the left side with a much easier approach, that I could play that hole time and time again.
Practical Advice
The experience of going around with a person who knows the track well is a much richer one than simply playing on your own.
The vast majority of the top clubs in France, Belgium and the Netherlands are happy to welcome international visitors; a phone call or email to the club secretary is all it takes to arrange a tee time. To be sure, there are exceptions, and one of those is Morfontaine, which requires that a guest play with a member. But that hurdle can often be overcome by asking the club secretary if any members might be willing to tee it up with a guest who is excited about seeing the layout and willing to pay his or her own way. I have almost always been able to find someone who is more than happy to show off his club and course, and the experience of going around with a person who knows the track well is a much richer one than simply playing on your own.
It is important to talk to the clubs you intend to visit about course maintenance schedules so your trips are not arranged at times when greens and fairways are being aerated (and not in optimum playing shape) or holes are closed.
Get Inspired for Your Next Adventure
Register to sample:
One-of-a-kind itineraries
Inspirational travel articles
Free e-newsletter from our editors