'From the Greens' | Fazio's 'Re-Perfection' of Pelican Hill
.article-cta-top
We asked The Resort at Pelican Hill located in Newport Beach, California, to share a highlight from their Readers' Choice award-winning golf courses. The resort pointed to the 2005 refinement of their 36-holes by Tom Fazio, well-known beacon of golf course design and architecture.
Read on for more details about the preeminent Pelican Hill Golf Club.
Fazio's 'Re-Perfection' of Pelican Hill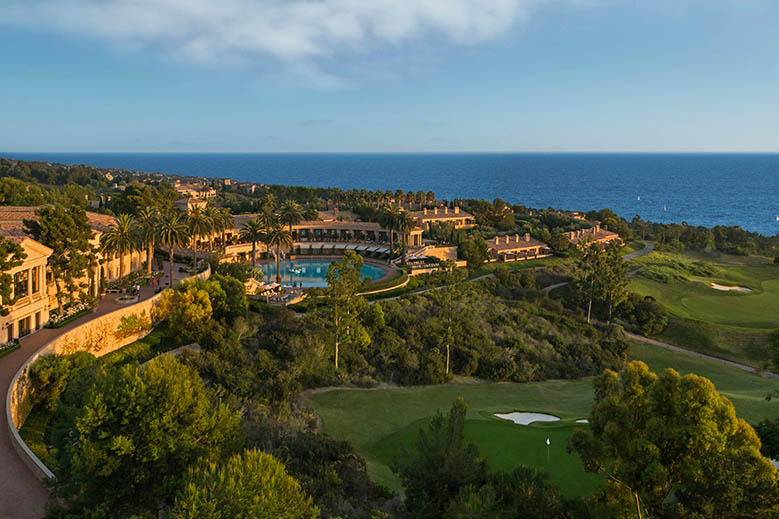 "With 36 spectacular holes "re-perfected" and refined by renowned course architect Tom Fazio, a luxurious clubhouse, a signature restaurant with al fresco dining, expertly-appointed practice facility, dramatic architecture and a stunning natural seaside setting, Pelican Hill Golf Club is one of the nation's premier golf clubs. Opened in November 2007, it was the first component of The Resort at Pelican Hill to be completed. Pelican Hill has earned honors in Golf Magazine's "Green Golf Resort Hall of Fame," as well as numerous top courses rankings from Golf Digest, Golfweek, LINKS and more.
"Originally designed in the early 1990s by Tom Fazio, and conceived in harmony with the dramatic natural coastal environment, 18-hole Ocean North and 18-hole Ocean South cover nearly 400 picturesque acres by the Pacific Ocean. Fazio returned in 2005 and spent two years, as he explained it (see video below), to "re-perfect" all 36 holes in a location that is "one of the most spectacular in golf." While the sister courses offer two distinctly different playing experiences, they have a stunning characteristic in common: incredible ocean views from nearly every hole."
– The Resort at Pelican Hill