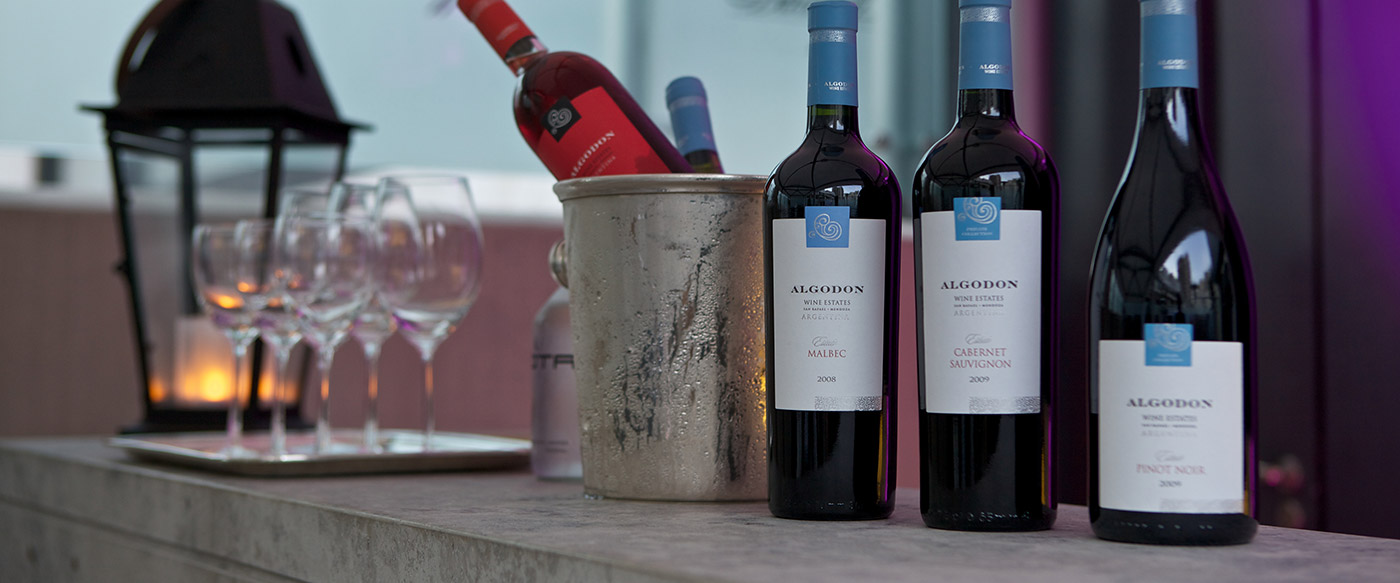 Algodon Wines served at Davidoff Lounge - © Javier Pierini/Algodon Wines & Luxury Development Group
Grand Awards 2013: Algodon Mansion, Buenos Aires
By Hideaway Report Editor
January 1, 2013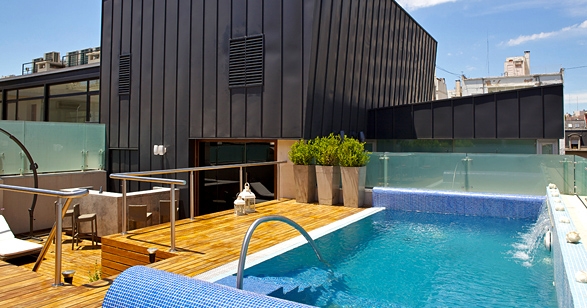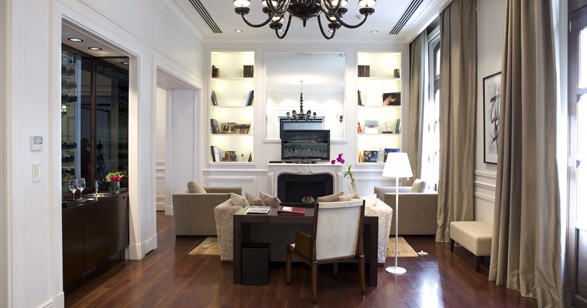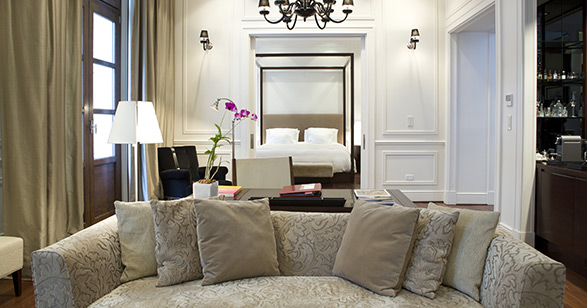 For anyone who shares my preference for intimate hotels, the 10-suite Algodon Mansion in Buenos Aires' chic and leafy Recoleta neighborhood — the equivalent of Manhattan's Upper East Side — is a fine base from which to explore the sprawling Argentine capital.
Housed within a 1912 French classical-style limestone mansion, it was developed by Scott Mathis, chairman and CEO of DPEC Partners, a New York-based real estate investment group, and opened two years ago to rave reviews in the mainstream travel press. (Mathis has also invested in a sister property on a 2,500-acre wine estate in Mendoza.) On our arrival, the bellhop greeted us by name and was thoroughly warm and welcoming. Our suite proved to be large, quiet and bright, with a beautifully polished ebony-stained oak floor and a velvet armchair that was perfect for reading. The huge bath, faced with French limestone and Italian Calacatta marble, provided an enormous walk-in shower and a soaking tub, L'Occitane toiletries and piles of fluffy white towels.
The Algodon's Chez Nous restaurant, with burgundy silk-clad walls, a gold-leaf ceiling and a woodburning fireplace, is a relaxed and stylish place for dinner. Chef Antonio Soriano's stated ambition is to reinvent traditional and regional dishes with French-inspired culinary techniques. (Most of the fruit and vegetables, as well as the olive oil, come from Algodon Wine Estates.) We settled for grilled lamb chops with Andean potatoes, and black bass with black-olive gnocchi, both of which were excellent. Amenities at the hotel include a small spa (with steam, sauna and massage rooms), plus a rooftop plunge pool, Jacuzzi and sun terrace. The latter is a great place to relax after a day of sightseeing and perhaps before hitting the tiles to tango!
Recoleta Suite, $480. 1647 Montevideo, Buenos Aires. Tel. (54) 11-3530-7777.
Get Inspired for Your Next Adventure
Register to sample:
One-of-a-kind itineraries
Inspirational travel articles
Free e-newsletter from our editors