Holiday Gift Guide: Let Our Travels Inspire Yours
.article-cta-top
For the traveler in your life, the greatest gift may be a trip to a new and exciting destination, but the products we've curated below come as close seconds. Inspired by our editors' adventures from the past year — in Amsterdam, Morocco, Japan and more — these holiday gift ideas will encourage you and your loved ones to keep exploring the world in comfort and in style.
Fragrance
The Penhaligon's men's and women's fragrance collections
One of the most important fragrance houses in Britain, Penhaligon's, also happens to be one of our editor's favorite shops in London. These five-piece sets are perfect for any perfume aficionado on your list. The Ladies' Fragrance Collection ($49) features miniature sizes of its most popular concoctions, like Artemisia (nectarine, jasmine, tea and lily over woods and amber) and Vaara (coriander, carrot seeds, saffron and quince). The Festive Fellow ($49) set for men is equally enchanting and includes Quercus (citrus, basil, jasmine, cardamom and muguet) and Endymion Concentre (coffee, geranium, lavender, mandarin, nutmeg, resins and suede).
Jewelry Case
This textured-leather SMYTHSON Jewelry Case ($385) makes traveling with petite and prized pieces a non-issue. A suede-lined interior offers various zipped sections and two perforated tabs to accommodate earrings, bracelets and necklaces.
Moccasins
Topolina moccasins for him and her
Inspired by an editor's trip to Marrakech, Morocco, where he had the good fortune to find some incredible places to shop, these Topolina Moccasins ($171) for women, right, feature a leather interior and a decorative gold tassel. The men's version (also $171) comes in a black lace design, which makes them a delightfully unique option for dressy occasions.
Sweaters
Waffle knit poncho and sweater from the Japanese brand 45R
Known for its exceptional craftsmanship, the Japanese brand 45R was one of our writer's favorite shops for denim-based design on Teramachi Street in Kyoto. The company's complementary Cashmere Waffle Turtle Poncho ($624) and Cashmere Waffle T-Shirt ($544) come in a wintery palette of beige, navy or off-white, and the waffle knit ensures lightweight warmth and softness.
Tablet Case
James Purdey & Sons (est. 1814) crafts exceptional homewares and leather goods, including this Leather Tablet Case ($690). Made in Italy from brown bark-tanned leather, it zips shut to secure your device when stowed away. An internal slip pocket allows you to conveniently store important business cards or notes — just right for the stylish worker bee or frequent flyer on your list.
Charging Station
This Native Union Marble Charging Dock ($139) owes its sleek look to the black marble stand, inset with aircraft-grade aluminum. Keep your loved ones stylishly connected with matching adaptors to charge most Apple devices.
Chimayó Blanket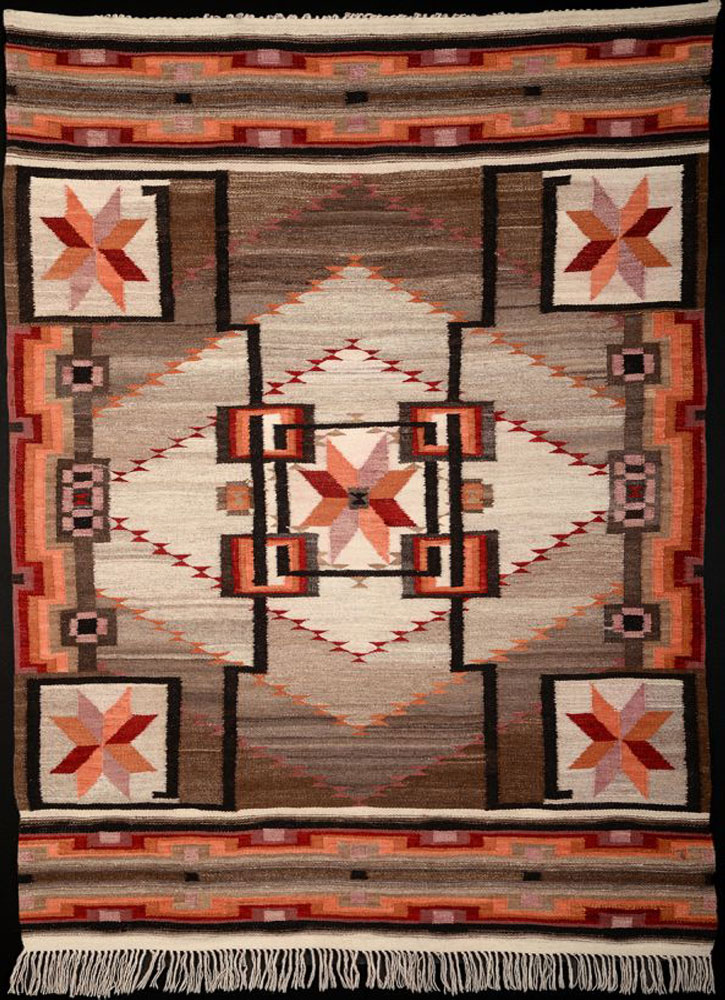 Inspired by our editor's road trip through New Mexico and her exploration of the weaving town of Chimayó, this gift is one of a kind. Handwoven by award-winning weaver Lisa Trujillo, a co-owner of Centinela Traditional Arts, this Chimayó blanket ($8,500) is incredibly intricate and beautiful. It is made of hand-spun and hand-dyed churro wool using dyes obtained from flowers, leaves, wood or insects.



Steamer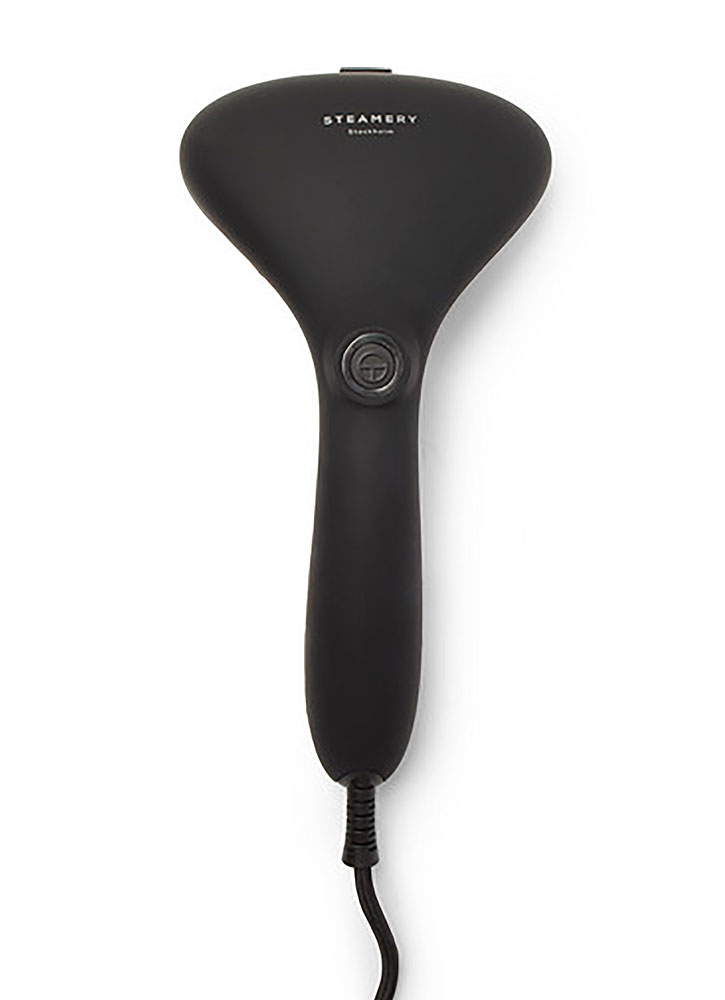 The Cirrus No. 2 Travel Steamer ($130) provides an invaluable service: keeping garments looking fresh and wrinkle-free while on the go. This gift is particularly appropriate for the business traveler in your life, but most anyone will appreciate its 25-second prep time, which means it can make quick work of crumpled clothing.
Headphones
These Master Dynamic True Wireless In-Ear Headphones ($299) were engineered to maximize the user's sonic experience, thanks to its 10mm beryllium drivers. The headphones are comfortably lightweight and offer silicone "Fit Wings" to keep them in the desired position. A sleek case, made of stainless steel, doubles as the headphones' charger. Another impressive feature? Its optical sensors automatically play music when the headphones are in your ears.
Moroccan Dishware
Chabi Chic, a store visited by our editor while he was in Marrakech, sells decorative dishware, along with accessories, tea, spices and scents, all made in Morocco. Dishware is brightly colored and often features gold trim in eye-catching designs like these black-and-gold Curiosity Boxes ($28 each) and ceramic Beldi Coffee Mug ($27).
Pillow Spray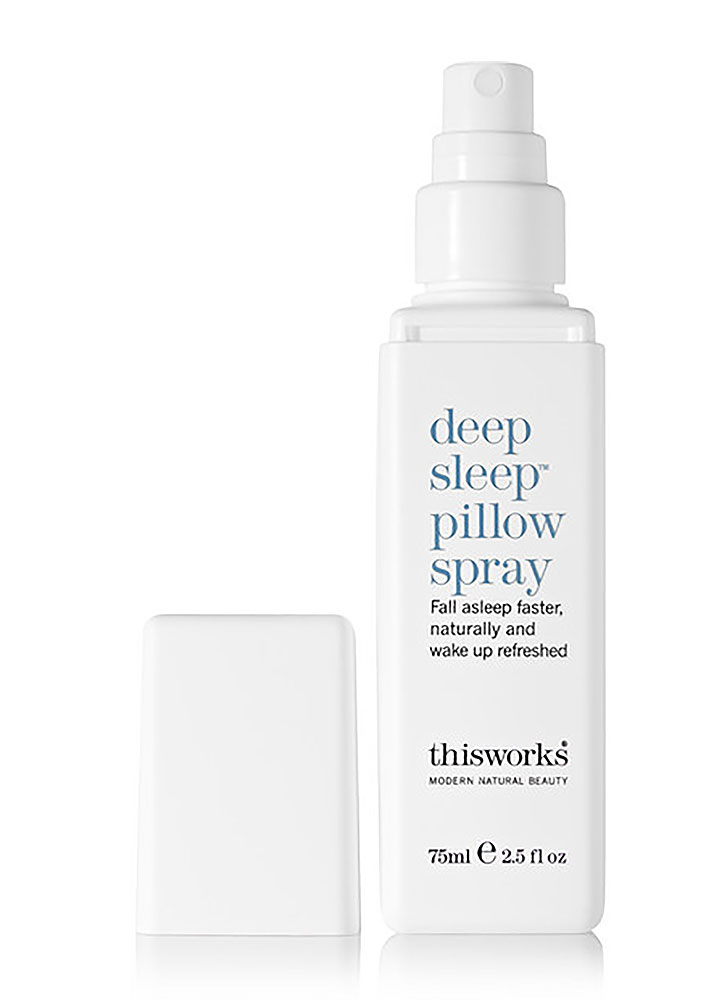 When travel is less than restful, this Deep Sleep Pillow Spray ($29) could save the day (or night, rather). The lavender, vetivert and chamomile essential oil blend from This Works is formulated to help you relax and ease into a good night's sleep. Ideal for anyone who has suffered the effects of tossing and turning all night while on the road.



Backpack
Gekaapt was one of our editor's favorite concept shops on his recent visit to Amsterdam. Perfect for those who are concerned with going green, it sells only products that are sustainably made and with minimal environmental impact. Its various wares include this Sak 7 Backpack ($316) from Monsak, a company that creates leather bags and accessories using overstock leather. This "tough, classic backpack" offers front, back and side pockets for maximum storage (with a laptop compartment inside). Wear like a backpack or use the handles to hold as a bag.
Cashmere Travel Blanket
For any traveler who's wished for greater comfort during air travel, this Cashmere Travel Blanket ($775) may be the answer. Made of 100 percent cashmere by New York-based company Armand Diradourian, this olive-green blanket comes luggage-ready in a satin-lined pouch. Handmade in Nepal and dyed to achieve maximum color depth and richness, it's also available in beige, charcoal, burgundy and gray.
Pillow
This patented Age Delay Pillow ($69) is meant to give your body comprehensive support for a better night's sleep. Its peculiar shape provides head, neck and back support: The larger "U" cradles the neck for back and side sleeping, while the smaller "U" should line up to the direction side sleepers face. The satin pillow cover helps prevent creases and wrinkles caused by sleeping, and its non-absorbency means any products or natural oils that are on your skin aren't rubbed off onto the pillow in the night. Use at home or carry with you for travel (the removable cover makes cleaning a breeze, too).
Tech Bag
Inspired by dopp kits, a traditional travel staple, this Leather Tech Bag ($220) from This Is Ground gives your cord and headphone carrier a sleek makeover. All cords remain secured inside by loops, with additional space for must-haves like a wallet/passport and pen. The small zipped pouch can hold any other necessities you'd want to have on hand, too.
Protective Balm
Environmentalist and author David de Rothschild founded lifestyle brand The Lost Explorer. In addition to using natural materials, dyes and ingredients, the company ensures its supply chain is sustainable and transparent to consumers. The Traveler's Protection Balm ($60) gives skin a barrier against harsh environments — say, a dry airplane cabin, for example — and, thanks to Ravensara oil and camphor, it offers antiseptic properties and soothing qualities for road-weary skin.