We're all familiar with the "buy one, give one" concept that footwear company Toms made so famous. But it isn't the only company trying to make a positive impact on the world. Whether you want to fight hunger or malaria, protect penguins or end poverty, there's a product that helps the cause close to your heart. We firmly believe that the best kind of gift is the one that gives back, so here are 18 that make the world a better place — and make your recipient happy too.
Lush Body Lotion
Lush beauty brand calls its rich floral-scented Charity Pot a "philanthropic skin softener." Combining ylang ylang with rosewood, moringa and geranium oils in a fair-trade cocoa butter base, the Charity Pot has developed a dedicated following. It comes in an 8.4-ounce size ($27.95) and a 1.7-ounce travel size ($7.95).
The cause: 100% of proceeds are donated to organizations working in human rights, environmental justice and animal protection.
My World Goods Travel Maps
Commemorate your latest journey with a custom art print that maps out your adventure. You design your high-resolution My World Goods Journey Map (prices vary) by choosing the location(s), the labels, the layout and colors, resulting in a one-of-a-kind gift.
The cause: 10% of all proceeds are donated to Canine Companions for Independence, which provides assistance dogs for adults, children and veterans with disabilities.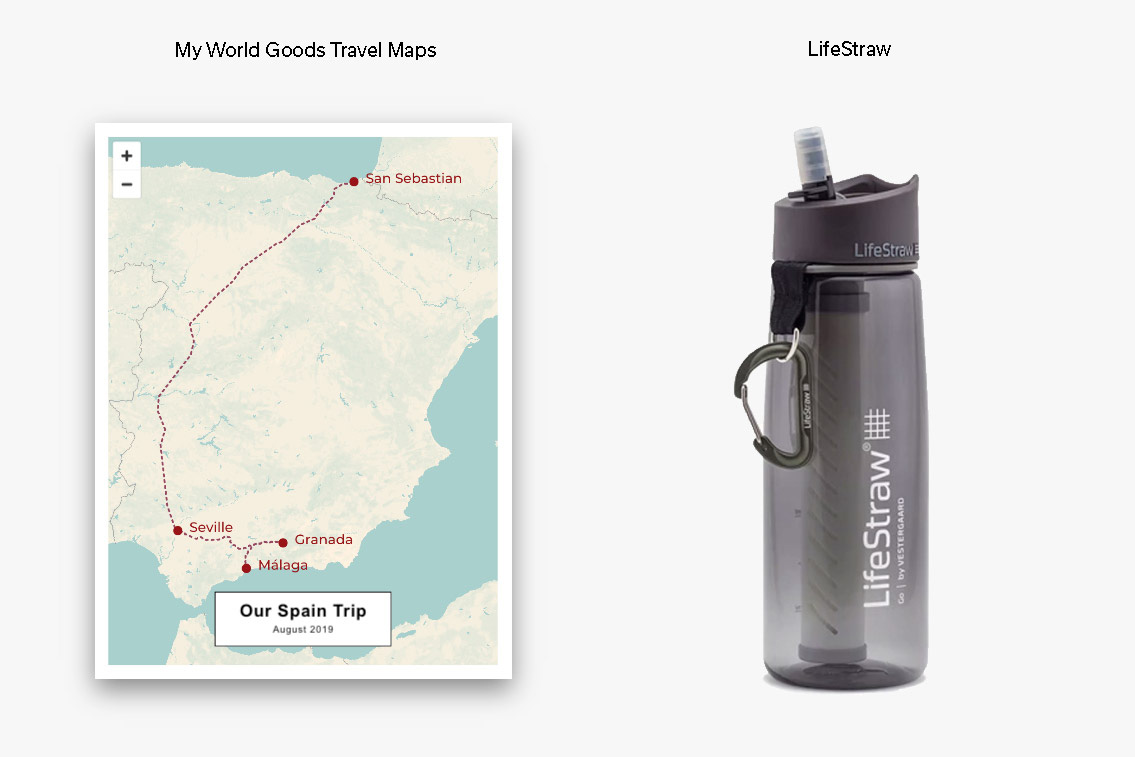 LifeStraw
We've all been there: Parched while traveling in a country that doesn't have safe drinking water. The LifeStraw Go ($39.95) is an advanced travel water bottle that filters out bacteria, parasites, microplastics and pesticides so you can hydrate healthier.
The cause: Each purchase provides one child in a developing country with access to clean water for a year.
Cityzen by Azin Scarf
The design of Cityzen by Azin scarves are digital prints based on aerial views of cities around the world, "inspired by the beauty of the world from above and the commonalities we all share." One of our favorites is the modal and cashmere Riyadh Rectangular Scarf ($175), which is inspired by the natural beauty of the landscape of Saudi Arabia and is dedicated to the women activists there.
The cause: 20% of proceeds of this scarf go to Human Rights Watch Saudi Arabia.