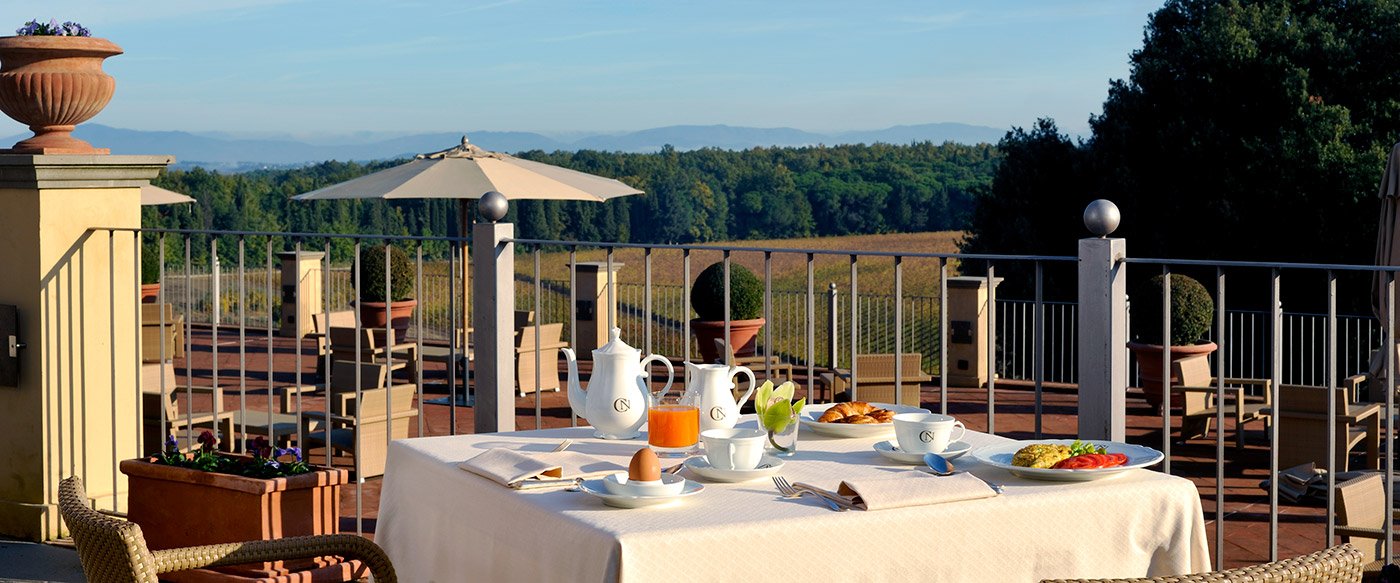 From My Notebook, October 2014
Introducing the 2015 Signature Tours
Garden terrace breakfast at Castello del Nero in Tuscany
How to Secure the Best Hotel Rates
By Hideaway Report Editor
October 1, 2014
Each year at this time, the Andrew Harper Alliance team finalizes contracts with partner hotels, securing special rates and valuable benefits at the majority of recommended properties around the globe. It is an opportune moment, therefore, to debunk the myth that the best room rates can be found on the websites of hotels, villas or cruise lines. Sometimes this may be true, but frequently, the Travel Office can secure lower prices and/or additional amenities such as upgrades on arrival, complimentary breakfasts and shipboard credits. It always pays to see what our travel 
consultants can do for you, whether you're reserving a weekend getaway or a three-week safari.
Contact the Travel Office at (800) 375-4685 or [email protected].
This article appeared in the October 2014 print edition of Andrew Harper's Hideaway Report under the headline "Securing the Best Rates."