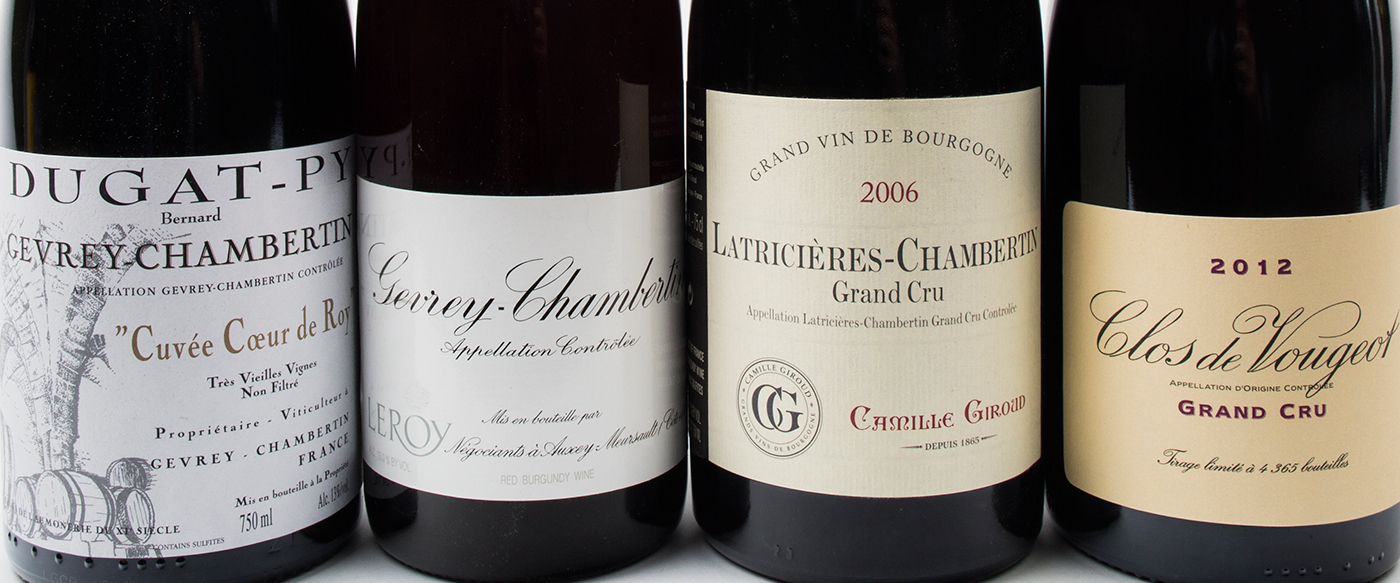 How to Choose a Burgundy
By Hideaway Report Staff
September 14, 2015
Hal Oates of Porthos, the Hideaway Report's wine concierge, shares five tips for picking the perfect Burgundy. For personal wine recommendations and seasoned expertise, email Hal and the Porthos team at [email protected].
---
The coveted wines of France's Burgundy region command stratospheric prices and frenzied demand among wine connoisseurs. Grand Cru bottlings typically start at $200 and currently top out at over $20,000 per bottle for the most hallowed Domaine de la Romanée Conti. Burgundy devotees consider these bottles the ultimate "liquid asset," enjoying collections that have accelerated in value more quickly than their stock market portfolios.
"Curious wine lovers frequently discuss what differentiates the Pinot Noirs and Chardonnay of Burgundy from their counterparts in California."
Curious wine lovers frequently discuss what differentiates the Pinot Noirs and Chardonnay of Burgundy from their counterparts in California, including points such as scarcity, pricing, terroir and history. But for now I'll just focus on the five factors below.
I often remind aspiring wine collectors to pay particular attention to the actual flavors and their overall enjoyment of any new wine before they commit to a significant quantity. This avoids the pitfall of amassing a collection of highly touted wines you don't actually enjoy drinking!
1. "What Am I Tasting?"
Burgundies are acclaimed for their complexity, balance, elegance and ability to age gracefully. Tasting notes rarely mention fruit flavors (especially on release), and instead often address minerality, acids and tannins. Those attributes are vital to the long term grandeur of a pricey Burgundy, but sometimes they overshadow the most pleasurable components such as delightful citrus oil flavors in white Burgundies or alluring truffle notes that develop in older reds. It's almost impossible for a casual wine lover to establish a knowledge base by exclusively sampling new-release Burgundy. In order to accurately determine your preferences, I recommend you find an expert and secure some well-aged examples.
2. "Where's the Fruit"?
Collectors accustomed to California's tropical-fruit flavors in Chardonnay or jammy red-fruit flavors in Pinot Noir are often puzzled by the dearth of familiar fruit flavors found in most Burgundies. It helps to remember that the top Burgundy producers are striving for a completely different experience, the way Jaguar builds a sports car that is quite different from a Corvette.
3. Location, Location, Location
I've learned that the key to appreciating Burgundy's finest is to understand which vineyards and/or villages consistently deliver the style of wine you enjoy the most. This will help you focus on future favorites and avoid spending a small fortune on pricey trophy wines you'll never truly enjoy. For example, I've learned that I generally gravitate toward whites from Meursault because they offer a richness and depth of pleasing flavors sometimes missing from higher-priced bottlings from Bâtard-Montrachet or Chevalier-Montrachet.
4. "Does Vintage Matter"?
Yes! In Burgundy harvest conditions differ radically, which leads to a disparity of quality and /or quantity even among the most prized wineries. Ideal vintages such as 2005 or 2010 result in superb quality and generous quantities among most producers, but recent vintages have suffered a deluge of rain during harvest time leading to more inconsistent results. My tip here is to explore various vintages and determine which styles appeal to you personally. For example, some French critics judged 2006 and 2009 as sub-par due to warmer-than-normal conditions, but I've found that several bottlings from those years thrilled my palate because they produced slightly more opulent wines reminiscent of favorite California releases from Marcassin, Kistler or Morlet.
5. Discover Négociants
Due to byzantine French inheritance laws and contractual disputes, many of the most prized vineyards have been split into mere rows of vines over the last century. That means, savvy négociants are able to cherry-pick the finest fruit from the most celebrated vineyards and bottle the wines under their own labels. Iconic names such as Louis Latour or Louis Jadot have perfected this process already, so the best values are from relatively undiscovered vignerons. A personal favorite is Camille Giroud, who releases more than 20 different bottlings and has access to the most celebrated Premier Cru and Grand Cru vineyards across Burgundy.
For additional Burgundy tips, such as my favorite big-name producers and the best undiscovered values, please email me at [email protected].
Get Inspired for Your Next Adventure
Register to sample:
One-of-a-kind itineraries
Inspirational travel articles
Free e-newsletter from our editors