Hudson Valley Road Trip Itinerary
.article-cta-top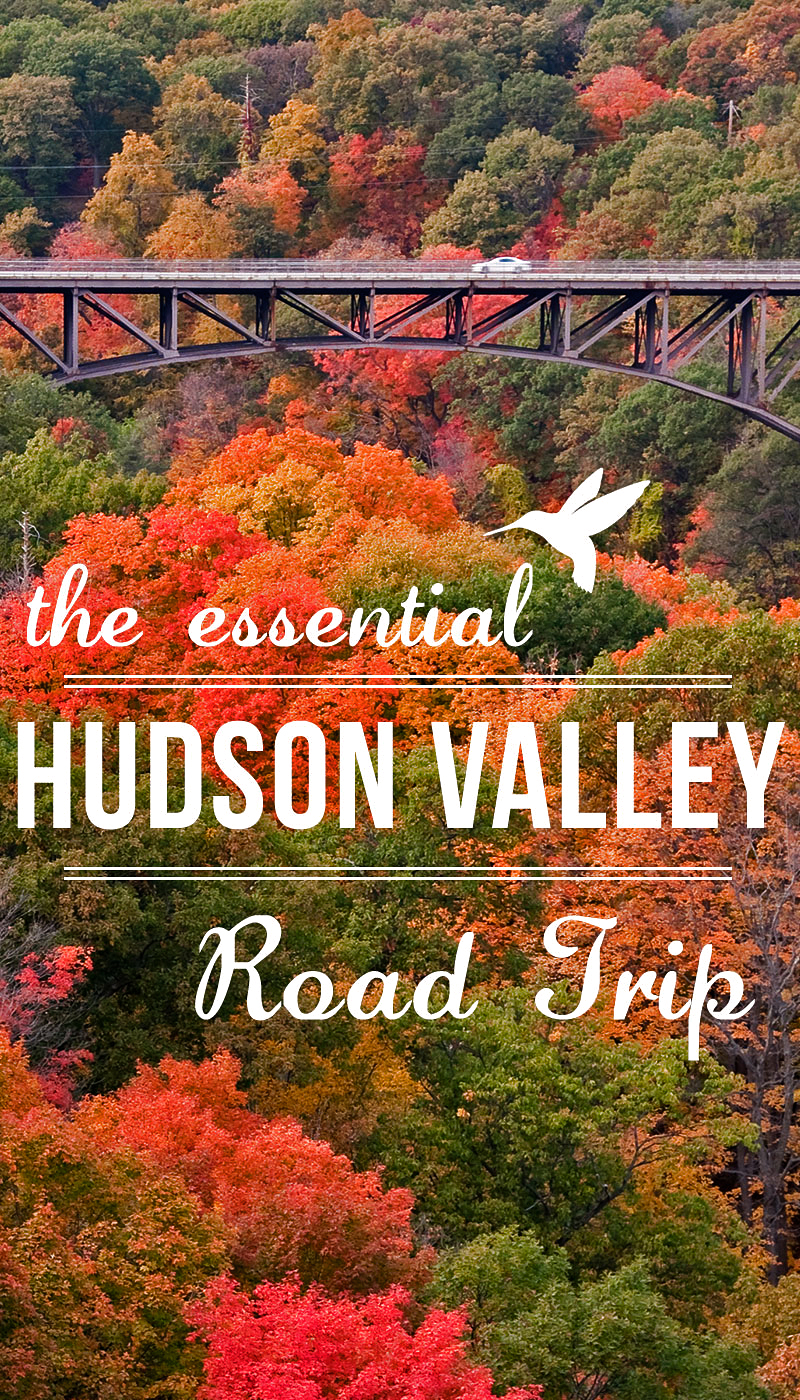 New York may be a teeming metropolis, but it is also a gateway to the tranquil Hudson Valley, with its orchards, vineyards, fine restaurants and stately homes that have afforded escape to some of the great names in American history — Rockefeller, Vanderbilt and Roosevelt among them. Nowadays, there are also several delightful hotels that offer comfort and hospitality, if not always the last word in luxury.

---
Day 1
Set off from Manhattan towards Westchester County. Stop into Kykuit, the Rockefeller estate in Sleepy Hollow, not only known for its architecture and gardens but also for the art collection assembled over several generations that contains sculptures by Picasso, Henry Moore and Alexander Calder. The area's Rockefeller legacy continues with the nearby Union Church of Pocantico Hills, featuring stained glass windows by Chagall and Matisse. Stone Barns Center for Food & Agriculture, a not-for-profit farm that runs programs on sustainability, is also an excellent stop. If you prefer not to have dinner at your hotel, dine instead at Blue Hill at Stone Barns, Dan Barber's delicious, award-winning restaurant.
Stay the night: The Bedford Post Inn is a meticulously restored inn that occupies a lovely colonial-style building surrounded by sloping lawns and well-maintained gardens. The current dining option at the property is Michael White's casual The Barn. A more formal Italian restaurant, Baldanza, is centered on a wood-fired grill.
---
Day 2
Start your morning with a tour of Washington Irving's home Sunnyside; this is a unique way to experience America's first great literary success. From Bedford, drive northwest for an hour to the town of Beacon. The Dia Art Foundation's arrival in 2003 is responsible for much of the town's recent growth. Shops, galleries and restaurants abound. Be sure to make a trip to Dia:Beacon.
Swift restaurant at The Roundhouse at Beacon Falls - Photo by Hideaway Report editor
Stay the night: The Roundhouse at Beacon Falls. The hotel's lounge bar is well-stocked and well-tended; order one of their expertly prepared Old Fashioneds. Its restaurant, The Roundhouse by Terrance Brennan, offers a locavore menu.
---
.article-cta-block
Day 3
Heading north, skip the main highways and head towards Poughkeepsie on the scenic local roads. At Poughkeepsie, an old railroad bridge has been transformed into a popular footbridge, the Walkway, which spans the Hudson — more than a mile wide at this point — and affords magnificent views from a height of 212 feet.
Twenty-three miles north of Beacon, you'll arrive in Hyde Park, site of the Home of Franklin D. Roosevelt and Presidential Library & Museum, the Vanderbilt Mansion and The Culinary Institute of America, with three restaurants open to the public.
Mount Merino Manor - Photo by Hideaway Report editor
Stay the night: The Mount Merino Manor bed-and-breakfast is a lovely 1870 Victorian property on 100 wooded acres, about 45 minutes north of the Vanderbilt Mansion. Mount Merino Manor doesn't pretend to the higher levels of luxury, but is a gracious and welcoming place.
---
Day 4
It's a short drive north to the town of Hudson, a once-dispiriting place that is now the poster child for renewal. The small town became a major center for shipbuilding and whale oil processing. The main artery of Hudson, Warren Street, displays a wealth of restored Greek Revival and Federalist townhouses, plus numerous antique shops and galleries.
The Hudson River School of painting began in Hudson, and the homes of its two progenitors, Thomas Cole and Frederic Church, sit almost directly across the river from one another.
Stay the night: Spend a second night at Mount Merino Manor.
---
Day 5
Cross the Hudson on the Rip Van Winkle Bridge and head south. Prioritize visits to the Storm King Art Center for outdoor sculpture and a couple of wineries along the well-delineated Shawangunk Wine Trail.
Spa at Buttermilk Falls Inn - Photo by Hideaway Report editor
Stay the night: The Buttermilk Falls Inn is set on 75 acres in the village of Milton. Henry's, the inn's restaurant, can lay claim to being a true farm-to-table establishment. A spa provides a comprehensive menu of treatments, plus an infinity-edge pool.
---
Day 6
Start your morning with a tour of the United States Military Academy at West Point. Head southwest from West Point for a leisurely afternoon.
The exterior and gardens at Glenmere - © Kim Sargent
Stay the night: Glenmere, an 18-room Gilded Age property, is a striking Tuscan villa with pale-blue shutters set amid a classic Northeastern landscape. Formal gardens are strewn with vine-covered arbors, and a broad lawn spills down to Glenmere Lake. The Supper Room is under the supervision of talented chef Gunnar Thompson and enjoys a considerable reputation, resulting in a pleasant mix of guests and locals at dinner.
---
Day 7
Request a late checkout from Glenmere to continue taking advantage of the picturesque, extensive grounds and offerings like tennis, croquet, a heated outdoor pool and a magnificent full-service spa. Return to Manhattan.
---

>> Read more about our editor's tour through the Hudson Valley.