A Soak in Iceland's Blue Lagoon
.article-cta-top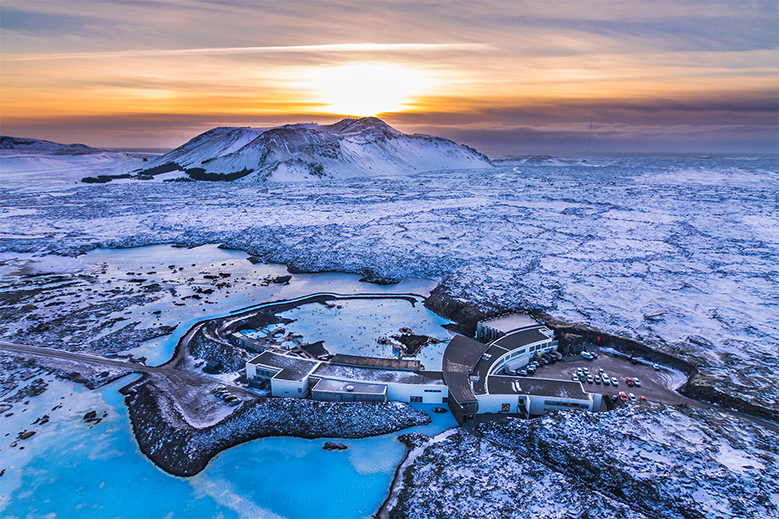 Yes, it may be a tourist trap, but soaking in the milky blue water of the Bláa lónið (Blue Lagoon) as the thick mist swirls around you is an enjoyable way to spend an afternoon in Iceland. The steamy mineral-rich bath is created from the runoff of the nearby geothermal power plant Svartsengi and is kept at constant 99 degrees Fahrenheit. We floated around the landscaped pool for a while, a high-tech waterproof payment bracelet dangling around our wrist – convenient for when you decide it is time for a cocktail and all you have on is your swim trunks.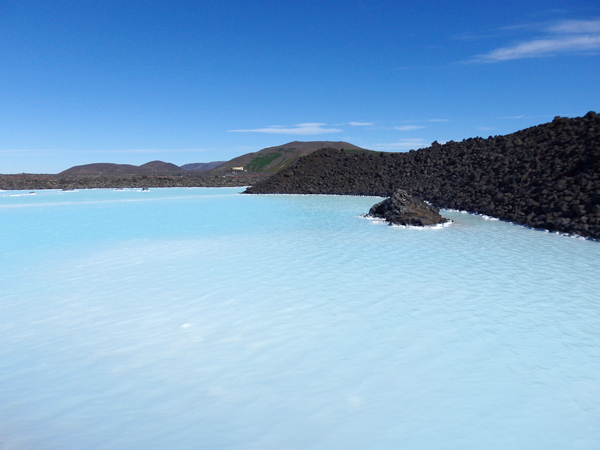 There are more than 100 hot springs scattered around the country, but to miss the Blue Lagoon would be akin to visiting Paris and never seeing the Eiffel tower. You must do both at least once. Prices are steep, and commercial tour buses pack the parking lot situated on top of the barren Grindavík lava field. But there is really no place like this on earth, and a relaxing soak in the stunning milky-blue lagoon surrounded by black volcanic lava rocks is well worth the money and hassle after a long flight. The lagoon is a mere 20 minutes from the Reykjavik Airport, making it an easy stopover on the way to or from the city.
We even sampled the self-serve silica mud mask, which is known for the cleansing benefits, generously smearing the silky white mud on our face and allowing it to dry. Opt for the robe and towel combo package; you will be thankful for the warmth (and coverage) while navigating the crowded locker room on the way back out of the spa.
20 minutes from Keflavik International Airport. "Comfort" day pass plus robe, towel and slippers from $82. 240 Grindavík, Iceland; TEL +354 420 8800.