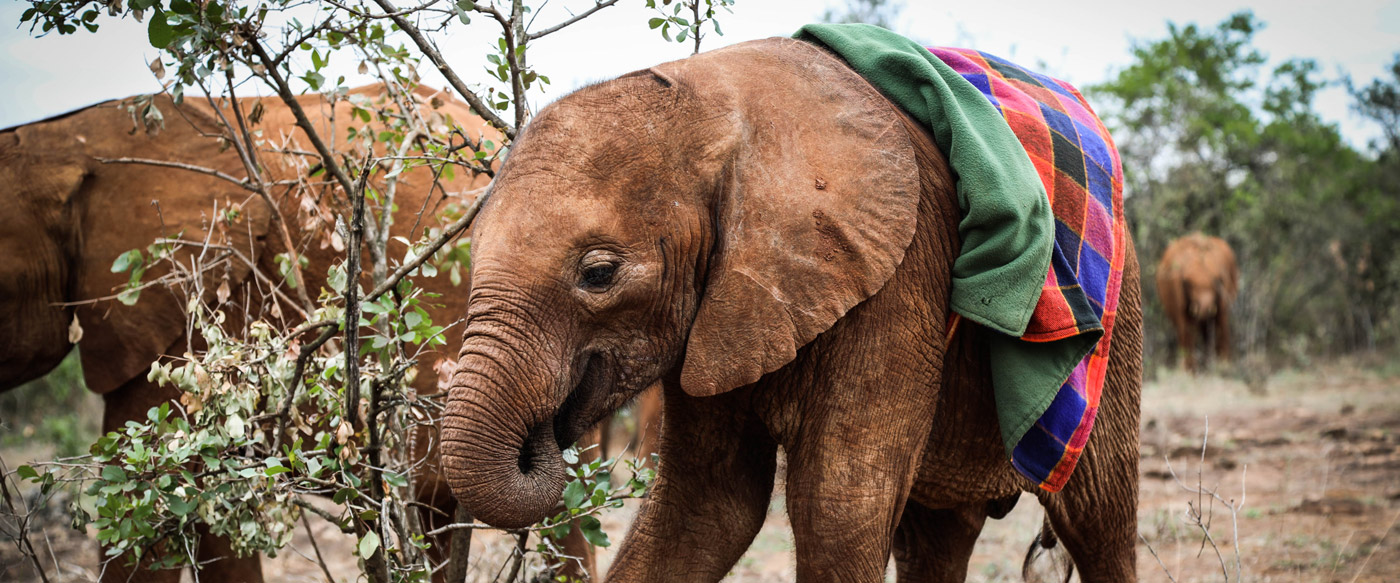 Baby Maktao at the David Sheldrick Wildlife Trust
The David Sheldrick Wildlife Trust
Introducing Maktao: the Baby Elephant We're Fostering
By Hideaway Report Staff
August 1, 2018
Out of a desire to build global awareness about the plight of elephants, World Elephant Day (August 12) seeks to educate the public about illegal poaching, the ivory trade and habitat destruction, inspiring people to take action to help this incredible species.
Here at Andrew Harper, we are doing our part. Through the David Sheldrick Wildlife Trust (DSWT), a renowned elephant and rhino rehabilitation organization in Kenya, we have the privilege of sponsoring Maktao, an orphaned calf that was rescued when he was just 3 months old.
Maktao's Rescue Story
Likely separated from his herd due to conflict with local farmers, Maktao was spotted wandering alone in Kenya's Tsavo West National Park. Shortly thereafter, in June 2017, he was rescued by the DSWT anti-poaching team. He was transported via helicopter to the DSWT nursery where he was found to be extremely dehydrated and malnourished.
Although initially a bit restless and looking for his mother, he settled in with the help of his new companions and a few surrogate mother elephants. Once his health and strength were restored, keepers realized he had a distinct personality. Now, DSWT notes, "Maktao is all energy and attitude," and our June update reported that he is "happiest in the company of his human family, his keepers."
We are grateful for and inspired by the great work of this organization. To learn more about the orphan elephant rehabilitation program and to support it, visit the David Sheldrick Wildlife Trust.
Get Inspired for Your Next Adventure
Register to sample:
One-of-a-kind itineraries
Inspirational travel articles
Free e-newsletter from our editors