We had the opportunity to catch up with Scott Dubois, our senior web designer, who spent an exciting eight days exploring Costa Rica. His stays included our Harper-recommended property Arenas del Mar Beachfront & Rainforest Resort in Manuel Antonio, as well as a family friend's condo in Punta Leona.
In his Costa Rica itinerary, he shares valuable insights, including what traditional Costa Rican meals to try and where to find live reggae music in Montezuma.
Eight Days in Costa Rica
---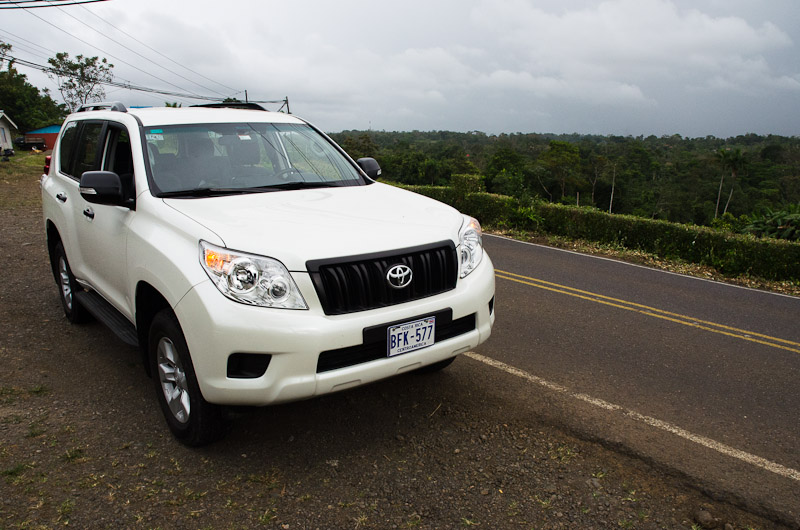 Trip Details
---
8-Day Itinerary
---
Atmosphere & Safety
Costa Rica is one of the safest countries in Latin America, has decent roads, and is a great place to take the kids.
---
Food & Drink
Be sure to eat the traditional Costa Rican breakfast (gallo pinto) and lunch (casado), that consist of rice, beans, fried plantains, and a protein. Try fresh coconut juice, passion fruit, avocado and seafood. Cerveza Imperial is the most popular Costa Rican beer and a good way to wash everything down.
---
Getting There
Customs was very easy getting in, and more difficult leaving, where you have to pay an exit tax ($30) and wait in longer lines.
---
Getting Around
There are many good tour operators that will drive you around the country, but we rented a car for the freedom and adventure.
---
DAY 1
Travel to Arenas del Mar, Manuel Antonio
We arrived at the San Jose airport and went straight to the rental car pickup. The road along the Pacific coast was slow but in good condition.
Once we arrived in Quepos, we drove down a series of windy roads. Arenas del Mar signs pointed the way, and we arrived as the sun was setting. An attentive pair of concierges greeted us with orange flower-flavored water. They loaded our luggage into a golf cart and shuttled us through the coastal rainforest to the lobby.
Capuchin monkeys howled in the trees around our balcony, and we were told to keep our mini fridge locked so that they didn't steal the local snacks that were stocked for us.
We had reservations at the small Playita's restaurant on the beach soon after arrival. A reggae band was playing that night which added to the atmosphere.
---
DAY 2
Arenas del Mar Surfing
The breakfast at Arenas del Mar is wonderful and is served at El Mirador restaurant on the the top of the hill. You're offered a choice of local favorite egg dishes, breakfast classics and a selection of local fruit, many of which – like milk fruit – you'll never find at your local grocery store. The coffee was also good and had been grown close by.
We booked treatments at the Arenas del Mar spa, and the masseuses were very nice.
While we were at the spa, the concierges moved our luggage to the Ocean View Room we had reserved for the next two nights. The view from our wraparound balcony was spectacular and had a hot tub.
We spent the rest of the day walking the beach and surfing at a small break near the hotel.
Having worn ourselves out surfing, we booked a national park tour for the next morning and called-in room service.