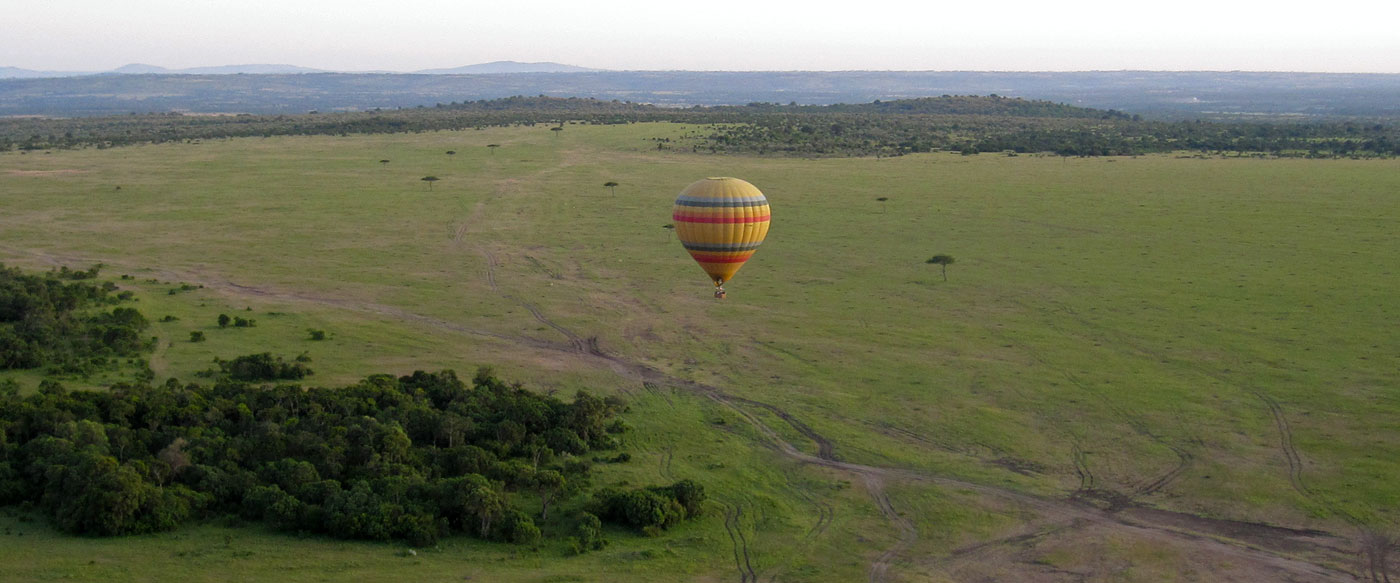 Hot air balloon ride over the Masai Mara Reserve
Just Back From | Hot Air Ballooning Over The Maasai Mara Reserve
By Hideaway Report Staff
July 1, 2014
April McAlister, vice president of finance and operations at Andrew Harper, recently returned from a seven-day vacation in Africa.
Here are a few highlights from her stay.
Insider's Tip: If you want to experience Kenya the right way, use a travel partner. They take care of everything. From picking you up at the airport all the way to checking you back in at the airport at the end of the stay. You will more than likely have some nice, unexpected surprises along the way as well.
Favorite Trip Moment: It was a once in a lifetime experience for my husband and me. Our favorite moment was the hot air balloon ride over the Maasai Mara Reserve at dawn. Our balloon was piloted by the only female pilot in Kenya. Once we took off the sun was starting to rise over the Maasai Mara mountain. Everything was coming to life; the herds of gazelle, zebra, giraffe and wildebeest were running below us as we sailed across the reserve. After we landed, we were greeted by jeeps and whisked away to a champagne breakfast in the middle of the open plains. The food was incredible and prepared right in front of you. We even tried our first ostrich egg omelet!
Surprising tidbit: When you are out on game drives in the Maasai Mara, ask to see the white rhino. They are on the verge of being extinct and are protected by guards 24/7. You have to walk on foot to get to them - but completely worth it!
Brought Back: Go to a Maasai village. They have a great jewelry market where you can by beautiful handmade necklaces, earrings, or bracelets.
What To Pack: Be sure to pack your safari gear, including appropriate clothing to protect from bugs, a good hat for protection against the sun and a safari vest to keep all your belongings protected and from falling out of the car. Also, don't forget your camera. If you have one, bring an extended lens so you can get great close up photographs of the animals.
Where to Stay
---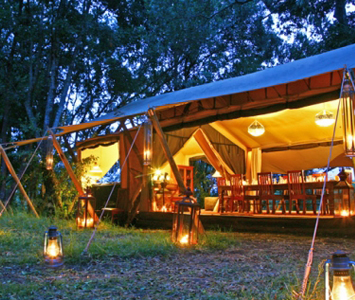 MARA TOTO CAMP
Intimate, classic tented camp sits on the northern boundary of Kenya's Maasai Mara National Reserve.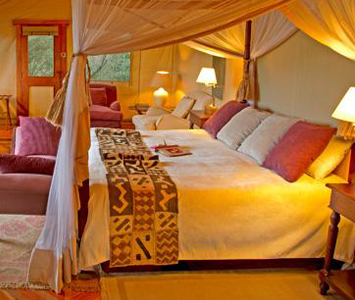 SANCTUARY OLONANA
Idyllic camp located on the western side of the Maasai Mara overlooking the Mara River.
Get Inspired for Your Next Adventure
Register to sample:
One-of-a-kind itineraries
Inspirational travel articles
Free e-newsletter from our editors