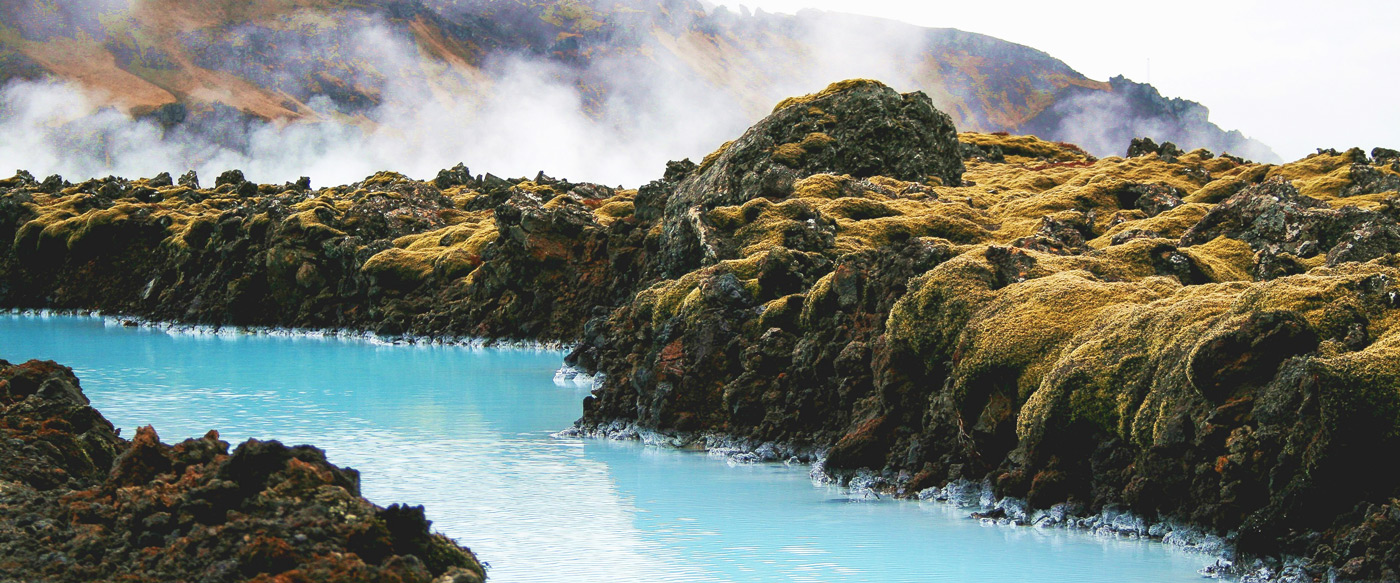 Blue Lagoon, Iceland
Daniel Schoibl
Just Back From: Iceland
By Hideaway Report Staff
January 25, 2017
Andrew Harper travel advisor Bridget Kapinus is not afraid to take the road less traveled. This past December she proved that to be true when she chose Iceland as her winter getaway of choice. Spending eight days of the Christmas season there, she learned that a great way to beat the crowds in Iceland is to visit in the off-season. Here are the highlights of her trip.
Overall impressions: Iceland was more amazing and gorgeous than I ever could have imagined. The people are great; the food is great; and there is so much natural beauty. I cannot wait to return.
Favorite moment: Dog sledding up north! The huskies were so sweet and well-trained. It was quite a thrill riding the sled by myself. I managed to not fall off and got the ride of a lifetime!
You can't stop thinking about: The thermal baths in Myvatn. So warm and relaxing. I never wanted to get out! No wonder even the locals are always there. Unlike the Blue Lagoon, though, these baths were not crowded at all. They were much more tranquil.
Favorite meal or meals: Geiri Smart restaurant in the Canopy Hotel has a delicious sampler menu that was not only reasonably priced but exceptionally good. I wish I could have eaten there every night!
Favorite attraction: One of my favorite stops was the Christmas House outside Akureyri. It looked like a little North Pole and was by no means touristy. There were actually only a few people there, but you could buy homemade gifts as well as treats.
Where or what to drink: Iceland is actually a huge foodie destination. There are a number of great places for fish and chips or even burgers. You can honestly just wander around and find something great. Though I do suggest Slippbarinn Bar inside the Marina Hotel for tasty drinks. It's a local hot spot.
Where to stay: Canopy by Hilton, which is a destination in itself, and Deplar Farm, which is the most luxurious lodge in all of Iceland.
Neighborhood to explore: Downtown Rekyjavik, of course! The entire city is pretty walkable, but downtown has great shops as well as restaurants. And during the winter the Christmas lights are beautiful.
Day-trip suggestion: Absolutely go on a jeep tour. It is exciting and fun, but I got some of the best pictures of the entire trip on this from the top of a glacier. I was also able to go inside a glacier on this trip, which was a definite highlight.
Surprising fact or tidbit: Iceland has 13 Santas! Or rather they call them Yule Lads. They come from up north down to the city — one every day — starting December 12.
Brought back/souvenir: Icelandic wool. It is expensive, but totally worth it. Warm, cozy and made to last! I suggest heading over to the Reykjavik Handknitting Association. You get great quality, and it is actually less expensive than the tourist shops.
What to pack: Layers, layers and more layers. Iceland is cold, but it is the wind that gets you. So on a bad day you may need a lot of layers, but if the wind stops you can get warm really quickly.
When to go: Summer is beautiful, but winter is equally so. Plus, as I found out, you can avoid a lot of the large tourist groups.
Get Inspired for Your Next Adventure
Register to sample:
One-of-a-kind itineraries
Inspirational travel articles
Free e-newsletter from our editors