Because Teotihuacan is the most visited archeological site in Mexico (an average of 4 million people a year), I recommend choosing the bicycle option when booking to avoid confinement on a packed tour bus. On a bike, you are guided through beautiful surrounding areas before and after the foot tour of the massive pyramid complex and will see additional local sites and galleries.
After our tour of the pyramids, we joyfully cycled back on cobbled paths past brightly painted homes, an obsidian gallery, piles of prickly pear cactus and flocks of native birds. Stopping in the Atetelco neighborhood, we sampled pulque (a tart alcoholic beverage made from the fermented sap of the maguey agave plant) and warm corn tortillas filled with squash blossoms and cheese.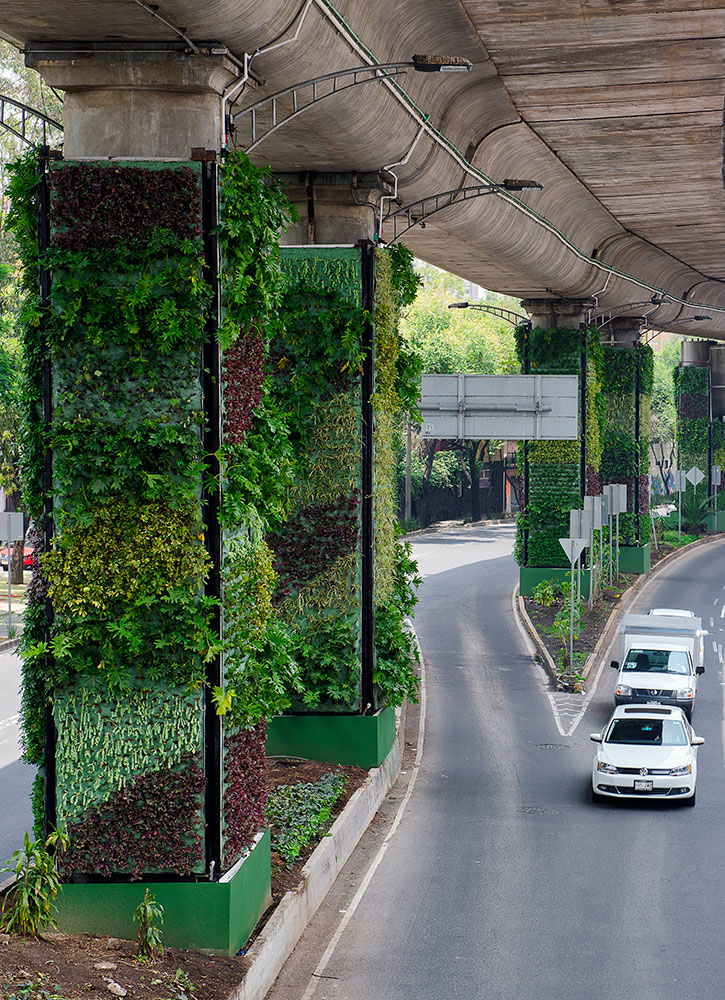 Surprising fact or tidbit: I love that in 2016, in an effort to turn "gray to green," Mexico City planted beautiful vertical gardens on 1,000 pillars of busy motorways through a privately funded effort called Via Verde.
Souvenir: Beautifully woven scarves from the indoor El Bazaar Sábado, at Plaza de San Jacinto, where the city's best handmade jewelry, art, textiles, woodwork and ceramics are sold.
What to pack: A light, waterproof jacket will protect you from the summer rain showers each afternoon.
Insider tip: Soon after you arrive at your hotel, set an appointment with the concierge to review your itinerary; he or she will have insight into possible scheduling conflicts, methods to shorten wait times as well as the leverage to get last-minute restaurant reservations. Also, tour the pyramids on a Monday since most museums are closed that day.