Just Back From: South Africa & Mozambique
.article-cta-top
Our Senior Web Designer, Scott D., returned from an enthralling 20-day vacation at the beginning of October. Scott exchanged vows with his now-wife, Wynn, at San Ysidro Ranch in California before heading to South Africa and Mozambique for the honeymoon of a lifetime. Scott took the time to give us the full run down of the trip, his tips for what to do and eat, and more, below.
Destination 1: Santa Barbara, California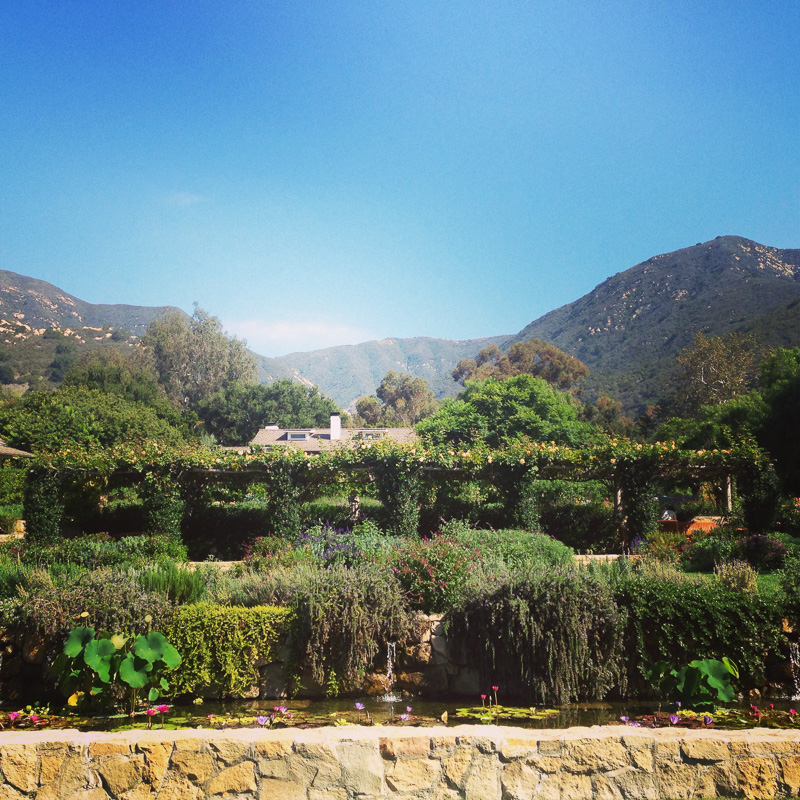 Overall: 


San Ysidro Ranch is consistently ranked high for good reason. The garden setting and service are both world class.
Favorite moment: 


Our wedding day in the gardens

.

Neighborhood to explore: 
State Street has really good shopping in Santa Barbara. If you're a garden lover, you can't miss a visit to Lotusland.
Favorite restaurants, museums or sightseeing: We enjoyed getting lunch at the San Ysidro pool. If you get out, 


Pierre Lafond is a nice deli/grocery to stop at in the Montecito area. The Four Seasons Biltmore on Butterfly beach is also a great spot for a sunset cocktail.


HONEYMOON INSTAGRAM HIGHLIGHTS BY @WYNNMYERS
Lion pride at Ulusaba - Wynn Myers
Bull elephant at Ulusaba - Wynn Myers
Male leopard at Ulusaba - Wynn Myers
Bush plane to Nelspruit, South Africa - Wynn Myers
Bazaruto Bay Helicopter View - Wynn Myers
Azura Benguerra Island Private Pool - Wynn Myers
Azura Benguerra Island Bar - Wynn Myers
Benguerra Island Fisherman - Wynn Myers
Benguerra Island Shells - Wynn Myers
Benguerra Island School Children - Wynn Myers
Benguerra Island Crab - Wynn Myers
Destination 2: Sabi Sand, South Africa
Try to book your safari as early as possible because peak season can fill up over a year in advance.
Overall: The staff is at Ulusaba is one of the nicest I've ever encountered, and the wildlife viewing was amazing. We saw a leopard make a kill and feed it to its two cubs only a couple of meters away. The accommodations are luxurious, but the room and food were missing a little attention to detail.
Insider's Tip: 


Try to book your safari as early as possible because peak season can fill up over a year in advance.
Also, there are many communal activities on safari, so prepare to be social. We were lucky and shared our safari with a lovely family from London. If you're not feeling extroverted, or are worried about who you'll be matched with, you have some options: Book private game drives at an extra expense or travel with a group of six so that you fill a whole Land Rover.


Surprising fact or tidbit: 


The plunge pool on your safari patio is just a tease after dark, because you aren't supposed to leave your room at night without an escort. Also, if you leave your doors unlocked the baboons will have a field day with your belongings and the mini bar.

 We weren't bothered by them, but the claw marks on our door made us extra cautious.
Ulusaba Video

What to drink: 


There are lots of opportunities to drink throughout the day at the all inclusive resorts. We were offered Amarula liquor in our coffee every morning on safari. It's good, but makes the 5:30am wake up call harder to handle. Castle Lager or Savanna Premium Cider are nice for lunch. Gin and tonic was our classic cocktail choice for the evenings, but we also had our share of good South African wine.


Brought back/souvenir: 


Amarula liqueur for the family from South Africa. We only brought back a few small stones and shells for ourselves. 



What to pack: 


Pack light, but don't forget binoculars, international power adapter, malaria pills, and a Kindle Paperwhite (for the flight).
Destination 3: Bazaruto National Park, Mozambique
Overall: Benguerra Island was a spectacular setting and more secluded than any resort I've ever been to. The staff was also very friendly and taught us a lot about the island.
Can't Stop Thinking About: 


Seems a little silly to list a transfer as a top highlight of a long vacation, but the helicopter flight to Azura was unbelievable. (see video)
Helicopter trip over Bazaruto Bay en route to Azura Benguerra Island.


Favorite Meals: 


Stuffed crab with salad and vino verde on our Azura island hopping picnic was unforgettable because of the beauty and seclusion. The freshly caught yellowfin tuna sashimi at their restaurant later was excellent as well.


Island Hopping


Daytrip: 


Definitely take the island-hopping tour at Azura. It includes climbing a huge sand dune, reef snorkeling, and a private island picnic 

(see video). The staff also added on a little humpback whale watching time at our request.
Anything else, Scott? 


Both Azura and Ulusaba sponsor charitable organizations that support nearby communities. As part of this they offer trips to the villages. You'll learn a lot, and the people are very friendly.
 If you have room in your luggage, you can also pack donations to take to the local schools.
To learn more visit:
Stay up to date with all of our globetrotting travel advisors and staff. Check back each week for another trip report, in our Just Back From series on The Harper Way.