Un-Cruise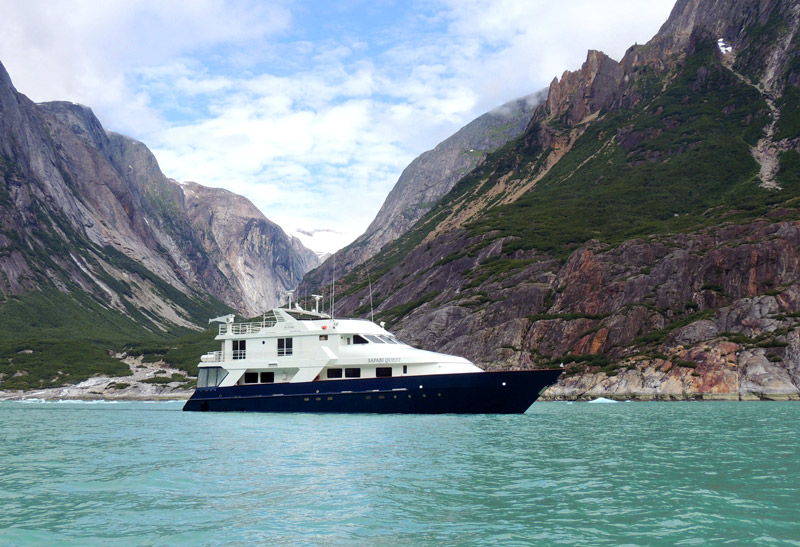 Un-Cruise, the line that took us on our unforgettable Alaska trip, specializes in seven- to 21-night voyages that explore the Inside Passage and Glacier Bay National Park. Two new Alaska itineraries are being added in 2016. "Exploring Muir's Wilderness" is a seven-night cruise aboard the 84-passenger Safari Endeavour through the landscapes that inspired John Muir. Highlights will include the Grand Pacific and Margerie glaciers, whale-watching in Icy Strait and explorations of Port Houghton and Chatham Strait by kayak and skiff. "Yachters' Alaskan Frontier," a seven-night cruise aboard the 22-passenger Safari Quest, will also feature hiking, kayaking and whale-watching. Next year will see Un-Cruise launch its first Galapagos expedition aboard the 48-passenger La Pinta.
Crystal Cruises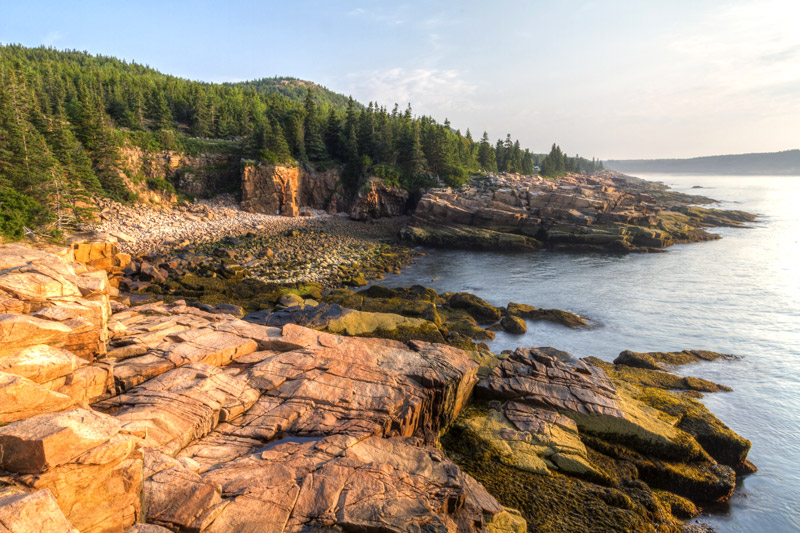 Crystal Cruises was bought earlier this year by Genting Hong Kong, the largest cruise company in Asia. The new owners have announced that they will add a third ship to join the Symphony and the Serenity. Crystal is offering an alluring set of itineraries in the Northeast and Canada this fall, with an emphasis on active pursuits. Trips out of Halifax, Nova Scotia, feature hiking and cycling options. Hikers will visit Blomidon Park and Grand-Pré National Historic Site, among Canada's newest UNESCO World Heritage sites. The cycling excursions will take guests through wildlife habitats along the Lawrencetown Beach trail and include a visit to the Kuhn Conservation Area. Hikers and joggers should also find trips out of Bar Harbor, Maine, to be of interest. The jogging shore excursion will be on the car-free carriage roads of Acadia National Park. "Hiking the Ocean Trail of Acadia" involves a trek along the spectacular rockbound coastline, guided by a naturalist.
National Geographic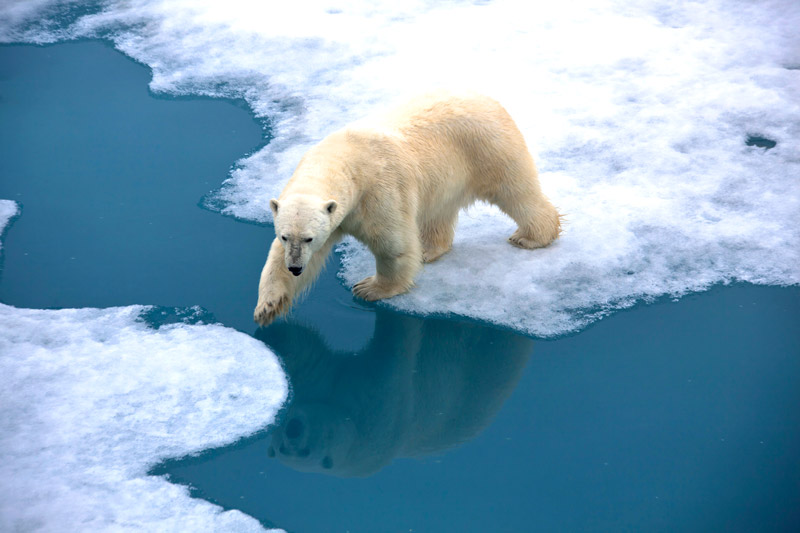 Polar bears seem to hold a particular fascination for Harper subscribers, and the Travel Office receives numerous requests for information. In addition to the Silversea Arctic trips, I would also cite "Land of the Polar Bears," an 11-day voyage aboard the newest ship in the National Geographic fleet, the Explorer, an ice-class vessel carrying 148 passengers. The ship plies the waters around the Norwegian Svalbard Islands. The onboard team includes naturalists, historians and a National Geographic photographer. There are three sailings in 2016.
PONANT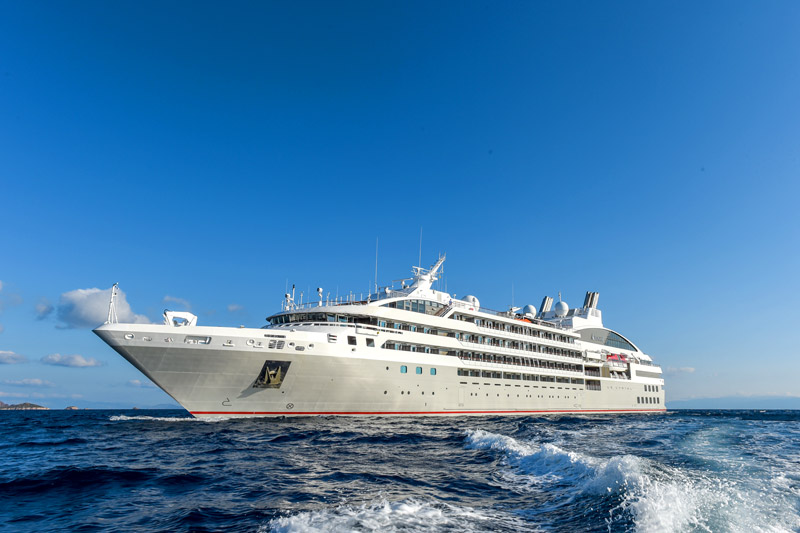 The French line PONANT enjoys a rapidly expanding reputation for a fleet of elegant and luxurious smaller vessels. This past spring, it launched Le Lyrial to join three sister ships (and one three-masted sailing yacht). With just 122 cabins and suites for a maximum of 264 passengers, Lyrial is a self-described "mega-yacht." In 2016, the ship will follow itineraries in Antarctica, South America, the Caribbean and the Mediterranean.
Belmond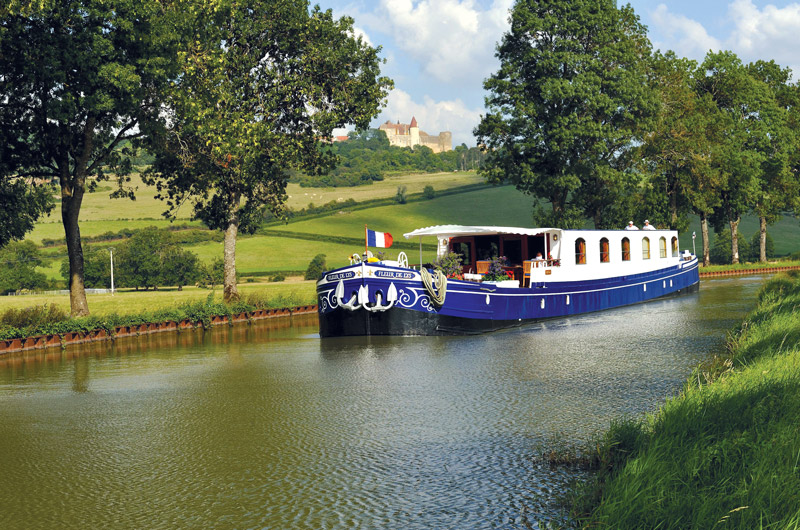 In gathering the information for this update, I found myself suddenly impatient to be afloat once again. Could I find a free week or two this fall? I wondered. Preliminary research revealed two cruises of instant appeal. What could be more pleasant than a leisurely barge journey through the French countryside? Belmond offers a particularly attractive autumn itinerary along the Burgundy Canal. Departing on October 18, the six-guest Fleur de Lys will sail from Vandenesse-en-Auxois, arriving six nights later in the gastronomic paradise of Dijon. (Belmond operates five barges in France, two of which, Amaryllis [eight passengers] and Alouette [four passengers], are available for private charter only.)
Paul Gauguin Cruises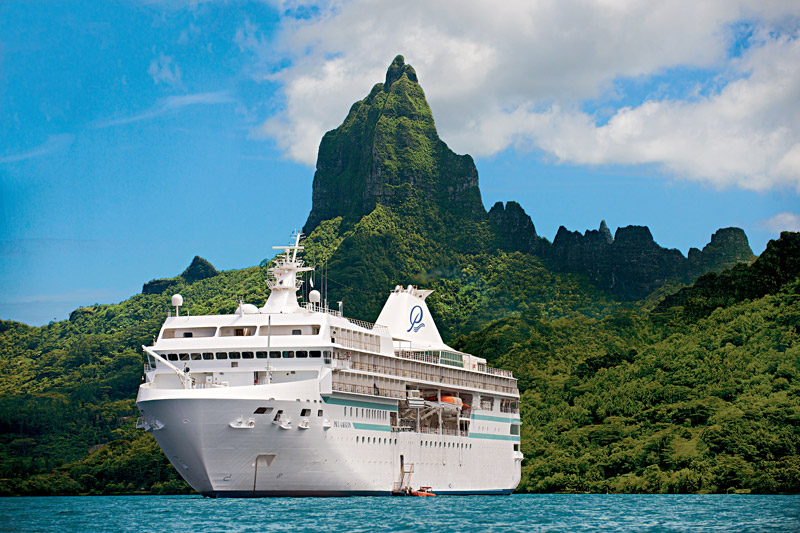 With the end of summer in prospect, my thoughts also turned to the azure lagoons of the South Pacific. Paul Gauguin Cruises has a particularly seductive cruise this fall. On October 17, the m/s Paul Gauguin (332 passengers) will begin a 13-night voyage in Tahiti, threading its way through the Society Islands, before sailing west to the Cook Islands, Fiji and finally Tonga. Why do I hear the strains of Rodgers and Hammerstein? "Bali Ha'i will whisper/On the wind of the sea/Here am I, your special island/Come to me, come to me."