New and Noteworthy, October 2016
.article-cta-top
Gagnaire Comes to Bordeaux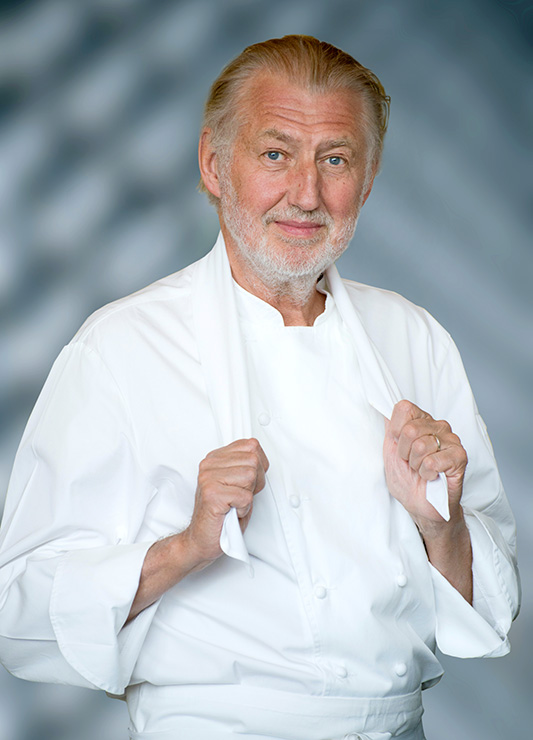 La Grande Maison de Bernard Magrez, a boutique hotel in Bordeaux owned by one of France's most distinguished winemakers, opened at the end of 2014 with a restaurant under the direction of the legendary Joël Robuchon. The latter's brief, it is rumored, was to acquire three Michelin stars as quickly as possible, but economic times have been tough in France of late, and the business model became outmoded. Supervision of the kitchen has now passed to another luminary, Pierre Gagnaire, chef and owner of his eponymous three-star restaurant located at 6 Rue Balzac in Paris. Gagnaire has said that he will take time to discover local producers and to understand the city and its inhabitants. The restaurant promises more modestly priced menus, in addition to haute cuisine, and it will henceforth aim to appeal to a wider clientele.
Private Jet Safaris From &Beyond
The Embraer ERJ 145 private jet - © &Beyond
The well-respected safari company &Beyond, a number of whose lodges I recommend, is now offering glamorous Africa itineraries by private jet. Aircraft like the Embraer ERJ 145 offer couches and living areas, making air travel exceptionally comfortable. All private jet expeditions include the opportunity to meet leading wildlife and conservation experts. Unsurprisingly, such trips are not inexpensive. A 19-day trip throughout East and Southern Africa in September/October 2017 costs $116,500 per person for a maximum of 12 travelers.
Lake Timara Lodge Reinvented
Gardens at Lake Timara Lodge
Set on an idyllic estate in New Zealand's Marlborough wine region, Lake Timara Lodge will reopen in October after a comprehensive program of renovation and refurbishment. The public areas have been restyled, and an executive chef has been hired by new owners to create menus of healthy and organic cuisine. Personally, I am particularly keen to see the enhancements that have been made to the 25 acres of gardens, which are renowned as some of the loveliest in the country. A new kiwi fern garden has been added, as have 200 rhododendrons, 200 azaleas, a variety of fruit trees (including 40 ornamental pear trees), a kitchen herb plot and several hundred yards of new stone walling.
Anticipated Debut in St. Barths
Suite bedroom at Le Barthélemy - © Pierre Carreau
This month is the scheduled debut of Le Barthélemy, a 46-room property on the Baie de Grand Cul-de-Sac situated on the wild northeastern-most tip of St. Barths. Amenities will include a spa employing La Mer products, and the cuisine will be overseen by chef Guy Martin of the two-star Le Grand Véfour in Paris. Rooms will have a contemporary Caribbean décor created by Paris-based decorator Sybille de Margerie, with plantation ceilings, four-poster beds and baths stocked with Hermès toiletries.
Harper Collection Updates
The France & Monaco and Northern Europe & Russia Harper Collection books are now available for sale at www.AndrewHarper.com/store/harper-collection
I have recently updated two of my personal travel guides, France & Monaco and Northern Europe & Russia, which feature my hotel recommendations, regional notebooks, touring maps and restaurants. Books are mailed bimonthly to new and Premier members, and they are also available for individual purchase or as a set in the Andrew Harper Store.