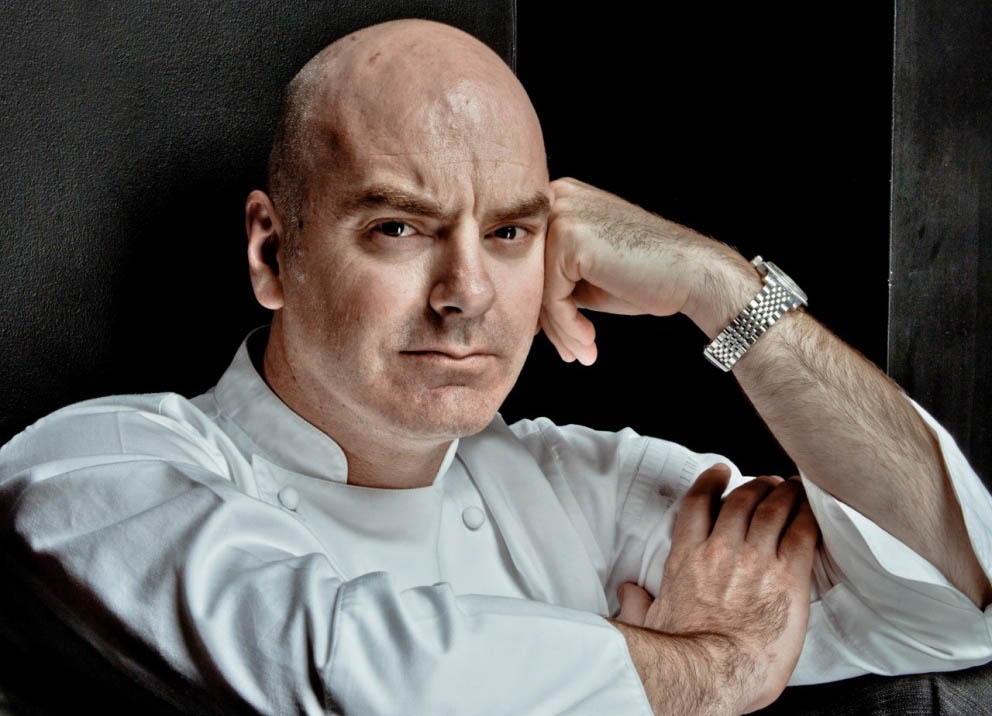 Off-the-Clock
with Mark Best
---
What do you like to cook for yourself on your night off?
I love to cook chicken noodle soup from scratch or wander to the seafood markets (which I live near) and choose a beautiful piece of fish to grill. Just simple delicious things.
---
Is there a meal that you've had that you'd be willing to travel around the world to have again?
I spent some time at
L'Arpege
with Alain Passard in my formative years. The first meal I ever ate there defined my career: Chaud Froid Egg, Roast Rabbit and Carrots for Two, Whiskey Millefeuille, Tomato Stuffed with 12 Flavours. Amazing.
---
What is one thing you will never travel without?
My iPhone
---
What is your dream vacation?
Rangali Island in the Maldives
---
Interview with Mark Best
ANDREW HARPER STAFF (AHS): What are you looking forward to most with running Pei Modern at the Four Seasons Sydney?
MARK BEST (MB): It's a wonderful location in a beautiful and iconic modernist space. Four Seasons gives its lustre of luxe, glamour and sophistication to our very earthy and natural cuisine style. It's a great mix.
AHS: What do you think sets Australia apart as a culinary destination?
MB: Firstly the produce - abundant, sun kissed and incredibly fresh. It is also the fresh take on cuisine that a young food-obsessed culture can bring to the mix. No tradition but no rules either. We also have an incredible multicultural society that informs the choices we make. Chefs and customers eat a very varied cultural diet and that allows us to cook from a very broad palette of ideas, and ingredients.
AHS: Did you take any special considerations in opening Pei Modern Sydney in your hometown?
MB: Pei Modern is tailored to Sydney, its location, the customers and the relationships we have in place with our producers. This is definitely a bespoke operation.
AHS: What ingredients are you excited to cook with your October opening?
MB: We are opening in spring and a time of abundance. I'm very excited to be cooking from the gardens of our amazing organic gardener, Tim Johnstone. Things like bronze fennel, the 'Mortgage lifter tomato', beetroots of all kinds, will be paired with incredible local seafood like giant Yamba prawns, organic chicken, and Flinders Island lamb.
AHS: Can you give us a sneak peak of items that will premiere on your Pei Modern Sydney menu?
MB: Just for you, 'Wood Fired diamond Clams with Mussel & Seaweed Butter,' 'Chicken on a string,' and our already famous 'Cassarece with Reggiano & Chicken Dumplings' and 'Doughnuts with Blood Orange Curd.'