Oriole
Reservations at nearby Oriole are a little easier to come by, but I don't expect that situation to last. This new restaurant helmed by Noah Sandoval, the former executive chef at Michelin-starred Senza (which has closed), serves a tasting menu of about 15 courses with dishes that range from delicious to sublime. Its location on a warehouse-filled side street looks unpromising, but inside, past the freight elevator that serves as a vestibule, the exposed-brick interior feels stylish and welcoming. Too often, service in this sort of restaurant is affected, but the staff here proved to be attentive, cheerful and attitude-free.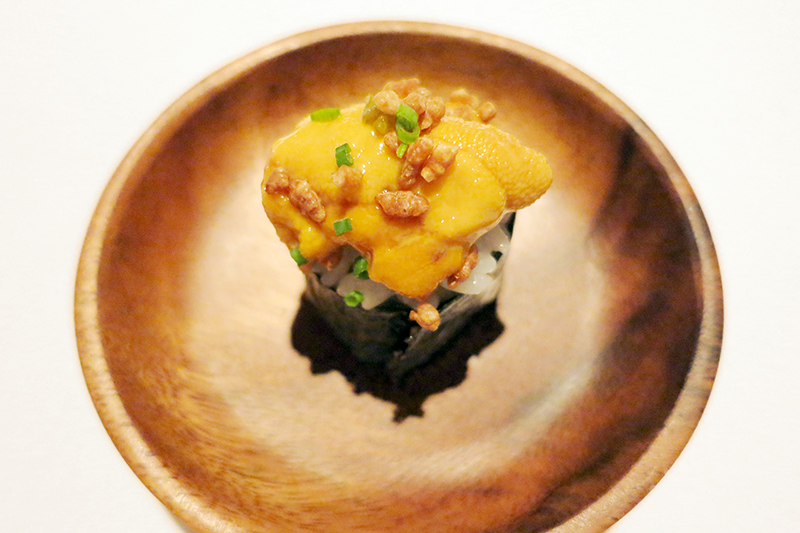 The food, too, remained grounded, with beautiful but accessible presentations that never lapsed into theatrical gimmickry. My favorites included a jewel-like assembly of langoustine, rich lardo, briny Kristal caviar and white asparagus, served on a plate that concealed the next course, a bowl of jamón Ibérico with candied black walnuts, creamy egg yolk and savory Campo de Montalban cheese. In the following course, smoked soy sauce and crunchy toasted rice set off sea urchin enlivened with yuzu kosho (fermented citrus peel and chile). A perfect piece of A5 wagyu beef, dusted with char-flavored onion ash and accompanied by a decadent Béarnaise, melted in my mouth. And I loved the capellini pasta, bathed in butter emulsified with yeast and topped with a generous heap of shaved black truffle. The four dessert courses were equally delightful, but my favorite was the one presented in a box to take home: a magnificent confection that combined the best elements of pecan and lemon-cream pies.
Pacing was mercifully quick — the experience lasted only about two hours. A wine pairing is available, but you may wish to try the less-expensive mixed pairing, which also incorporates well-chosen beers and a cocktail. Although not as formal as Grace, as edgy as 42 grams or as spectacular as Alinea, Oriole will delight sophisticated diners in search of a more down-to-earth experience.