Newly Recommended: Bates Motel, Fairvale, CA
.article-cta-top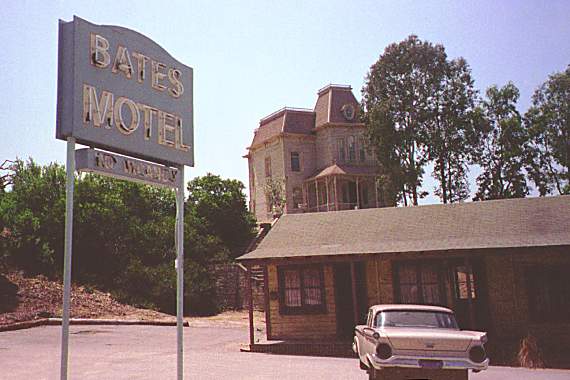 From the Harper Collection:
"Twelve-room property set along an isolated stretch of freeway outside of Fairvale, California. A modern, low-lying structure sits in front of the owners' residence, a charming Victorian mansion with high-arched windows, cornice-line brackets and a mansard roof. Guest rooms are spare but comfortable. No formal restaurant, but room service can be arranged and dinner invitations to the residence are occasionally offered. Baths feature single vanities and claw-foot tubs equipped with high-flow shower heads. Genial young proprietor shares management duties with his mother. Notable taxidermy collection."  
.article-cta-block
Editor's note: April Fools!