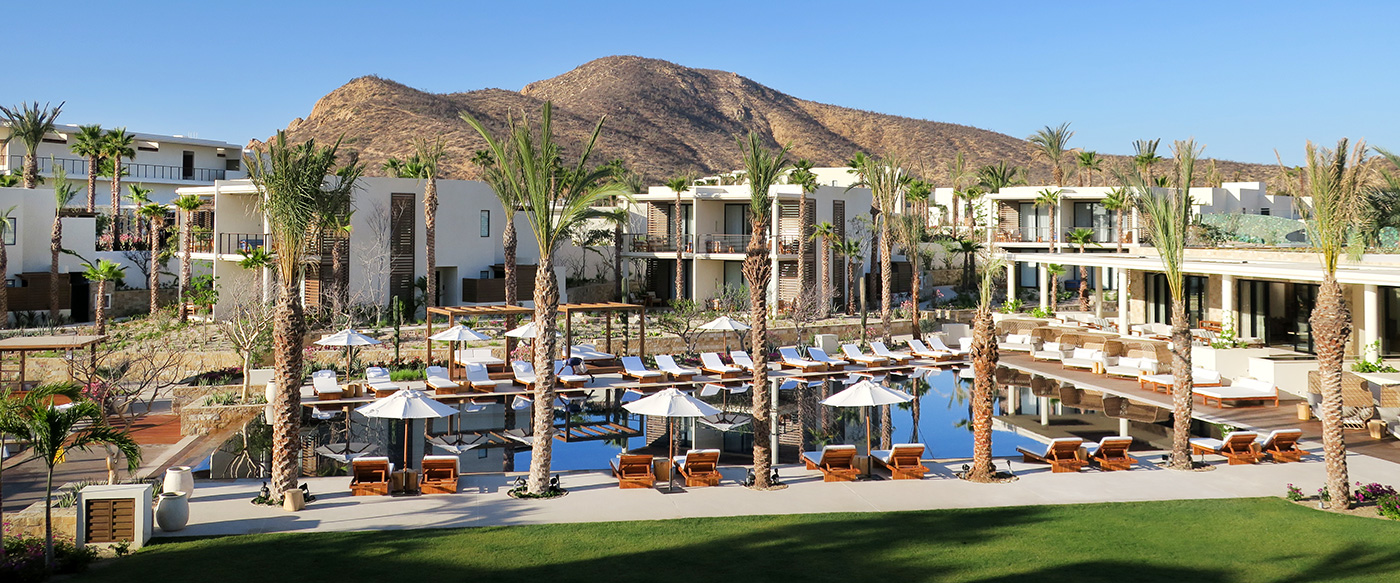 Sampling Andalusian Cuisine in the Restaurants of Seville
A Newly Recommended Hotel in Seville, Spain
The pool and building exteriors of Chileno Bay Resort in Los Cabos, Mexico
A Newly Recommended Hotel in Los Cabos
By Hideaway Report Editor
September 1, 2017
The new Chileno Bay Resort is a 60-room, 32-villa Auberge property that fronts one of the few swimmable beaches in Los Cabos. Its heart is a set of three long infinity pools — one for children, one for families, one for adults — that cascade into one another, each flanked by dozens of cushioned loungers and numerous cabanas.
Inside, the airy design is attractive, with a palette of cream, beige and turquoise. A walk-in closet affords plenty of storage, and beyond it, the large bath comprises a lengthy white trough sink, indoor and outdoor showers, and a freestanding tub.
Aside from the beautifully appointed spa — it wouldn't be an Auberge property without a sybaritic spa — Chileno Bay's other main amenities are its restaurants.
Read more of Andrew Harper's likes and dislikes in the full review of Chileno Bay Resort, along with a few other properties in the Cabos San Lucas area.
Sneak Peek
This article appeared in The Hideaway Report, a monthly newsletters exclusively for members.
Learn About Membership