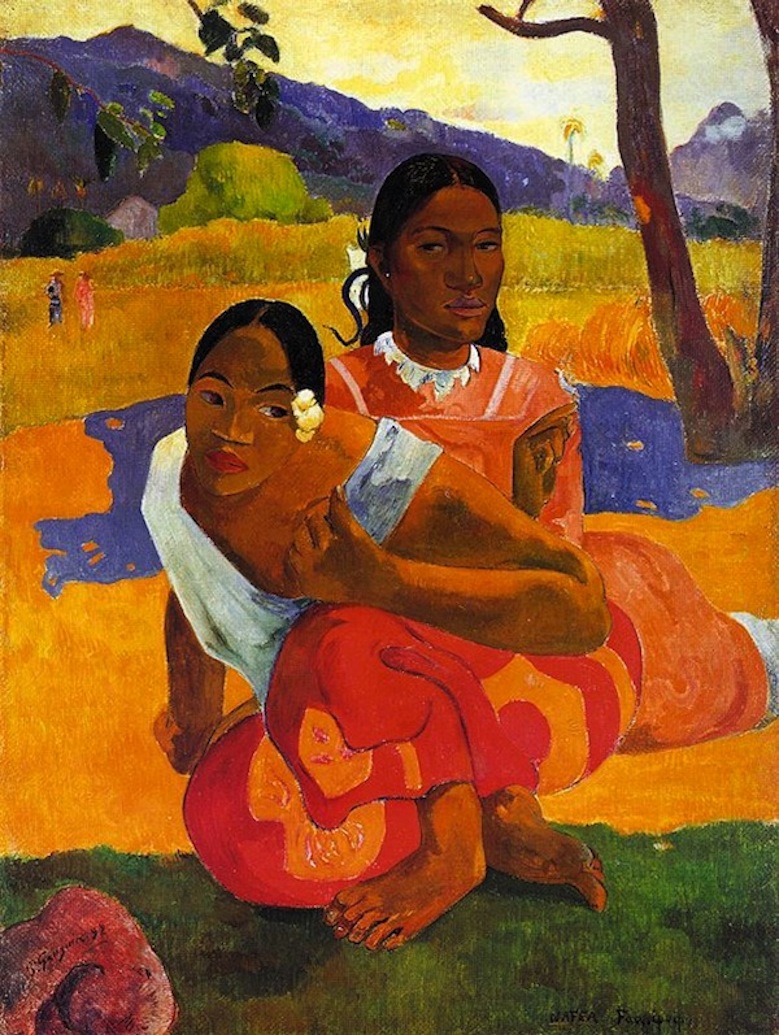 "When Will You Marry?," Paul Gauguin, 1892
Some of our favorite art museums in the United States and Europe have recently opened some fascinating special exhibitions, ranging from retrospectives of monumental Impressionists to assemblages of Mayan masterpieces.
Museum of Modern Art, New York — Abstract Expressionist New York brings together works by towering figures of the 1950s art world, including Jackson Pollock, Mark Rothko and Willem de Kooning. Until April 25.
Kimbell Art Museum, Fort Worth – Fiery Pool: The Maya and the Mythic Sea shows how water influenced some of the Mayan world's most significant art, exhibiting many objects never displayed in the United States. Until January 2.
Art Institute, Chicago — Not to be outdone, Chicago's most important art museum exhibits some major pre-Columbian sculptures in Ballplayers, Gods, and Rainmaker Kings: Masterpieces from Ancient Mexico. Until January 2.
Tate Modern, London — Housed in a dramatically converted power station, this museum would be worth a visit even if it weren't hosting Gauguin, bringing together important works from his time in the tropics as well as in France. Until January 16.
Grand Palais, Paris — Major works by everyone's favorite Impressionist are on display in Monet. Housed in the monumental glass-and-steel Grand Palais, this exhibition is sure to be popular —book tickets as far in advance as possible. Until January 24.
Fondation Beyeler, Riehen — In a garden setting just outside Basel, Switzerland, this Renzo Piano-designed gem hosts Vienna 1900 — Klimt, Schiele and Their Time, a wonderful opportunity to view major works by artists seldom exhibited in the United States. Until January 16.
Louisiana Museum of Modern Art, Humlebæk — A half-hour by train north of Copenhagen, this striking museum perched on the shore of the Øresund strait routinely presents world-class special exhibitions. The current Anselm Kiefer show features works spanning four decades by one of Germany's most important post-World War II painters.
Kunst Haus Wien — Perhaps Vienna's most charming, most colorful and most overlooked museum, the Kunst Haus Wien displays the beautifully whimsical works of Friedensreich Hundertwasser. Its special exhibition space will soon host a retrospective of photographer René Burri, known for his portraits of famous figures such as Winston Churchill, Anwar Sadat, Che Guevara and Pablo Picasso. November 18-February 20.