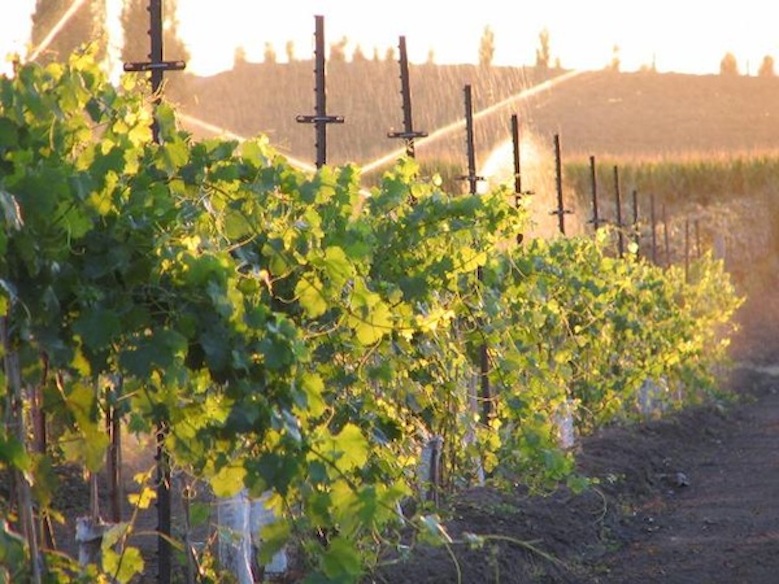 Tucker Cellars, Yakima Valley
Three notable Northwest wine events occur in November, two in Washington, the nation's second largest producer behind California, and one in Oregon, which ranks third.
• Nov. 5-7 is Autumn Release Weekend in Walla Walla, about four and a half hours southeast of Seattle in central Washington, or four hours east of Portland, OR. The farming town of 30,000 has in recent years become an appealing and rewarding wine destination with more than 100 wineries and a gratifying number of excellent restaurants. The Walla Walla wine region extends across the state line into Oregon, but most of the wineries are clustered within a few miles of Walla Walla, and most of them open their doors and cellars to taste new releases during the Autumn Release event.
• An hour west of Walla Walla in the Yakima Valley, more than 50 local wineries will debut new releases and present food and wine pairings Nov. 26-28, during the annual Thanksgiving in Wine Country event. Both regions produce many age-worthy reds, including Cabernet Sauvignon, Merlot and Syrah, and more recently varieties such as Cabernet Franc, Malbec and Sangiovese, among others. Whites include Chardonnay, Semillon, Sauvignon blanc, Gewürztraminer and Viognier.
• South of Portland, Ore., the Willamette Valley is known for its fine Pinot Noir, as well as Chardonnay, Pinot Gris, Cabernet Sauvignon, Merlot, Riesling and Sauvignon Blanc. The wines are the feature of the region's 28th annual Wine Country Thanksgiving, Nov. 26-28. More than 150 small wineries are spread along scenic back roads west of the busy Interstate 5 corridor, connecting small towns such as Dundee, Newberg, Dayton and Carlton.