Padstow Seafood School, Cornwall
.article-cta-top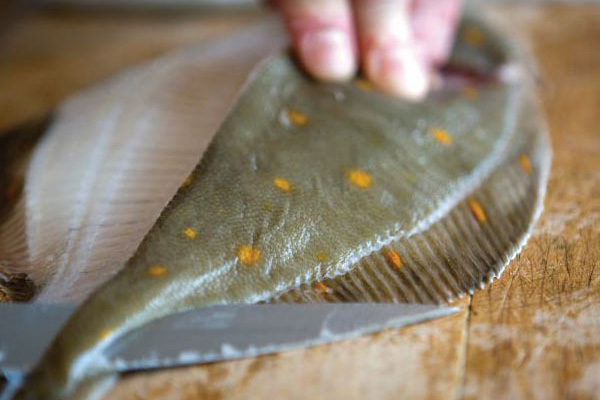 Like many people, Mrs. Harper and I have been trying to eat more fish for reasons both gastronomic and health-related. But even though we both like to cook, our seafood repertoire was rather wearisomely limited to grilled or baked salmon until I heard about a cooking school in the beautiful little Cornish port of Padstow that specializes in seafood. Since we both love Cornwall, we decided to enroll in the Padstow Seafood School's one-day "Original Fish & Shellfish Cookery" course in the hopes of expanding our horizons, and it turned out to be the highlight of a delightful seaside weekend. Located in an attractive wooden sea-shack style building on the edge of Padstow Bay, the school was founded eight years ago by the famous English fish cook Rick Stein because he wanted to help people overcome their "fear of fish," or reluctance to cook anything more challenging than a fish fillet or two at home.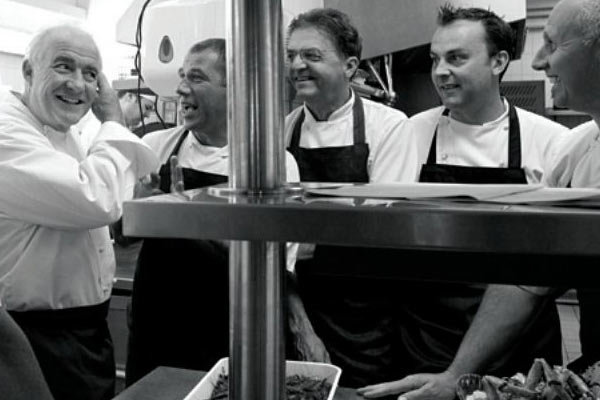 Stein runs several hotels and a couple of excellent restaurants in Padstow, so we arrived from London on a Friday night so as to be ready for our Saturday course. Reporting bright and early on a sunny morning after a fine English breakfast, we joined an amiable and eager group of 14 food-loving Brits who were mostly from London, and were divided into teams at fully equipped cooking stations that came with sinks, burners, good knives and plenty of counter space. Paul, our charming teacher, explained that we'd be learning four recipes — crab bisque, mackerel escabeche, monkfish salad with mushrooms and pickled cherries, and sea bass with mussels in saffron sauce — and then would sit down for lunch to eat the results of our labors. What made the morning so interesting was that this was very much a hands-on cooking lesson as opposed to a mere demonstration, with Paul on hand to teach us techniques that will surely be useful beyond the recipes on the agenda — how to cook and dress crab, for example. Mrs. Harper and I made a good team, and both of us enjoyed the course tremendously and felt no small amount of pride when we sat down to a delicious lunch. This lesson was such a success, in fact, that we'd be inclined to return for another lesson from the many that the school offers, including courses dedicated to shellfish, and Asian, Spanish, French and Italian seafood cookery.
Padstow Seafood School, Riverside, Padstow. Tel. (44) 01841-532700.