People of Note in Hospitality 2017
.article-cta-top
2017 Grand Award Winners
---
Ultimately, it is the staff who make the crucial difference. Everyone from the general manager to the person who first opens the taxi door has a part to play in the creation of true hospitality. Here are some of the people whose professionalism I most admired during my travels this year.
Chef of the Year
Tanguy Laviale of Garopapilles
Bordeaux, France
Tanguy Laviale, chef at Garopapilles - © C. Goussard
Bordeaux has emerged as the most interesting up-and-coming restaurant town in France, and the table not to miss is the stylish bistrot à vins Garopapilles. Here, chef Tanguy Laviale dazzles with two short market-driven menus — three courses at lunch and five courses at dinner — that change regularly according to what ingredients he sources that morning. His dishes astonish with their freshness, elegance, apparent simplicity and balanced acidity, the latter being one of the chef's gastronomic signatures. A perfect example of his work? Sea bass fillet with fresh goat cheese, passion-fruit grains in a mustard vinaigrette, roasted hazelnuts and pan-fried foie gras. Laviale trained at the prestigious Ferrandi cooking school in Paris, and then worked with a variety of the best chefs in the French capital, including Christian Le Squer (Four Seasons Hotel George V), Jean-Louis Nomicos (Les Tablettes) and Alain Dutournier (Carré des Feuillants), before moving to the Bordelais region and opening a "private table" at Château Haut-Bailly in 2007. The marriage of steely technique and unbridled gastronomic creativity, seen in dishes like seared scallops with smoked herring eggs and fresh herbs on a bed of Jerusalem artichoke purée, and roast pigeon with porcini mushrooms and cockles, have made Laviale the most promising young chef we encountered in 2016.
Garopapilles
6-2 Rue Abbé de l'Epée. Tel. (33) 9-72-45-55-36
Hotel Manager of the Year
Eve Reilly, Poronui
Taharua Valley, New Zealand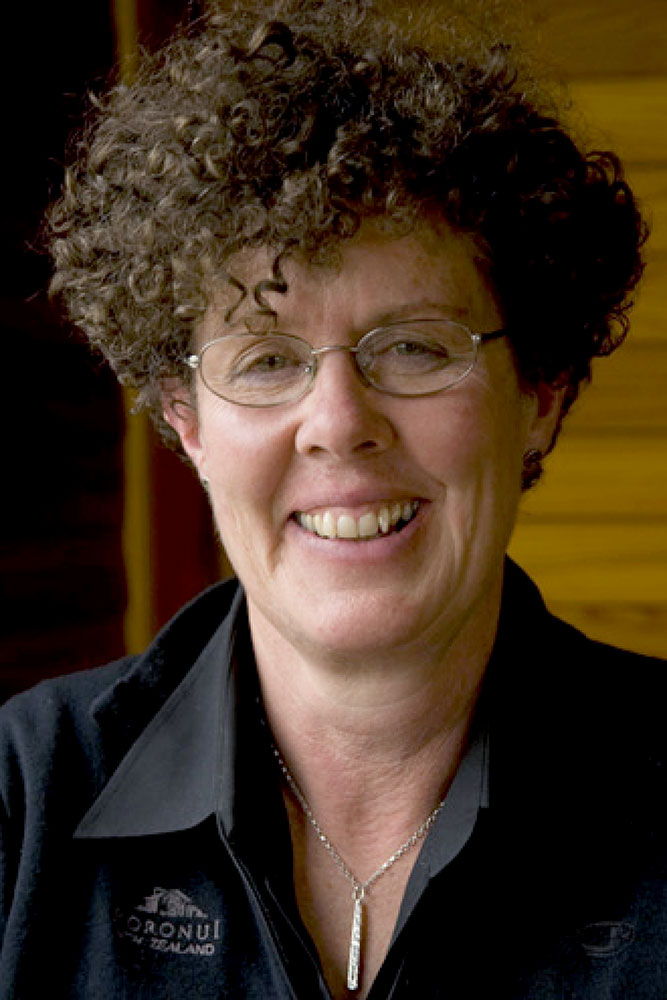 I arrived at Poronui to be greeted at the front door by a tall, quietly spoken, gently humorous woman whose Irish accent had survived her many years of residence in New Zealand. "Celtic charm" may be a cliché, but Eve Reilly is living proof that it really does exist. Having shown me around my suite in person, she led me to the dining room, introduced me to the chef and, even though it was long past lunchtime, arranged a board of meats and cheeses, plus a bottle of excellent Pinot Noir. Effortlessly, Reilly gave the impression that absolutely nothing would ever be too much trouble. At dinner, she sat at the head of a long communal table and presided over a diverse group of fishermen and hunters, ensuring that everyone was included in the conversation and that each guest, in turn, was the object of her particular attention. Poronui is a superbly run property and everything functions without a hitch. But what particularly impressed me was that all the members of the staff are clearly happy in their work and proud to be part of such a distinguished operation. This esprit de corps can only be attributed to the lodge's wholly exceptional manager.
Sommelier of the Year
Estelle Touzet, Ritz Paris
Paris, France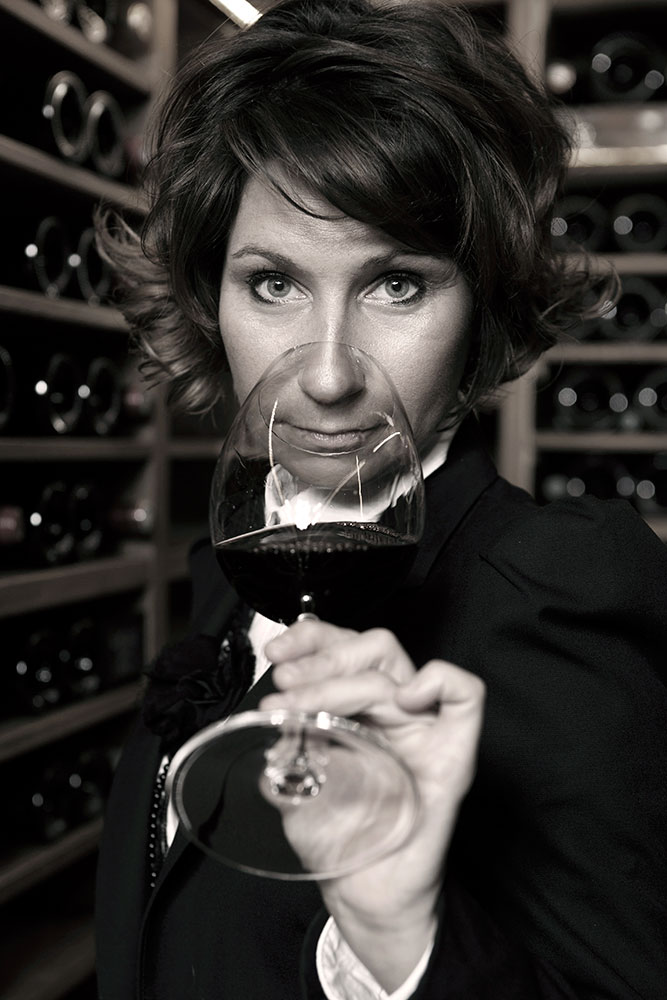 After a brilliant career working at Le Bristol, the Hôtel de Crillon and, most recently, Le Meurice, Estelle Touzet, became the head sommelier at the Ritz Paris when it reopened this past summer. As the hotel's first head sommelier, she directs a team of nine along with a cellar of some 40,000 bottles, one gem of which is a magnum of Château Margaux 1961. Aside from her charming tableside manner, what most impresses is her spectacular ability to recommend a brilliant array of original wines to correspond to the tastes and budget of every client in concert with what they've ordered. Estelle's presentation is simultaneously passionate, poetic and profoundly technical. Describing her work as "taking our clients through the vineyards through storytelling," she clearly derives a deep pleasure from introducing wine lovers to lesser-known regions and producers.
Staff of the Year
National Geographic Explorer
Antarctica
Staff and crew on the National Geographic Explorer, clockwise from top left: Bud Lehnhausen (Lindblad Expeditions © Sven-Olof Lindblad); Ian Bullock (Lindblad Expeditions © Stewart Cohen/Dream Pictures); Mike Greenfelder (Lindblad Expeditions © Stewart Cohen/Dream Pictures); Lucho Verdesoto (© Lindblad Expeditions); Lisa Kelley (Lindblad Expeditions © Sisse Brimberg & Cotton Couls)
From the dockside greeting as we boarded to our final moments on the ship, the staff and crew of the National Geographic Explorer made us feel exceptionally welcome throughout our journey to Antarctica. Room attendants inquired daily if everything was comfortable; bartenders made sure our martinis were just right; and the dining staff knew our names on the first day. Everyone was warmly accommodating, including the naturalist, who took my questions before every excursion, and the photo instructors, who were wonderfully helpful and encouraging.
Owners of the Year
Peter and Bobbie Martin, Edenhouse
Nelson, New Zealand
Bobbie and Peter Martin, owners of Edenhouse
I first met Peter Martin in the arrivals hall of Nelson Airport. He always comes to greet guests in person, he told me, despite the 90-minute round trip, because GPS navigation aids have a nasty habit of routing people along dirt roads. Martin is one of those rare people whose friendliness and good nature are instantly apparent. A native Australian, he spent many years in London's financial world before acceding to his wife Bobbie's desire to return to her homeland. Their hotel, Edenhouse, is also their home, which they designed themselves. From the moment you arrive, you feel more like a friend than a guest. Peter and Bobbie Martin are superlative hosts, in part, I suspect, because they are naturally gregarious people who love entertaining. Hospitality just doesn't get any better than this.
Best Guide
Armelle Wuppermann
Burgundy, France
Armelle Wupperman (center) and staff onboard the Belmond Hirondelle - Photo by Hideaway Report editor
Our luxury barge in Burgundy, the Belmond Hirondelle, had just four cabins. With such a small group spending a week together, having a top-notch guide was more important than usual. Fortunately, we had the knowledgeable and good-humored Armelle Wuppermann to lead us. One day, she took us on a memorable walking tour of her lovely hometown, Chalon-sur-Saône, which culminated in a sampling of chocolates and cookies in a friendly patisserie whose staff she knew personally. In pretty Dole, she led us to an atmospheric underground stream we otherwise would have missed. Wuppermann also proved an adept shopping consultant, helping one guest find just the sort of table linens she was seeking. For me, she procured a bottle of my favorite local digestif to enjoy after dinner each night on the barge. It was a delight to spend a week in Burgundy with her.
Environmentalist of the Year
Stephan Brückner
Oryx roaming the grounds of the NamibRand Nature Reserve - Photo by Hideaway Report editor
Although much of the news from Africa's wildlife areas is depressing to say the least, there are good news stories that counteract the prevailing gloom. Over the years, I have been fortunate enough to witness numerous inspiring environmental projects, and I have the highest admiration for the determined and courageous people struggling to ensure that our grandchildren will still be able to travel to Africa in order to see lions and elephants in the wild. One particularly commendable project has resulted in the creation of the majestic NamibRand Nature Reserve in Namibia, a 780-square-mile enclave that adjoins the vast Namib-Naukluft National Park. Thirteen former livestock farms have been rehabilitated into a fence-free sanctuary through which wildlife again roam unhindered. Twenty-one cheetahs have been reintroduced, and the population of their prey species, springbok, has increased more than tenfold. Leopards now hide among the reserve's rocky outcrops, and chronically endangered birds, such as the lappet-faced vulture (which elsewhere is poisoned by farmers), have found a dependable sanctuary. The four Wolwedans camps — two of which I recommend — now have solar fridges and run on solar electricity; before long it is hoped the diesel generator will be turned off for good. For more than 15 years, the NamibRand Nature Reserve has been a labor of love for landowner Stephan Brückner, and it is to his dedication and sacrifice that we owe the preservation of this glorious tract of African wilderness.