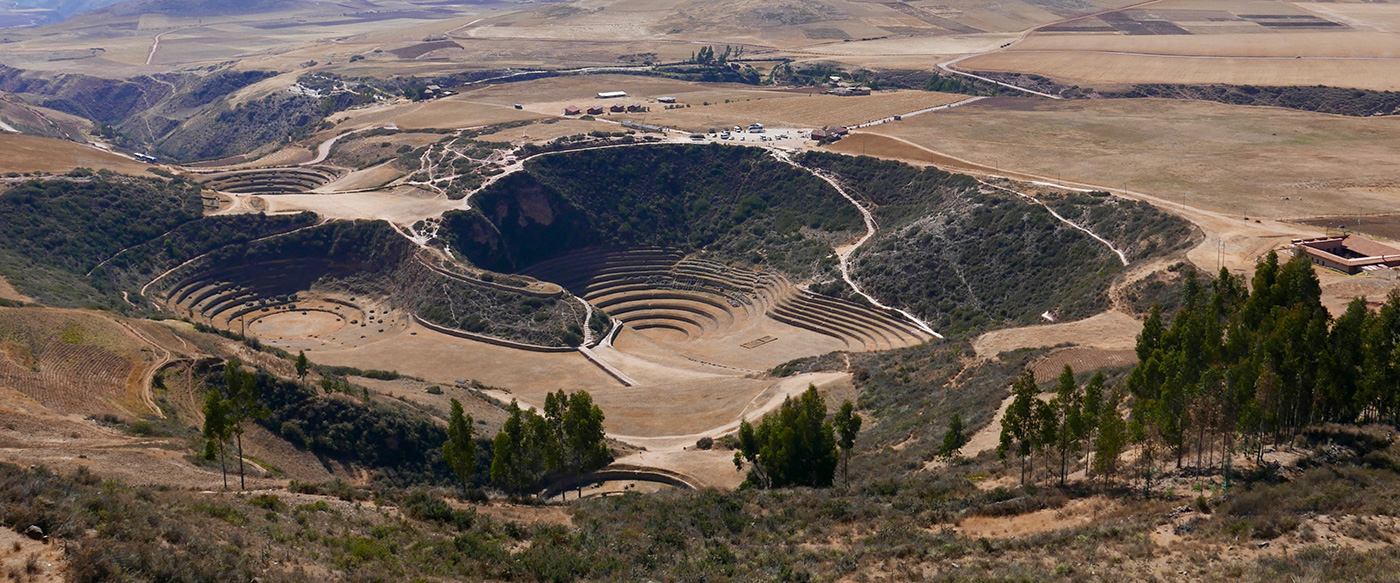 Lübeck and the European Museum of the Hanseatic League
Indelible Memory: Baltic Coast Beaches
Inca terraces in the Sacred Valley, Peru
Photo by Hideaway Report editor
Indelible Memory: A Hike Above the Sacred Valley
By Hideaway Report Editor
October 9, 2017
We began our trek on a cloudless morning, in the small dirt plaza of a sleepy Andean village, at an elevation of just over 13,000 feet. Even at such a high altitude, the thin mountain air felt crisp and invigorating. Ahead of us, a woman wearing a scarlet pollera, the traditional handwoven woolen skirt of Peru, shooed an unruly herd of alpacas down the winding track through fields of tawny stubble. A two-hour hike brought us to a vantage point on the southern flank of the Sacred Valley, from where we gazed across at the snowcapped peaks of the Urubamba mountain range. Crenellated glaciers descended from the 19,394-foot Veronica, their huge seracs and crevasses looking at this distance like ridges and troughs on a colossal sheet of crumpled paper. A thousand feet below, the extraordinary circular terraces that the Incas had carved into the hillside centuries earlier appeared like giant corrugated seashells.
Feeling little inclination to move, we lay on the warm earth, swigging from our water bottles, cooled by a gusting breeze. In a field next to the trail, two sunburned Quechua people were grubbing in the cinnamon-colored soil for potatoes, the staple crop of the high Andes. Their ancestors were probably doing much the same thing when Pizarro made his peremptory and epoch-changing entrance into Peruvian history. Indeed, the scene was so timeless that it was possible to reimagine the pre-Columbian world and to believe, if only for a moment, that the walls of the Coricancha, Cusco's Temple of the Sun, were still covered in sheets of gold.
Sneak Peek
This article appeared in The Hideaway Report, a monthly newsletters exclusively for members.
Learn About Membership