Cold Weather Cocktail Series: The Bear Trap
.article-cta-top
Huckleberries are found in a myriad of Montana products ranging from wine to barbecue sauce. These small berries grow uncultivated in mountain ranges above 5,000 feet. Although resembling a blueberry, their taste is wild, bold and sweetly tart. Their short growing season means fierce competition with grizzly bears for the summer berry bounty. If you can't forage through the Montana mountains this summer, try this signature craft cocktail from The Ranch at Rock Creek.
The Ranch at Rock Creek's Bear Trap Cocktail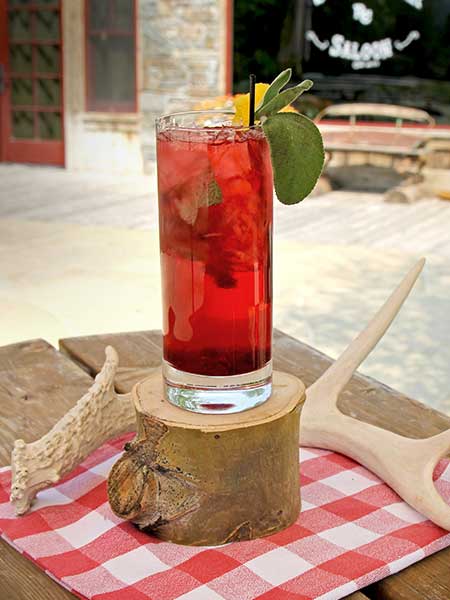 1.5 oz of 44° North Idaho Huckleberry Vodka, or similar product
2-3 sage leaves, muddled
½ oz of fresh lemon juice
1 heaping spoonful of huckleberry preserves, about 2 tsp
Club soda
Instructions: Combine vodka, huckleberries, lemon juice and sage leaves in a cocktail shaker, half-filled with ice. Shake vigorously until combined. Strain into a rocks glass filled with ice. Add club soda until glass is full. Garnish with a sage leaf and serve.
Barman's Tip: Before garnishing, slap the sage leaf between your palms. This will stir up the leaf's essential oils and enhance the leaf's fragrance. You can this technique with any other fresh herbs.
See more from our Cold Weather Cocktail series.